Baylor Fraternity, Landlord Settle Lawsuit with Alleged Rape Victim
The victim alleges former Phi Delta Theta fraternity president Jacob Anderson raped her at an off-campus house party in 2016.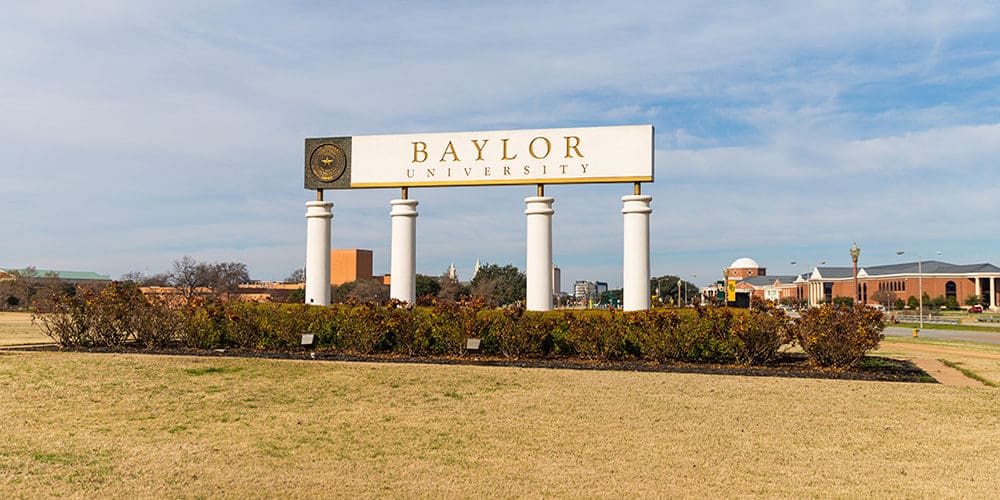 WACO, Texas — A woman who says she was raped at a Baylor University fraternity house party in 2016 has settled her lawsuit filed against the fraternity, three former members, and the owner of the home.
In the lawsuit, the woman, identified as Donna Doe, alleges she was raped by Jacob Anderson, former president of Phi Delta Theta, at an off-campus house known as "Phi Delt Ranch," reports Waco Tribune-Herald.
Doe says she became disoriented after Anderson gave her a drink and that he then led her behind a tent and assaulted her while she was gagged and choked against her will.
"Although COVID is delaying lots of cases, we are pleased that this matter continues to move forward," attorney Jim Dunnam said, adding he could not discuss the terms of the settlement due to confidentiality agreements.
Attorneys for former fraternity members Blake Berry, Clark Quisenberry, Addison Rodriguez and homeowner Jennette Hunnicutt also declined comment, citing the confidential agreements.
In March 2016, Baylor suspended the fraternity after the allegation came to light. At the time, Baylor was in the midst of a sexual assault scandal within its athletic department. Several Title IX lawsuits and an NCAA investigation followed, leading to the removal of Ken Starr as president and Art Briles as the head football coach.
Sixteen defendants are still involved in the case, including Anderson. Some of the other remaining defendants claim they weren't at the party at the time of the alleged rape and others say they had already graduated and were no longer in leadership roles within the fraternity.
Anderson was arrested in 2016 on four counts of sexual assault. He later worked out a plea bargain with the district attorney's office that did not require him to be registered as a sex offender. The charges were also reduced to one count of unlawful restraint and he received no jail time.
Following the announcement of the plea deal, numerous protests were held against the district attorney's office. Judge Ralph Strother was flooded with petitions to reject the plea deal and bring Anderson to trial, according to The Baylor Lariat. A petition was also started in an attempt to remove Strother from office once he approved the plea deal.
In a victim-impact statement, Doe told the judge that she was devastated by the plea bargain and his decision to accept it.
"When I was completely unconscious, he dumped me face down in the dirt and left me there to die," she said. "He had taken what he wanted, had proven his power over my body. He then walked home and went to bed without a second thought to the ravaged, half-dead woman he had left behind."