Opinion: When Schools Leave Parents in the Dark About Security
Schools need to understand the limitations and requirements of FERPA to avoid misinterpreting it.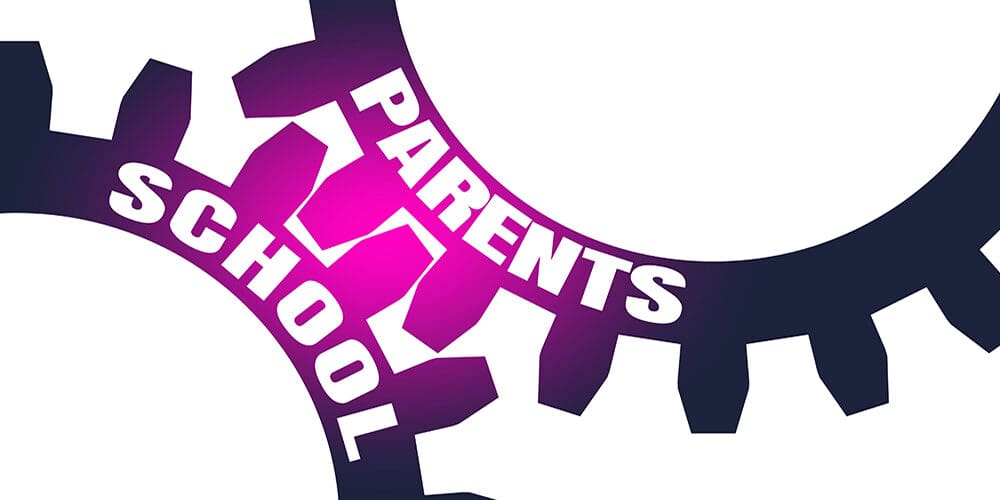 Editor's Note: This editorial, written by a parent who is also a security professional, highlights the extreme challenges schools face in addressing mass shooting threats by students. Quickly and effectively communicating important information to parents and students is one issue. Student-parent reunification is another. A third is the amount of student discipline information communicated to the general public after the fact and how the Family Educational Rights and Privacy Act (FERPA) should be applied.
Emergency notification and reunification were addressed last November in our webcast "Planning for Student-Parent Reunification and Mass Notification During a School Emergency," so I encourage you to watch that presentation by clicking here.
The views expressed by guest bloggers and contributors are those of the authors and do not necessarily represent the views of, and should not be attributed to Campus Safety. – Robin Hattersley, Campus Safety Editor-in-Chief
---
Last week, my community experienced a school shooting hoax, causing significant disruption, and forcing hundreds of parents to self-evacuate their children from one of the largest public schools in Virginia.
At 9:13 am on Tuesday, the school principal emailed parents that additional safety and security staff had been deployed to the school after administrators became aware of a "threatening text message." Without further information to share, she ended the email by stating that the additional security staff members are "monitoring our school and normal operations are in place."
Then the students got involved.
Thousands of texts and phone calls home quickly painted a clearer picture of the situation. A student, who the school and police had not yet identified or located, had shared the following message with friends 8 hours earlier. "I'm shooting up [the] School at 12:37 tomorrow. Beware."
 Hundreds of students, including the author's daughter, called home asking what they should do. Most requested to go home, and parents rushed to them (as any parent would). It took hours to check out all students who requested to leave.
At 11:59 — two hours and 46 minutes after being notified of the threat — the school principal notified the community that the student had been identified and "this threat has been mitigated." Most students were already home or on their way home. Parents were left to wonder what mitigated meant.
Breaking Down the Wall of Silence
In the aftermath of this incident, many parents and I wanted to ascertain what consequences the student [who made the threat] would face for causing so much disruption and trauma to the community. We did not seek the student's identity, merely an explanation of how our school system would punish and deter such acts in the future.
We were met with a wall of silence.
The police department and the county school system "have separate protocols when publicly sharing the outcomes, consequences, and/or charges for an individual involved in a situation," the school principal wrote to me. "As the school, we are expected to keep a student's individual discipline confidential. While I cannot share the exact outcome for a specific student, I can assure you that this matter is being addressed, and consequences are being given."
The student/parent rumor mill uncovered that the student who made the threat was suspended for 11 days. Yet, across the country, thousands of juveniles have been expelled or even prosecuted criminally for similar offenses. Parents have a right to know where their school district sets the bar on such disciplinary measures so we can assess and decide how comfortable we are with our school's security program.
"In these situations and hundreds more like them, schools invoke 'student privacy' not because it makes students safer, but because it insulates school officials from having their disciplinary decisions second-guessed," wrote Frank LoMonte, an attorney and director of the University of Florida's Brechner Center for Freedom of Information.
"When a deadly or life-threatening crime takes place at an educational institution, the public justifiably asks: Did the school do enough to maintain safety? At such times, 'We can't say anything because of student privacy' is a profoundly incorrect answer—legally, morally, and practically," LoMonte wrote.
Stop Hiding Behind FERPA
As parents and students, we trust schools to protect our children and maintain a safe environment. However, sometimes, schools misinterpreting important laws can lead to dire consequences. One such law that has been grossly misinterpreted by some schools is the Family Educational Rights and Privacy Act (FERPA). FERPA is designed to protect the privacy of student education records. Still, some schools have used it as a shield to avoid accountability in addressing serious disciplinary incidents and safety problems that involve students.
While there are legitimate reasons for schools to protect sensitive information about their students, some schools have misinterpreted FERPA to prevent disclosing important information to parents or the public. For example, some schools have cited FERPA as a reason for not sharing details about instances of sexual assault, cyberbullying, or school shootings.
One of the most notable examples is the Virginia Tech mass shooting in 2007, where the university used FERPA to avoid disclosing information about the shooter's history of mental illness, which could have saved lives. Similarly, in 2011, Penn State was fined $2.4 million for violating the Clery Act, which requires colleges to disclose information about crimes on campus. The university had failed to report incidents of sexual assault involving a former assistant football coach.
When schools misuse FERPA to cover up serious disciplinary incidents or safety problems, it can lead to a lack of accountability, a lack of improvement in safety measures, and a loss of trust among parents and the community.
Schools need to understand the limitations and requirements of FERPA to avoid misinterpreting it. Educating school administrators, teachers, staff, and students about FERPA and its impact on student safety can help prevent misuse. Additionally, schools must balance protecting students' privacy and ensuring a safe learning environment for all students.
"The vague emails sent out caused much panic and chaos between the staff, students, and parents," wrote one parent on a Facebook group for parents. "Teachers seemed to be unaware as much as the students until it got around the school this morning that something bad may happen today. Students were panicked and texting parents. Parents showed up to get their kids. Other parents wondered if all was safe to leave their kids in school. As a lawyer, these vague 'letting you know emails' did not serve the best interests of the parents, students, and staff."
---
Dan Verton has 30 years of experience as a former intelligence officer and journalist. He most recently served as the co-author and intelligence advisor for one of the largest Department of Homeland Security anti-terrorism awareness training programs that trained more than 1.5 million transportation sector professionals on identifying and reporting indicators of terrorist activity.
If you appreciated this article and want to receive more valuable industry content like this, click here to sign up for our FREE digital newsletters!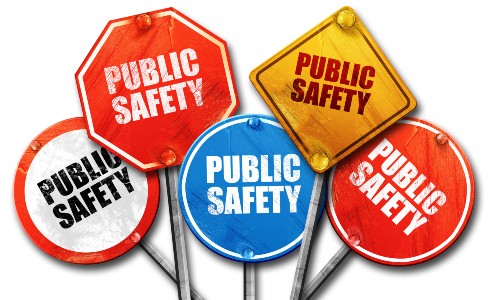 Leading in Turbulent Times: Effective Campus Public Safety Leadership for the 21st Century
This new webcast will discuss how campus public safety leaders can effectively incorporate Clery Act, Title IX, customer service, "helicopter" parents, emergency notification, town-gown relationships, brand management, Greek Life, student recruitment, faculty, and more into their roles and develop the necessary skills to successfully lead their departments. Register today to attend this free webcast!
One response to "Opinion: When Schools Leave Parents in the Dark About Security"