Opinion: Did Michigan's New Door Barricade Device Legislation Just Empower Bullies?
Safety and security are a priority for schools and legislators, but life safety shortcuts, such as door barricade devices, may lead to even more tragedy.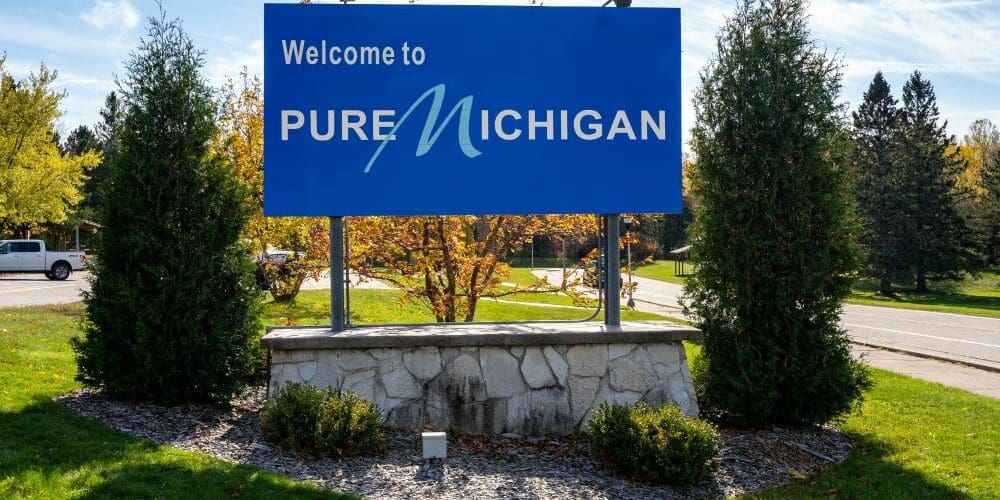 Following the November 2021 mass school shooting in Oxford, Michigan, that claimed the lives of four innocent students, Michigan's House of Representatives and Senate passed House Bill 5701 this March, allowing the use of temporary door barricade devices in schools and other public facilities. While it seems like that should improve students' protection, leaders in life safety and security are rightfully concerned that this bill will create even more harm.
For almost a century, Michigan has had to contend with a history of violent tragedies in schools. In 1927, the Bath Consolidated School Massacre occurred when a man placed explosives throughout the town's school killing 38 children and 6 adults.
These murderers are bullies, preying on the vulnerable setting of a school environment. They won't be stopped by the Michigan legislature's bill; instead, the bill creates even more opportunities for them to inflict heartbreaking catastrophe. By endorsing temporary door barricade devices, the Michigan bill empowers bullies and unnecessarily exposes students to harm at the hands of an assailant.
Classroom Door Barricade Devices Pose Many Safety and Security Issues
Why? The devil is always in the details.
Besides the concern that many of these door barricade devices don't comply with the Americans with Disabilities Act (ADA)…
Besides the issue that the devices can take a longer time to deploy…
Besides the bill's failure to foresee that being "temporary" means that barricades could be removed from a classroom, their absence going unnoticed until an emergency arises…
The simple fact is that door barricades keep anyone from accessing or exiting the room, even the good guys, such a law enforcement, fire, and other first responders.
Door locks have been developed over the past century to meet ever more stringent life-safety and fire codes. Lessons learned from tragedies like the Triangle Shirtwaist Coat Factory fire 100 years ago have been incorporated into national building codes. Locks allow fast protection against forced entry, quick exiting, and keyed entry by first responders or supervisors, and they cannot be removed easily. There are even models that are affordable and fitted for K-12 and college campuses' needs that allow for split second deadbolting protection in an emergency. When code-compliant locks are on the door, no one is trapped within the classroom. These codes have helped minimize risk.
Secondary door barricade devices, like those specifically called for in the Michigan bill, do just the opposite. They are slower to deploy than traditional locks, prevent quick exiting, violate the ADA by ignoring the needs of our most vulnerable children, and do not allow speedy entry of first responders and/or administrators via a traditional key. They can be as dangerous as chains and padlocks blocking exit doors.
It's not hard to imagine that a person wanting to inflict harm could figure this out when planning an attack. Perhaps that bully wants to assault a fellow student, or utilize a room to create an explosion or fires, or even take a classroom hostage with a weapon. What would have once been an emergency with door locks would now become a nightmare with a door barricade. Without a keyed entry like those provided by locks, it will take crucial and long minutes for first responders to breach the door.
Occupants Must Be Able to Quickly and Easily Exit a Classroom
The cardinal rule of life safety code is always to be able to exit a room with a single action, without having to do or know anything special to get out. Temporary door barricade devices fly in the face of that rule, and the killers like those in Oxford and Bath will be able to utilize door-blocking barricades for their own ends.
Bullies can make disastrous use of such an opportunity. And Michigan has no shortage of bullying incidents among its students; it has one of the highest rates of bullying in the nation.
The CDC reported one in five Michigan high school students, 21.4%, were bullied on school property in 2019. One in five! With middle school-aged students, the numbers are even higher. Nationally, the National Center for Education Statistics has reported that one in three students ages 12-18 have been bullied at school. Additionally, most schools greatly under-report such incidents. Although Michigan has an anti-bullying law on the books that includes mandated reporting, many school districts just ignore it.
While schools must contend with the possibility of a shooting, the reality is that virtually every school must face daily, prevalent issues with bullying. Michigan legislators should be doing everything possible to ensure a safe environment for students and reduce opportunities for bullies and would-be assailants to hurt others.
Michigan Legislators Failed to Do Their Homework
Instead, Michigan has gone down the opposite path. With the passage of this new law, legislators have thrown out decades of progress our nation has made in developing safer building codes. Michigan's legislators have done this because of well-connected, paid lobbyists, riding a wave of public outcry, have exploited the horrors of recent school shootings to ram through legislation at the behest of purveyors of non-compliant barricade devices, including ones located within that state.
I understand that legislators cannot appear to be on the opposite side of a safety issue when that issue garners immediate wall-to-wall news coverage. But more concern, expertise, and care should have gone into the bill if their objective were truly to save students' lives and secure school and college campuses.
If these legislators had done their homework at all, they would have read the final report from the Sandy Hook Advisory Commission, which clearly states that there "has never been an event in which an active shooter breached a locked classroom door." They would have learned that there are many code-compliant locks that offer equal if not better protection than a barricade. They would know there isn't a single study that points to the efficacy of the non-compliant door blocking products.
I hope school districts will not just listen to fancy marketing developed by non-code-compliant door-blocking device companies. Instead, they should refer to experts like the National Association of State Fire Marshals (NASFM.org) and Partnership Alliance for Safer Schools (PASSk12.org), as well as Safe and Sound Schools (SafeAndSoundSchools.org), which was created by Sandy Hook parents dedicated to the safety of all children in schools.
When it comes to securing classrooms, Safe and Sound Schools said it best. The organization "firmly advocates for installing locking devices that comply with federal and state fire codes from the National Fire Protection Agency (NFPA) as well as regulations from the Americans with Disabilities Act. We encourage all solution providers to continue to innovate for safety and security in accordance with laws and standards so together, we can make our schools safer."
HB 5701 Endangers Michigan Students, Teachers, and Campus Staff
This willful decision of legislators to ignore the facts on record and approve devices that could empower bullies can cost lives. And it is bullies, lobbyists, and feckless companies that will benefit from this bill.
The legislators in Michigan have done their children, teachers, and all those who use school spaces a great disservice, ignoring the most significant aspects of life safety. And they have put students and schools at greater risk of harm by passing HB 5701 than before.
---
Mark Berger is president, Securitech Group Inc.
Note: The views expressed by guest bloggers and contributors are those of the authors and do not necessarily represent the views of, and should not be attributed to, Campus Safety magazine.
If you appreciated this article and want to receive more valuable industry content like this, click here to sign up for our FREE digital newsletters!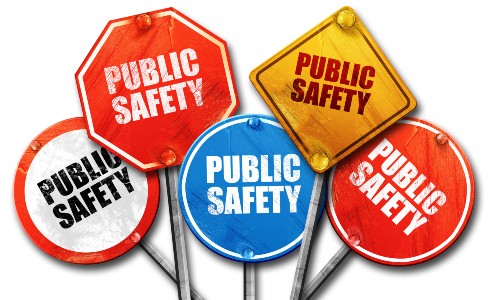 Leading in Turbulent Times: Effective Campus Public Safety Leadership for the 21st Century
This new webcast will discuss how campus public safety leaders can effectively incorporate Clery Act, Title IX, customer service, "helicopter" parents, emergency notification, town-gown relationships, brand management, Greek Life, student recruitment, faculty, and more into their roles and develop the necessary skills to successfully lead their departments. Register today to attend this free webcast!
One response to "Opinion: Did Michigan's New Door Barricade Device Legislation Just Empower Bullies?"