Compassion Fatigue: Your Job Is to Help Others, but Who Is Helping You?
First responders, clinicians, educators, counselors and others in the helping professions can be vulnerable to compassion fatigue. Here's how you can take care of yourself during these troubling times.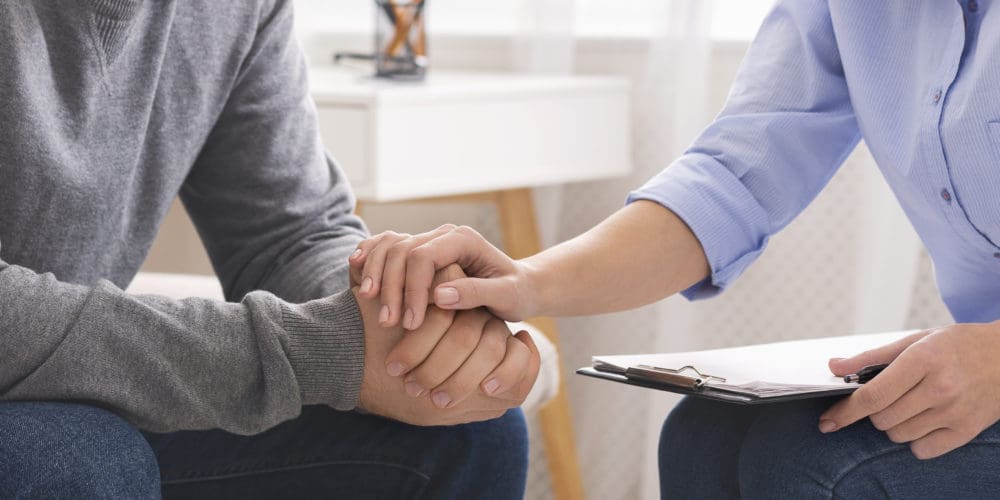 If you are reading this, you are likely an emergency responder, educator, healthcare provider or clinical professional who spends your day helping others. Your work requires you to have an open heart and mind towards others. Unfortunately, empathy is something that can also make you vulnerable to compassion fatigue (CF). CF can arise from direct exposure to traumatic events (more common among first responders) or secondary exposure (most common among child protective caseworkers, educators or social workers). The anxiety and preoccupation with the suffering of those being helped can be traumatizing for the helper.
For this reason, CF is also known as vicarious or secondary traumatization. As a way to destigmatize trauma, Charles Figley coined the term compassion fatigue: the phenomenon associated with "the cost of caring for others in emotional pain."
CF differs from burnout, but the two can coexist. Burnout can be associated with the regular stress and hassles involving work. It is cumulative and relatively predictable. Frequently, a vacation or change of job will eliminate burnout. You return feeling ready to conquer the world. If you are lucky, just when you start to feel burnout again, another long weekend is within reach.
CF is different. According to a 1995 study by Laurie Ann Pearlman and Karen W. Saakvitne, it is a state of tension and preoccupation with the individual or cumulative trauma of clients manifested in one or more ways, including re-experiencing the traumatic events, avoidance of, or numbing the reminders of the event and persistent arousal. Although similar to critical incident stress, CF finds the caregiver/helper absorbing the trauma through the eyes and ears of the people they serve. As noted by the National Child Traumatic Stress Network, this can be thought of as secondary post-traumatic stress with similar symptoms found in post-traumatic stress disorder.
Working with individuals who are chronically in despair or don't have the ability to improve their lives causes a moral and existential crisis. Modern day society demands quick fixes that provide long-term solutions. Seeking help is even more difficult when there is a social stigma associated with mental illness. Many of the people who seek care are perceived as weak or misunderstood. This contributes to a sense of helplessness and frustration in the human services field.
Who is at Risk?
Many professionals who are new to the work of helping others are idealistic or unrealistic about what they will be able to accomplish. Think back to when you started working in your field. If you recall sitting in your orientation session to the police or fire academy, or to medical or nursing school, you likely envisioned the many lives you were going to save. However, did you ever think you might need to be rescued or need to protect yourself?
If you are an educator, you likely believed that you would have every child achieve all learning standards by June, making the summer months a time of enjoyment instead of two months spent in summer school. If you are a clinical expert, counselor or social worker, you likely believed you could help heal your client and that you would help eradicate the issues that plagued them.
These should always be the goals of one's career. Unfortunately, no amount of professional preparation or college education can help reduce the risk or identify who will suffer from compassion fatigue.
Many individuals quickly find themselves overwhelmed and overworked. Some professionals with a history of trauma of their own are more prone to CF because their work may become a personal crusade. It is understandable why someone may decide to work with clients and have a secondary mission to correct their own past injustice by preventing it from occurring to someone else.
Personal demands can also make you more vulnerable to CF. You may have other responsibilities, such as elderly parents or young children, in addition to a heavy and complex workload. It is important to remember that no one is immune from sad experiences in life. We don't get a free pass from divorce, illness or addiction. It is easy to forget to care for ourselves as we focus our energy on the people we love the most. However, we also must remember that it isn't selfish to put our own well-being first. We must keep ourselves happy and healthy so that we can properly and effectively help others.
There are also those who face challenges because they either lack a positive support system or have one that is strained. Close family and friends might be unfamiliar with the stress and specific details of your work. It is not uncommon to find they may not be willing to listen, be supportive or understand the stressors you wish to share. The discussions you need to have, even while only "venting," can be messy, depressing or disturbing. Helping others can become toxic. It can bring a great deal of stress to your personal life when your work exposes you to crisis with little time to decompress in a healthy way.
Compassion Fatigue Starts Innocently
CF often starts with having thoughts such as, "I am here to help, and I want to make a difference." This is usually followed by, "I am responsible for those I help and the outcomes that follow." When you develop the misguided belief that your reputation depends on these outcomes, you also develop a false sense of control or ownership over the result of your work. It is normal to want to be competent and successful, but you must maintain realistic expectations when the result of your work is based on the decisions of others.
Some helpers develop the "martyr syndrome." Ask yourself how often you have thoughts such as, "In order to be committed to those I help, they must come first." Have you ever thought, "It would be wrong to go to a movie or have fun when so many are suffering?"
Compassion fatigue is real. If you have it, you are not weak or crazy.
Similar to the martyr syndrome is the savior complex, which may find you thinking, "If I care enough for long enough, everything will be OK. I can fix this." Connected to both of these misconceptions is the habit of beating yourself up for thinking, "If I am competent and I've trained for this, why is it that I can't handle it? I must be a fraud."
Professionally, the availability of supervision or professional development could be lacking for many reasons. There may be limited funding for support staff. Perhaps you are not allowed to talk about your work due to confidentiality (however, this does not prevent you from talking about what stresses you). You might also suffer in silence out of fear of retaliation, demotion or disciplinary action.
CF can also affect social relationships. You may feel guilty if you are not providing services for your clients while you enjoy your own time. With limited energy, socializing or attending fun activities can feel draining. Retreating to quiet places seems like the only way to recover. You may assume that your friends and family will understand. At first they might, but this could lead to the deterioration of personal relationships.
Within the first response community (law enforcement, fire, EMS, etc.), an additional factor is the mindset of "toughness." Many first responders believe they must be very strong and be able to handle anything that comes their way.
This attitude keeps them from requesting help or support because this would appear to be a weakness or some kind of character flaw. First responders may worry about coworkers or supervisors losing respect for them if they knew. Similarly, caregivers don't want to burden others with asking for support.
After reviewing some of these beliefs, it is easy to see how people in the helping professions could develop compassion fatigue. Even worse, it may be one of many reasons why the first response community is experiencing such a high rate of suicide.
According to a study conducted by the Ruderman Foundation, first responders (police and firefighters) are more likely to die by suicide than in the line of duty. Help is available, but it is easier to provide during the early stages of CF.
Healing begins with simple awareness, which starts by understanding the wide range of signs and symptoms of compassion fatigue.
Do I Have Compassion Fatigue? Symptoms Vary
The signs and symptoms of compassion fatigue include: dread, exhaustion and agitation, decrease in morale, blaming others, complaining too much and too often, apathy, finding little pleasure in favorite activities, changes in grooming and appearance, waking up tired, struggling to get to work, feeling the sense that you are working hard but accomplishing much less. Be aware of feelings of frustration and becoming irritated much more easily. Signs also are found through increased illnesses, aches and pains.
Physical symptoms such as headaches, stomach pains, back pain or muscle tension may flair up.   According to Dr. Van. Der Kolk, after experiencing trauma, an individual is more prone to a range of physical illnesses such as frequent colds, heart disease, heart attacks, diabetes, stomach pain, asthma, hyperthyroidism and headaches. Chronic stress and trauma affects attention, memory, the processing emotions, timekeeping and learning. Sleep disruption can be a primary indicator of compassion fatigue, thus affecting your ability to function. (Article continues on next page.)
If you enjoyed this article and want to receive more valuable industry content like this, click here to sign up for our FREE digital newsletters!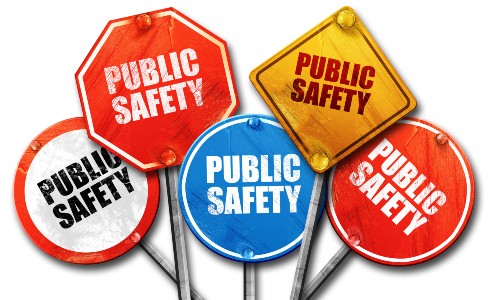 Leading in Turbulent Times: Effective Campus Public Safety Leadership for the 21st Century
This new webcast will discuss how campus public safety leaders can effectively incorporate Clery Act, Title IX, customer service, "helicopter" parents, emergency notification, town-gown relationships, brand management, Greek Life, student recruitment, faculty, and more into their roles and develop the necessary skills to successfully lead their departments. Register today to attend this free webcast!