Choosing the Right Integrator for Your Next Campus Security Project
Before you hire an integrator, be sure to ask these four critical questions so you'll have a partner you can trust when you upgrade your security systems.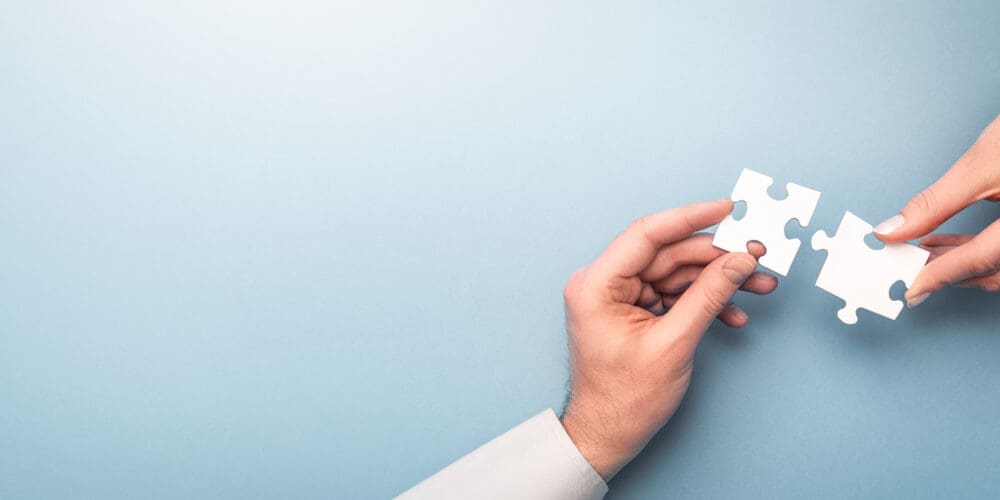 When it's time for a college, university or hospital campus to create a new security system or upgrade existing devices, public safety and security directors are likely to start with a call to a security systems integrator. But beware, not all integrators have equal abilities to specify, install and train while completing a project on time and within budget. Nor are they all up-to-date on the latest systems used to protect a large campus environment.
Often, sticking with an integrator that's previously worked on campus is a good idea. But if the quality of service has declined or the integrator is no longer in business, then it's time to choose a new provider.
However, with dozens of integrators in most metropolitan areas, making the best choice may be difficult. Here are tips that might make the selection easier. (A K-12 security director can use much of this information to weed out less effective integrators.)
1. Does the Integrator Have the Right Experience?
This is pretty much a no-brainer, but don't let an integrator's smooth presentation have you forget to ask about the group's campus experience. While an office building or shopping mall employs many of the same security systems as a campus, there are distinct requirements for a college, university or hospital.
Ask how the integrator can assist with meeting Clery Act requirements, including crime reports and the required efforts to improve safety. The same is true of Title IX regulations as they apply to sexual assault and other criminal activities. Also, ask about any state or local laws that apply to your campus.
If your campus includes healthcare facilities, ensure the integrator is familiar with federal Health Insurance Portability and Accountability Act (HIPAA) regulations that pertain to personnel, equipment and services from not only physical attacks but also weather, fire and floods. It's challenging to meet these requirements without a thorough understanding of security technology's role in meeting regulations.
Also, this is an excellent time to ask for several references at campuses comparable to yours. Most integrators are happy to arrange a telephone or in-person meeting, enabling you to gain a deeper insight into an integrator's capabilities. Use this opportunity to ask about business concerns, such as an integrator's invoicing policies.
Ensure the integrator offers product lines that are a good fit with your existing equipment. And check an integrator's financial health as well as that of its major suppliers. A quick credit report can save distress resulting from a service or product provider going bust during your project.
Certifications show an integrator's commitment to quality. Look for initials such as CPM (Certified Protection Professional) and CSPM (Certified Security Project Manager) on a contact's business card. Certifications from ASIS International and the Security Industry Association reflect a person's mastery of security principles and skills.
Also, ask if the integrator has certifications from top equipment manufacturers that often require comprehensive classes followed by rigorous testing. Manufacturers use these classes to protect their market reputation and help integrators learn which products are best for their customer's specific needs.
Here are a few questions to ask about how an integrator starts and completes a job.
Will there be one project manager throughout the job?
Will that project manager handle all interactions with security subcontractors?
Will there be regularly scheduled project update meetings?
Can the integrator work during hours resulting in the fewest campus disruptions?
Will any required training be provided on campus, saving time and travel expenses?
If talk about government regulations, references, certifications or work habits meets with glassy-eyed responses, move to the next integrator on your list.
2. Is Your Candidate Fluid in 'IT speak'?
The days of running coaxial cable from analog cameras to a DVR, forming a security-only network, have long passed. Today's campus security systems may encompass a dozen or more systems, such as video, access control, intrusion sensors, visitor management, intercoms and infant protection systems. These devices, many wireless, now run on campus-wide networks overseen by the IT department.
Internet of Things (IoT) devices on the campus network expands opportunities for hackers to disrupt and deny the delivery of critical services and capture sensitive or proprietary data. A successful cyberattack on a healthcare campus may cause medical devices to malfunction, potentially creating life-threatening situations.
Today's integrator needs more than a passing knowledge of cybersecurity. At a minimum, an integrator should work with the campus IT staff to set security device IP address and port locations and change manufacturer-supplied passwords. Certifications from providers such as Cisco, Microsoft and IBM indicate someone on the integrator's staff has a good understanding of network technologies.
Most campuses have given up on mechanical locks and keys for access control. Keys are too easy to lose, copy or lend to an unauthorized person. However, too many locations continue using 40-year-old Wiegand access control technology. With no signal encryption between plastic cards and readers, it's easy for hackers to capture data and clone a working credential. An international standard, Open Supervised Data Protocol (OSDP), provides encryption keys to secure facilities from a college campus to a federal biohazard lab. A good integrator knows this.
It's dangerous to trust your security with an integrator unfamiliar with cybersecurity principles.
 3. How Will Maintenance and Service Be Handled?
Unless you have an on-campus team capable of servicing low-voltage security systems, you will need the integrator when devices fail. Know how quickly you can get service before you have problems. The failure of a card reader creates an inconvenience and possibly a security issue. Make sure your integrator offers service plans that guarantee a rapid response.
Ask about the integrator's service plans and their cost. Many plans include routine maintenance and software updates that pay off in the long run. A few progressive integrators offer embedded staff as a service on larger campuses. One or more staff members are posted full-time on your campus to handle routine tasks, such as updating access credentials and are immediately available in case of emergencies.
Does the integrator offer hosted cloud-based solutions for video and access control? Video as a Service and Access Control as a Service eliminate the need for on-campus servers. The integrator maintains the servers and manages firmware and software upgrades, ensuring campus systems are always current – and that leads to greater convenience, performance and cyber and physical security.
Campuses pay for service on a subscription basis, providing predictable monthly expenses and saving the need to purchase powerful servers often costing $25,000 or more. Managed services represent the future for campus security, with on-premise installations likely to disappear over the next five to 10 years. Make sure you and your integrator are ready.
Ask how an integration firm measures its performance. Will the integrator work with you to create an online scorecard listing what is important to you, such as the response times and the number of visits required to resolve a service issue?
Once the project is completed, most integrators are immediately off to the next job as there is no more installation or labor revenue. But the best integrators have a quality control program that includes inspections that ensure the job was done right. Even if the system works flawlessly, small details are the difference between a good and a great project. The inspector checks to see all product boxes were removed from the IDF closet. Was a lockset put on the door to protect the system? The inspection is also a chance to ask questions, such as how to run a report.
The value of quality service before, during and after an installation is hard to overestimate. Try another integrator if your prospective firm doesn't feel the same way.
4. Does the Integrator Embrace Innovative Technologies?
Many integrators can install quality basic systems, but no campus wants a system outdated a year or two later. Look for an integrator that promotes innovative technologies. Ask a prospective candidate about its product testing program. You're looking for a firm that draws its own conclusions rather than judging a device's worth by online advertisements or the size of the manufacturer's trade show booth.
Often, events change the way campuses are secured. For example, campus shootings highlight the need for gunshot detection software. But better yet, recently available software using artificial intelligence monitors surveillance camera feeds and identifies people carrying a gun before it is shot.
The COVID-19 pandemic sent everyone scurrying to find touchless solutions to replace fingerprint readers used to access labs, recreation centers and dorm rooms or record employee time and attendance. Biometric facial and iris recognition technologies provide the same convenience and accuracy without contacting a device.
Many campuses are replacing plastic access control credentials with mobile solutions using student and employee smartphones. The phones, equipped with an appropriate app, communicate with door readers via Bluetooth technology. The capital costs of plastic badges, printers, ink, storage and handling are eliminated. Think of the cost savings each fall as thousands of new students enter a college or university campus.
These are just a few of the new technologies that might benefit your campus and be part of a plan from an innovative integrator that thinks outside the box. It's an essential attribute in finding the best long-term solutions that fit your campus needs. Ask a prospective integration firm about innovation. If you get unsatisfactory responses, talk to a competitor.
Understand the Integrator's Perspective
From an integrator's point of view, campus staff can do things to ensure a successful project. One is making sure all campus departments affected by the security update have clear goals for the project. Also, provide your integrator with direct access to decision makers as even short delays may prove costly.
Should a project involve new construction, give the integrator a break if delays are caused by building contractors. Access control readers can't be installed on walls that aren't built.
Any good security integrator's goal is total customer satisfaction with a job completed as promised. That satisfaction requires a good fit between campus staff and the integrator. Use these tips to find an integrator that forms partnerships, building security programs that over time keep a campus safe while lowering costs.
---
John Nemerofsky is the chief operating officer of Kent, Ohio-based Sage Integration, which also operates offices in Atlanta, Dallas and Knoxville, Tennessee.
Note: The views expressed by guest bloggers and contributors are those of the authors and do not necessarily represent the views of, and should not be attributed to, Campus Safety magazine.
If you enjoyed this article and want to receive more valuable industry content like this, click here to sign up for our FREE digital newsletters!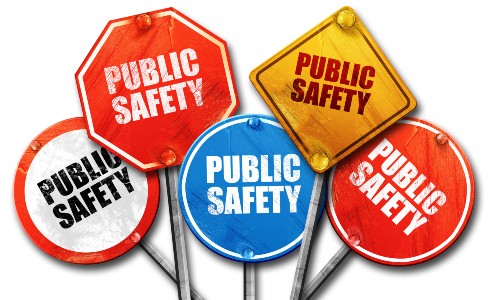 Leading in Turbulent Times: Effective Campus Public Safety Leadership for the 21st Century
This new webcast will discuss how campus public safety leaders can effectively incorporate Clery Act, Title IX, customer service, "helicopter" parents, emergency notification, town-gown relationships, brand management, Greek Life, student recruitment, faculty, and more into their roles and develop the necessary skills to successfully lead their departments. Register today to attend this free webcast!