Rhode Island Bans Guns in Schools
In a move that places a ban on guns in schools, Rhode Island strives to provide safer learning environments.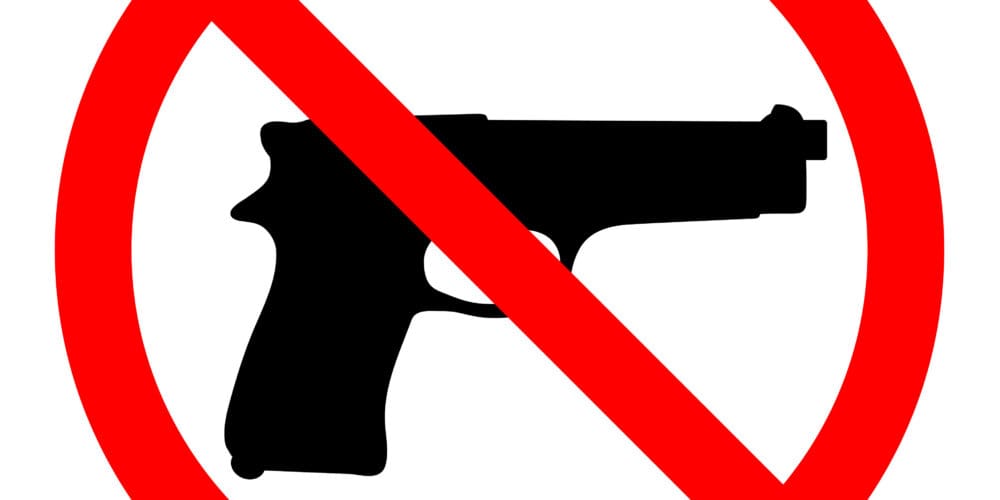 Two bills recently signed into law by Rhode Island Governor Daniel McKee bans bringing firearms to all public and private properties. Only peace officers, retired law enforcement officers and persons under contract to provide school safety services are allowed to have firearms on school grounds, under The Harold M. Meets School Safety Act of 2021 (2021-S 0073, 2021-H 5555A).
"Guns do not belong in schools, and private citizens have no business bringing a gun on school property," said Senate President Dominick J. Ruggerio, in a press release issued on July 12 by RI.gov. "There have been dozens of examples of mishandling and accidental discharge of firearms in schools across our nation. We are working hard to improve education in our state. The presence of firearms in schools is detrimental to a positive learning environment."
To also make plastic, fiberglass or 3-D printed guns illegal on school property, Rhode Island legislation approved additional bills (2020-S 2004B, 2020-H 7102Aaa). The new law prohibits anyone from manufacturing, selling, offering to sell, transferring, purchasing, possessing, or having under control any firearm that is made from plastic, fiberglass or through a 3-D printing process; or a ghost gun—one that lacks a serial number.
"While I am a strong proponent of people's right to bear arms, these devices simply lack the safety, reliability, and accountability of conventional firearms and have become a menace to society," said Representative Patricia A Serpa," in a press release issued by the State of Rhode Island General Assembly on June 23.
"As a former public school teacher, I know firsthand the importance of protecting children from the horror of violence," said General Treasurer Seth Magaziner. "Today, thanks to the bravery and leadership of countless advocates and victims of gun violence, we are one step closer to a safer state for all Rhode Island children."
2 responses to "Rhode Island Bans Guns in Schools"