WVU Fraternities Break Away After Greek Life Reform
Several WVU fraternities have chosen to disassociate themselves after the school sent out stricter rules and regulations for Greek life.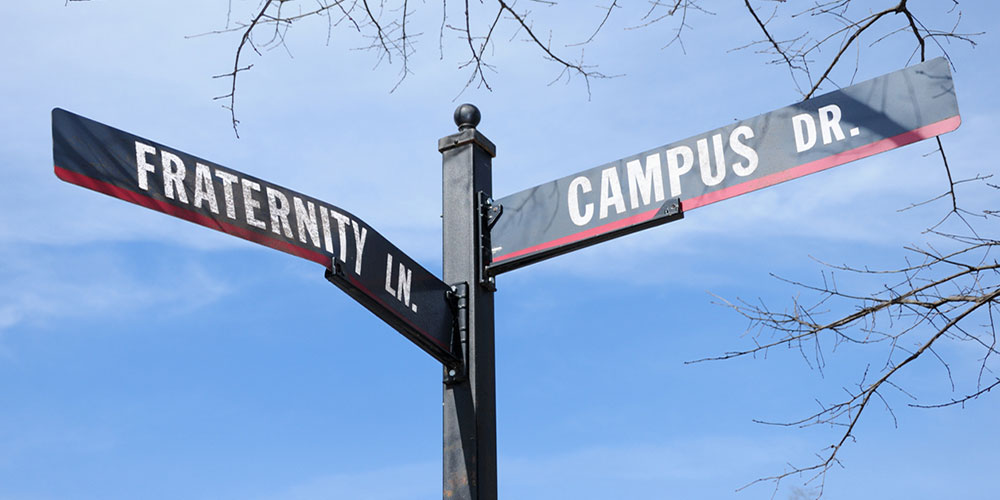 Four West Virginia University (WVU) fraternities sent a letter to the university explaining their decision to no longer be a part of the school's student organizations after officials released new rules and regulations.
Instead, Alpha Sigma Phi, Phi Sigma Kappa, Kappa Alpha Order and Sigma Chi plan to start their own Independent Interfraternity Council, reports the Pittsburgh Post-Gazette.
"Basically, they sent us a notification renouncing their recognition," said Corey Farris, dean of students.
Considering recent tragedies such as Timothy Piazza at Penn State, Greek life has been under harsh scrutiny and many schools have found themselves caught in lawsuits.
In November, WVU settled a lawsuit over a hazing incident in 2014, which led to the death of 18-year-old Nolan Burch. He died from acute alcohol poisoning while pledging Kappa Sigma.
In an attempt to improve school safety, WVU released a report, "Reaching the Summit: Plan for Excellence for Fraternity & Sorority Life," in August.
The report included recommendations for individual chapters and the entire Greek community.
"We knew if we raised the bar, we were going to attract better students, students who wanted to have a good fraternity or sorority experience," said Farris.
For example, Sigma Chi was restricted to one social event per semester. David Coram of Sigma Chi says this was one of the main reasons the fraternity decided to disassociate.
"Our operation is being impeded on," Coram said. "We can't do a philanthropy event without going through a roll of red tape."
WVU also decided to raise the required GPA for rushing students from a 2.5 to 2.75.
Breaking away from the university does not come without a cost for these fraternities. By disassociating from WVU, the fraternities can no longer participate in school-sanctioned activities or receive grants from the schools.
They also will not be able to use campus facilities for meetings or recruit new members on campus.
"We'll be OK. We're very active in the community in Morgantown and with social media marketing you don't even need to go through the school for that," said Coram.
For Farris, the biggest concern with the breakaway is student safety, reports the WV Gazette-Mail. He explained how the university would not be able to help in situations such as an injury or sexual assault if they're not recognized by the school.
The school would be able to provide resources to students individually, but not the organization, he said.
On Tuesday, WVU President Gordon Gee scheduled a meeting with fraternity alumni and national leadership to discuss the matter further, resulting in two of the fraternities — Alpha Sigma Phi and Phi Sigma Kappa — rescinding their letters of disassociation.
The other two, however, are sticking with their original decision.
"I am extremely disappointed that these fraternities have disassociated with the University in a deliberate and reckless manner," said Gee.
The future for these fraternities and their association with the school remains unclear as this is an unfamiliar and strange situation for Farris and WVU.
"I've been here for 20-plus years, and this is the first I can recall of something like this. This is new to me," Farris said.
Read More Articles Like This… With A FREE Subscription
Campus Safety magazine is another great resource for public safety, security and emergency management professionals. It covers all aspects of campus safety, including access control, video surveillance, mass notification and security staff practices. Whether you work in K-12, higher ed, a hospital or corporation, Campus Safety magazine is here to help you do your job better!
Get your free subscription today!