Vandals Destroy Torah Scroll at GWU Fraternity
The vandalism is being investigated by campus and D.C. police as a suspected hate crime with anti-Jewish hate bias or motivation.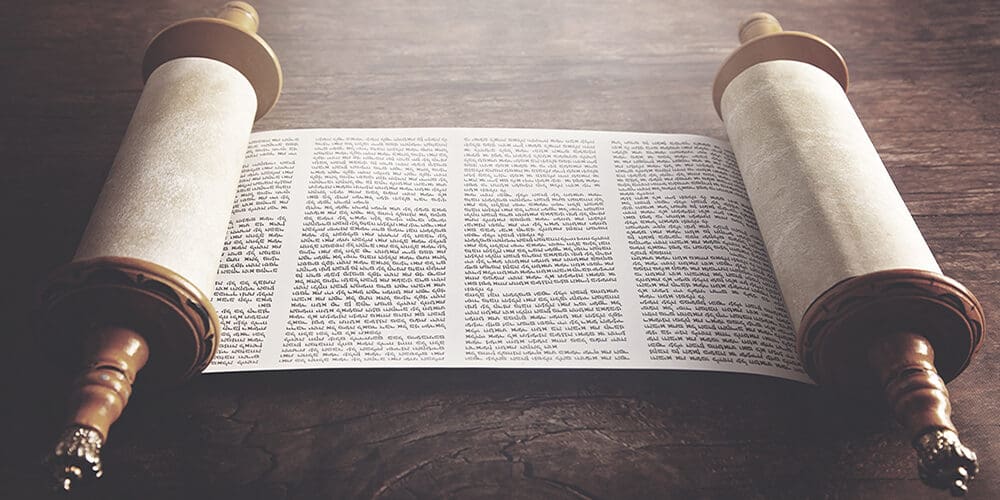 WASHINGTON, D.C. — George Washington University (GWU) students held a rally outside the Tau Kappa Epsilon fraternity Monday after it was vandalized over the weekend, including the desecration of a Torah scroll.
Members returned to the home around 2 a.m. Sunday after a night out celebrating Halloween to find hot sauce splattered throughout the kitchen, detergent smeared on the basement floor, smoke alarms ripped out from the ceiling, and the scroll torn apart and covered in detergent.
TKE Chapter President Chris Osborne told CNN that he believes it was a hate crime as there was a Christian Bible in the same room and only the Torah was vandalized. About a quarter of the fraternity's members are Jewish.
GWU President Thomas LeBlanc issued a statement late Sunday saying campus police are working with D.C.'s Metropolitan Police Department to investigate the incident, which he called "a despicable act of antisemitic vandalism." LeBlanc also said school staff would be staying in the house and additional police would patrol the area.
Hundreds of students, some holding Torahs, gathered outside the fraternity Monday to offer support, according to WUSA9. The group walked to the center of campus "to show unity and strength and be a shoulder to lean on for people who feel directly attacked," Osborne said.
"What this incident symbolizes is an attack on Judaism's holiest artifacts and we're responding with more Judaism, pride, conviction and more Torah," echoed Rabbi Yudi Steiner, executive director at GWU's Rohr Chabad Center.
Acts of antisemitism have been on the rise in recent years. A 2020 report from the Anti-Defamation League (ADL) found the total number of antisemitic incidents in 2019 increased 12% over the previous year, with a 56% increase in assaults.
A police report said the fraternity incident is being investigated as a suspected hate crime with anti-Jewish hate bias or motivation. Anyone who may have information about this case is asked to call GWU Police at 202-994-6111 or MPD at 202-727-9099.
One response to "Vandals Destroy Torah Scroll at GWU Fraternity"