UNC Campus Safety Commission Disbands Over Disputes with Admins
Six members of the commission, formed to improve community relations with campus police, said most of their recommendations haven't been implemented.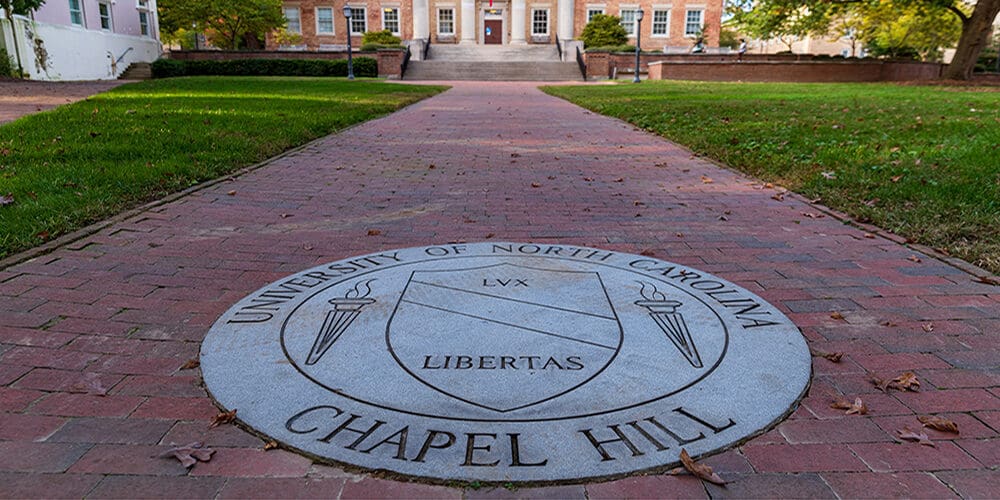 CHAPEL HILL, N.C. — University of North Carolina's (UNC) Campus Safety Commission has dissolved after commission members said their recommendations regarding the coronavirus pandemic and campus police were ignored by administrators.
Six members of the commission sent a letter to Chancellor Kevin Guskiewicz on August 9 stating they were no longer willing to work towards solutions if the administration would not take action on them, reports The Daily Tar Heel.
"We have talked, listened, facilitated communications, hosted meetings, and made recommendations for two years. Other units on campus have debated, studied, talked, listened, and made recommendations, as well," reads the letter. "During this same time, other actors in the UNC governance structure, including prominent actors in the UNC System office, in our Board of Trustees, and in our Board of Governors, have taken actions. These actions have undermined our efforts to build trust. Actions speak larger than words."
Guskiewicz formed the Campus Safety Commission in April 2019 after several high-profile incidents involving clashes over the toppling of a campus Confederate statue, known as "Silent Sam." In Aug. 2018, protesters used ropes to tear down the statue that many say represents White supremacy. Five days later, a few dozen counter-protesters, many carrying Confederate flags, clashed with protesters over the statue's removal. Seven people, none of whom were students, were arrested. No serious injuries were reported.
Commission Chairperson Frank Baumgartner said the chancellor asked them to retool the commission but he and his colleagues decided against it. The commission's two-year term expired on June 30 and the signatories ended the letter by saying they had no interest in reestablishing the commission in any form since their recommendations would not be taken.
According to commission members, most of their recommendations have not been implemented — particularly when it comes to the most critical issues on campus.
"We have played virtually no role in the most significant threat to campus safety in a generation: University response to the COVID pandemic," the letter continues. "We have been completely uninvolved in decisions to remove the chief from the UNC Police Department, though our initial creation specified 'building relations with campus police' in the very first sentence of the letter you sent asking us to join the commission."
The latter issue references the stepping down of UNC Police Chief David Perry in June. The university would not provide a reason for his resignation citing personnel exemption laws. However, an internal audit obtained by The News & Observer shows misspending and misconduct within the police department.
Baumgartner said the commission was never given details on Perry's departure and that he doubts the findings from the audit were the real reason. He also said the commission believed it would be serving as an oversight board for the police department but that state law prevented the group from accessing any police information that was not voluntarily offered.
"We wouldn't have any access to private information about activities within the police department," he said. "So we could have them come voluntarily and talk to us, but if ever there was an actual crisis that needed to be investigated, we wouldn't have the legal tools to investigate it — so that was a trap."
The commission says it also asked the school to investigate why Black student enrollment has declined and to remedy it. Baumgartner said Guskiewicz was supportive but that interference from the UNC system has blocked any meaningful progress.
"I don't blame the Chancellor for these things," Baumgartner said. "I don't think these things were coming out of his office, I think they were coming out of the higher levels of the university governance system."
In a time when college campuses across the country were and continue to establish campus safety commissions to build trust between campus police and the community it serves and improve race relations, among other things, commission members feel their group was being used as positive public relations for the university.
"We basically felt like we were being used," an anonymous commission member told The Daily Tar Heel. "That we were just a nice little non-entity that makes it look as though there is a safety commission that is active and empowered, when in fact, we felt like we had basically no power to do anything."