Syracuse University to Add 90 More Security Officers by Spring 2020
Residential community safety officers will be responsible for validating the identification of every person entering a residential hall on campus.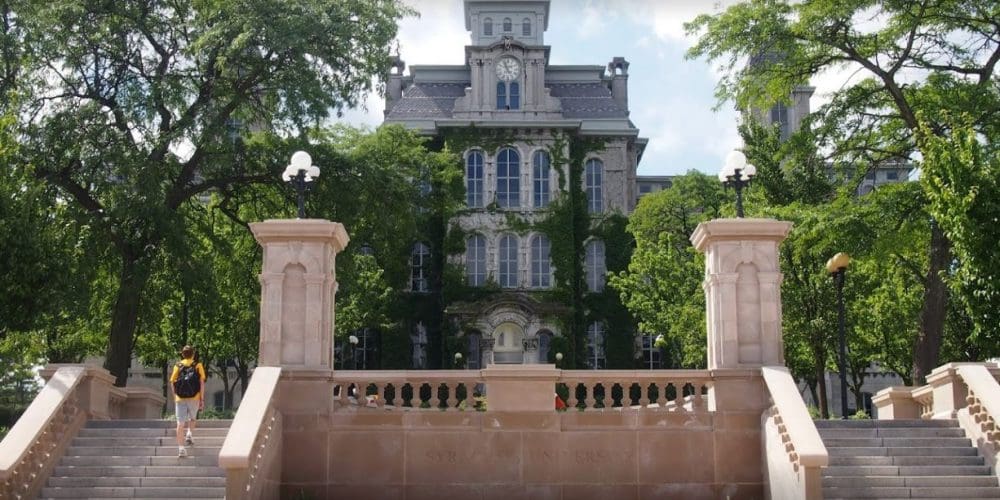 Syracuse (N.Y.) University is planning to increase campus security by hiring 90 new officers for all residence halls.
The school's Department of Public Safety (DPS) plans to provide 24-hour coverage from residential community safety officers (RCSO), reports Local Syr.
Officers will be stationed at the entrance of every residential hall, checking the identification of each person entering the building and signing in guests.
"This is really to enhance and improve the safety of our students in our residence halls and on our campus," said Anthony Callisto, Senior Vice President & Chief Law Enforcement Officer at Syracuse University.
Other responsibilities of the job include:
Prepare written reports regarding unauthorized access, including creating incident reports and judicial complaints
Radio the DPS Emergency Communications Center in the case of an emergency
Effectively communicate SU policies to visitors
Currently, SU students do not have to swipe their IDs to get into residence halls and an officer is only on duty at night to supervise who is entering the building.
Each RSCO will be New York State licensed security officers and all training will be provided by SU. Other requirements for the position include:
Passing a background check which includes employment history, character references and criminal records check
Upon hire, candidates must submit to a pre-employment drug test and future random drug screenings
Successful completion of a Field Training Program
"These are going to be 40 hours per week positions. The plan is to have a 10 hour night shift and a 10-hour day shift. And the staff would work 4 days a week," Castillo said.
Safety officers will be expected to work ten-hour shifts with rotating days off and may be required to work nights, early mornings, weekends or holidays. The position is full time with benefits and comes with an additional $500 signing bonus after completing two years of service.