How Colleges Can Refine Their Student Social Media Policies to Curb Harassment
Student code of conduct policies should align with court precedent on social media harassment.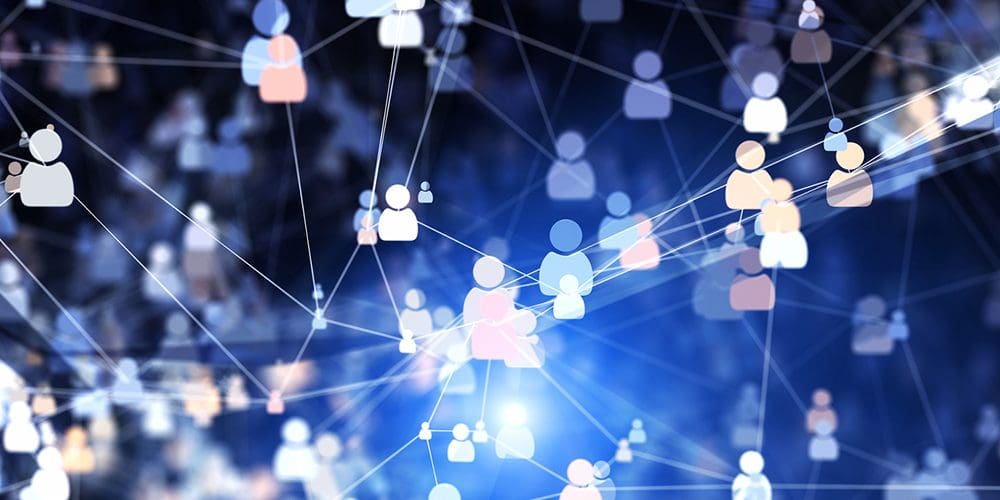 According to the National Stalking Resource Center, the highest rate of stalking victimization occurs among people in their early 20s and often involves students using social media as the primary tool to track and harass others.
Research on harassment's serious impact on students' mental health and education, especially students living far from family support networks, has highlighted the need to curb this conduct early rather than wait for direct threats or physical assaults.
Outdated student honor codes that either do not fully address non-academic misconduct or fail to consider the evolution of digital communication have created an opportunity for social media harassment to proliferate without recourse. Colleges and universities have the authority to intervene early, but only if their student conduct codes are properly crafted to justify intervention.
Crafting Student Social Media Policies
Higher education conduct policies addressing online harassment may be included in a diverse array of policies such as general conduct, sexual misconduct, student organization, IT and authorized computer use policies, as well as an overlap of campus system, individual campus and individual departmental policies. 
This diversity of policy language can cause confusion for students. It also allows students accused of harassment to avoid necessary discipline if administrative expectations were not made clear, putting the students who are vulnerable to harassment at greater risk. Colleges would do well to ensure that students, many of whom are young and impulsive, learn mutually respectful behavior as a part of their educational experience. 
School speech policies must take into account First Amendment protected speech considerations, but campuses have had a tendency to forget that legally compliant language is already available in statutory and case law to address dangerous types of speech that are not protected under the First Amendment. These include categories of true threats and fighting words.
Even when the language occurs in the form of artistic expression, it may still be unprotected speech as a true threat, as the California Court of Appeals recently found regarding rap lyrics posted on a student's Facebook page that threatened to kill the girls who had reported his friend to the authorities as a rapist.
In the State of Washington, a high school student who told his therapist and a police officer that he had a plan to shoot and kill the teenagers who had bullied him was found to have made a true threat not protected by the First Amendment, even though the alleged bullies had not personally heard the threat.
The Washington Supreme Court decided the felony harassment criminal statute addressed whether a reasonable person would foresee that the statement made would be interpreted as a serious expression of an intention to inflict bodily harm upon another individual.  A statement made in jest or as idle talk would not be a true threat, but here the therapist took the student's threat seriously enough to contact law enforcement.
State statutes that prohibit harassment involving less than a true threat of bodily harm have also been repeatedly upheld despite First Amendment challenges when they involve conduct that a reasonable person should know would cause substantial emotional distress or torment in another.
Thus, college and university honor codes need to carefully address the mental intent requirement in their harassment policies so that it covers conduct that a reasonable person should know could cause fear, rather than a policy that requires the offending student to intend to cause harm or fear.
Social Media Harassment From Private Computers
Many students who engage in harassing behavior do so on their private devices and through private social media accounts. Imagine the student who, late at night or intoxicated, increasingly messages an unresponsive student from his class, angry that she will not respond. Student conduct codes and information technology policies have long been adept at reaching off-campus student behavior that substantially impacts the school's activities and educational mission or uses the college's equipment, email, or internet service. 
Recent National Labor Relations Board (NLRB) decisions on employer social media policies provide some useful guidance that could be adapted to higher education policies.  Similar to campus policies, the NLRB has specifically stated an employer can enforce a restrictive social media policy that addresses an employee's personal Facebook or Twitter activity if the policy clearly ties the conduct to an impact on the workplace and provides examples of clearly prohibited conduct.
In addition, the NLRB guidance states that vague standards, too easily applied arbitrarily, would be unlawful and potentially infringe on protected speech, such as blanket "comply with laws" language or words such as "discourteous" or "offensive" or "annoying". 
When student misconduct in the context of social media use is clearly and lawfully defined for students and made easily available to them, colleges and universities will be able to intervene earlier and avoid an escalation of hostility and fear among students.
Jennifer A. Brobst, JD, LLM, is an Assistant Professor at Southern Illinois University School of Law. She is a former felony prosecutor in Indiana, Trainer for the North Carolina Coalition Against Sexual Assault, and Legal Director of the Center for Child and Family Health in North Carolina affiliated with the National Child Traumatic Stress Center.  She currently serves on the Advisory Council for the National Crime Victim Law Center in Oregon.  She will be presenting on the topic of social media harassment policies in higher education at the Campus Safety West Conference in Pasadena on Tuesday, July 31.