Woman Accused of Setting St. Kate Fires Facing Federal Terrorism Charge
The woman allegedly tried to provide material support to al-Qaeda and attempted to get two fellow students to "join the jihad in fighting".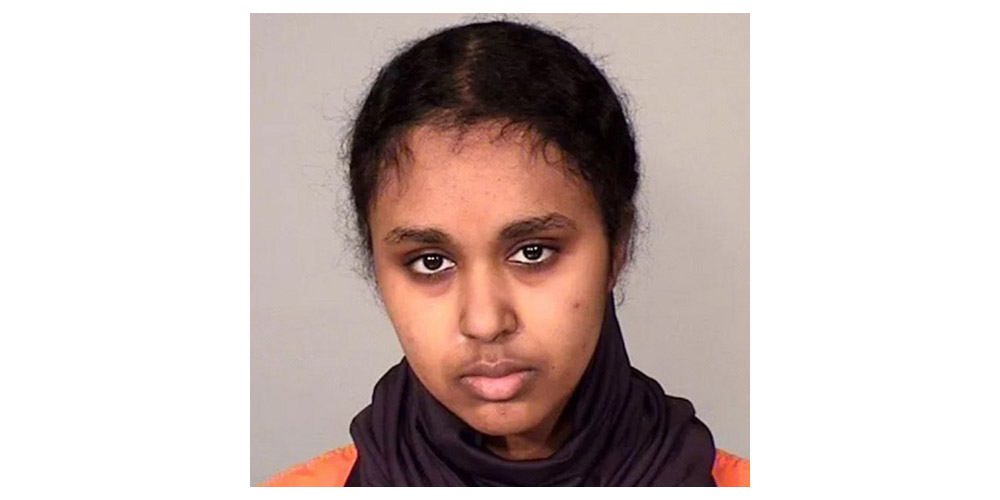 A former St. Catherine University student who is accused of setting fires on the private Minnesota campus is now facing a federal terrorism charge.
On January 17, 19-year-old Tnuza Jamal Hassan admitted to setting eight separate fires in opposition to U.S. military actions abroad. No one was injured and the fire damage was limited to furnishings. Hassan was charged with first-degree arson.
"Hassan stated she started the fires because she'd been reading about the US military destroying schools in Iraq or Afghanistan and she felt that she should do exactly the same thing," said a criminal complaint. "She said that her fire-starting was not as successful as she wanted."
The criminal complaint includes another statement from Hassan that alleges she said she started the fires because "this was the same thing that happened in 'Muslim land' and nobody cares if they got hurt." Hassan also allegedly said to police they were "lucky that I don't know how to build a bomb because I would have done that."
Hassan is now facing one count of attempting to provide material support to al-Qaeda, one count of lying to the FBI and one federal arson count, reports Valley News Live.
According to the federal indictment, Hassan attempted to provide material support to al-Qaeda on September 19 by trying to provide "personnel" to the terrorist group. The indictment did not elaborate on the basis for the charge.
The indictment also says Hassan wrote and delivered a letter to two fellow students in March in an attempt to encourage them to "join the jihad in fighting" and to "join Al Qaeda, Taliban or Al Shabaab".
Hassan was questioned about the letter by the FBI on September 22. She denied writing the letter and told agents that she didn't know how it came to be delivered to the students.
Hassan remains in custody at the Ramsey County Jail. Her next hearing is scheduled for February 28.
Add Another Layer of Protection to your Campus
If you're responsible for protecting a campus — whether at a hospital, K-12 school, college or university — then Campus Safety magazine is a must-read, and it's free! As the only publication devoted to those public safety, security and emergency management personnel, issues cover all aspects of safety measures, including access control, video surveillance, mass notification, and security staff practices.
Take advantage of a free subscription to Campus Safety today, and add its practical insights, product updates and know-how to your toolkit. Subscribe today!