Social Media Monitoring: Beneficial or Big Brother?
While some argue social media monitoring has thwarted potential crimes and saved lives, others are concerned it may expose their institution to additional liability or Clery Act violations.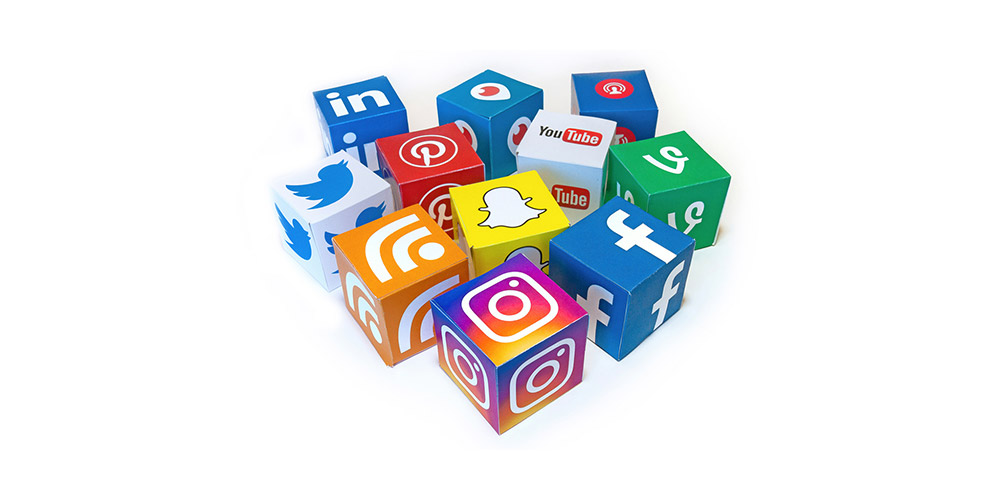 The University of Virginia Police Department has started monitoring social media in an effort to stay on top of online threats and messages against the school.
The school began using a monitoring program called Social Sentinel back in September. The service costs the school $18,500 a year, reports Daily Progress.
"There are so many potential threats and vague sentences being done online," said Officer Ben Rexrode, community service and crime prevention coordinator for the University Police Department. "You have to translate the old mentality of 'see something, say something' to seeing threats online and reporting them and acting on them if necessary."
Social Sentinel is able to scan public social media messages and alerts institutions when specific keywords or phrases are used. Some of the words include "kill", "die" and "bomb", but founder and CEO Gary Margolis says there are thousands of keywords in the company's "library of harm." The system is also able to recognize images such as photo of a gun.
The program also allows users, such as UVA police officer and crime analyst Beth Davis, to add tailored keywords for specific events such as concerts and sporting events.
If one of the keywords or phrases is used in relation to a university social media account, event or location, the software sends an alert to designated police officers.
When Davis receives an alert, she pulls up the original social media post and goes through a checklist of warning signs. Some alerts are false alarms, such as when students talk about "good shots" in relation to a sporting event.
"We look at the whole context of the post," Davis said.
Since Social Sentinel was implemented, Rexrode says the alerts have helped police intervene in several situations, including potential self-harm situations where officers conducted a welfare check or alerted the Office of the Dean of Students.
Rexrode and Margolis both say the program is meant to improve campus safety and is not meant to be Big Brother surveillance.
"We are akin to a home alarm system or carbon monoxide filter; we are looking for indicators of harm," said Margolis, who left his law enforcement career of more than 20 years to found Social Sentinel.
"We've had customers call us and tell us that they've prevented a suicide," Margolis said. "We've had customers letting us know they've been able to intervene in drug activity and drug sales or identify and address issues during major sporting events. So we've had many successes in that regard."
Opponents, Skeptics of Social Media Monitoring
Opponents of social media monitoring on college campuses and some legal experts have expressed concerns regarding privacy and creating a surveillance state.
Margolis says his company respects people's right to privacy and social media companies' desire to protect the rights of their users. Only publicly available social media can be scanned by the program.
Social Sentinel says they do not archive the data from social media companies, but alerts are accessible to clients for up to 30 days. University police officials say the department stores any alerts that prompted action.
Bill Farrar, a spokesman for the American Civil Liberties Union (ACLU) of Virginia, says while the group doesn't have a firm position on surveillance technology, the practice of monitoring social media is concerning.
"This really isn't the way to find the bad guys, because they're texting and emailing and using private groups," Farrar said. "This is used to monitor everyday people."
If a police department or university does decide to purchase social media monitoring software, Farrar says the public should be notified and hearings should be held beforehand.
Bradley Shear, a lawyer who specializes in social media and privacy, says he has concerns regarding the amount of data students are giving to universities and private companies.
Some campus protection professionals are concerned that social media monitoring could expose their institutions or districts to additional liability or Clery Act violations.
"I do think, under the most extreme circumstances, any school that has invested a significant amount of resources into that part of its security platform does take on an additional level of liability," Director of Campus Safety for the Claremont Colleges Stan Skipworth says. "And I think this is where the stepping off point exists between K-12 and campuses of higher education because many K-12 schools have campuses designed to be locked down or evacuated and have well-defined boundaries. College campuses are much more open and their climates are more free-flowing."
Many colleges and universities are concerned that an increase in the number of potential leads could overwhelm public safety departments who are often already understaffed.
"When something does come up, we have a communications challenge," Skipworth adds. "How do we let families know? How do we let students know? How do we let the local community know? Because once we find something out, we have a responsibility to manage the scenario, so we need the necessary resources."
Georgia Tech Student Questions School's Social Media Monitoring Tactics
Arguably, some of the biggest skeptics of social media monitoring are current college students who feel overwhelmed by their school's online tracking apparatus.
One concerned student is Matthew Wolfsen, a student activist at Georgia Tech. When Wolfsen asked the university for his records, he got back two binders of documents, according to Inside Higher Ed.
While some of the documents were expected, like his high school transcript, Wolfsen was surprised to see the school had been tracking his political affiliation and a trip he took to Washington in July through social media.
One email reviewed by Inside Higher Ed contained details of a Facebook group Wolfsen had joined and a screenshot from his Facebook account about a meeting of the University System of Georgia's Board of Regents he planned to attend. Wolfsen wrote on Facebook that Georgia Tech spied on him using taxpayer dollars.
Georgia Tech responded, stating, "Good social media engagement includes listening and often responding to those who publicly mention Georgia Tech. This is a routine practice among our peers in higher education, as well as organizations and corporations with large social media programs."
Wolfsen requested access to his records following a meeting with Georgia Tech President G.P. Peterson and state lawmakers in September. Wolfsen says during the meeting, Peterson implied he had called to campus the individuals who set fire to a police vehicle during a protest over the death of student Scout Schultz who was shot by campus police in September. Wolfsen says it wasn't until a month after the request that he received his records.
An email from Georgia Tech's social media manager Steve Norris described a trip that Wolfsen took to D.C. on July 31 where he met with the staffs of multiple lawmakers and Candice Jackson, the Education Department's acting assistant for civil rights.
All of the information contained in Wolfsen's file was pulled from public posts. Georgia Tech says it "noticed" posts from Wolfsen that either tagged or mentioned the school.
"He was never reprimanded or disciplined for anything he posted on social media," says a statement from the school. "Georgia Tech supports and encourages students to be engaged in their community. This includes sharing their opinion on social media and in person on campus."
Wolfsen says he has spoken with a lawyer but hasn't made any decisions on whether he'll pursue legal action.
"I would say the big thing I want to see is just some policy," said Wolfsen. "Why is this necessary? Why did they feel the need to do that to that extent? I just would like some sort of guideline as to what is worth monitoring and not worth monitoring, and then at the end of the day, see things changed for the better."
Some experts have also raised questions about the appropriateness of Georgia Tech's social media monitoring, which some say essentially profiles students.
Adam B. Steinbaugh, a senior program officer and investigative reporter at the Foundation for Individual Rights in Education, says although Georgia Tech's methods of collecting student data are not forbidden, it could lead to a chilling of free speech.
"If you learn that administrators at your university are watching for updates on your social media – even if it's public – you might think twice about what you say."
Northern Illinois University Says They Do Not Track Student's Social Media Accounts
Northern Illinois University is also facing backlash from students who say the school unfairly monitors social media accounts.
In January, a Twitter feed with the handle @NoNIUWatchlist claimed administrators placed members of fraternities and sororities, student-athletes and those enrolled in a special admissions program on watch lists and monitor their social media accounts, reports The Chicago Tribune.
The Twitter profile sparked outrage, mostly from students in fraternities and sororities, who questioned why they were being "profiled" by administrators.
School officials refute the claims, calling the Twitter account inaccurate. Dean of Students Kelly Wesener Michael says the information on the account, most likely obtained through a Freedom of Information Act request, was "misunderstood" and taken out of context.
"We want to put an end to this rumor with facts," read a statement from the school. "We respect the privacy of our students and are committed to using best practices to ensure a safe and responsible learning environment."
The watch lists the Twitter profile refers to are part of a record-keeping software called Maxient, which assists administrators in recording incidents of "student misconduct, discipline, academic integrity, care-and-concern records and Title IX matters," according to the school's statement.
Athletes, Greek system members and students in the CHANCE program, which offers support to those admitted with low grades and test schools, must adhere to certain criteria, said Wesener Michael. To assist administrators in that monitoring, the students are automatically put into the system, she said.
Students are also able to fill out incident reports on NIU's website to report issues such as sexual misconduct, drug abuse and academic misconduct.
According to Wesener Michael, social media posts only appear in the system if they are attached as part of a report. For example, if someone files a report and attaches a Facebook post of text messages as "evidence", they will be filed into the system. She says the school does not seek out social media information.
Student Association President Rachel Jacob said she discussed the watch lists with administrators.
"The biggest concern students are having is that they weren't notified," said Jacob. "There's a lack of transparency here."
While almost all administrators and security experts agree safety should be one of the top priorities of all college campuses, many believe there is a fine line between monitoring that is beneficial and monitoring that makes members feel overwhelmed and suspicious of a campus.
Although social media monitoring has irrefutably hindered many potential campus threats, it is important to be transparent regarding monitoring methods used in order to create an environment where students feel safe but also feel they are able to express their views without being discriminated against.
If you enjoyed this article and want to receive more valuable industry content like this, click here to sign up for our FREE digital newsletters!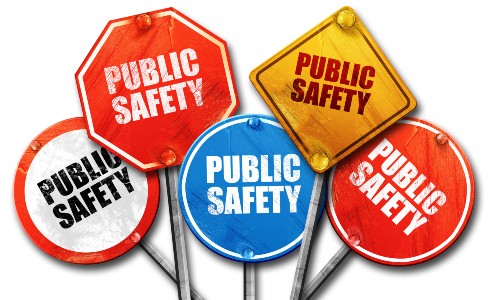 Leading in Turbulent Times: Effective Campus Public Safety Leadership for the 21st Century
This new webcast will discuss how campus public safety leaders can effectively incorporate Clery Act, Title IX, customer service, "helicopter" parents, emergency notification, town-gown relationships, brand management, Greek Life, student recruitment, faculty, and more into their roles and develop the necessary skills to successfully lead their departments. Register today to attend this free webcast!