1 Dead, 7 Injured in Second Shooting at Grambling State
The shooting, which happened during Grambling State's Homecoming week, is the second shooting on the campus in just four days.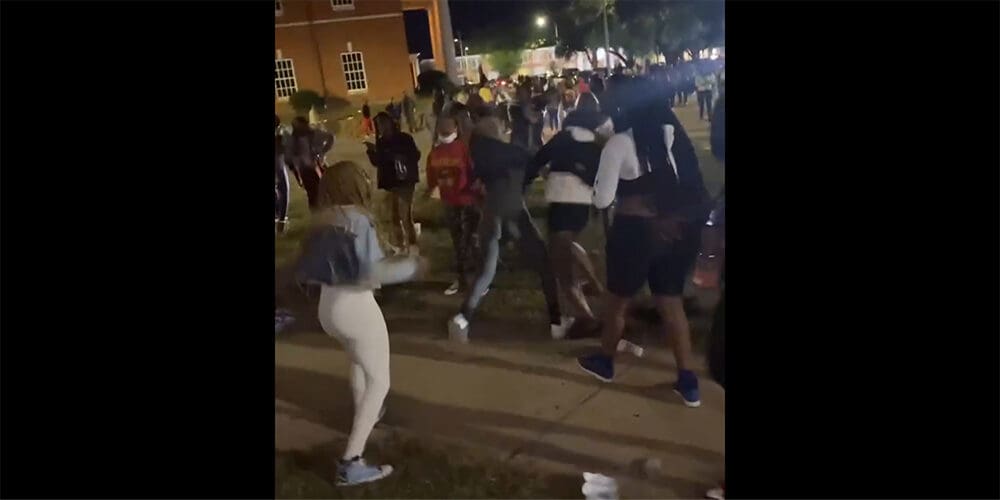 GRAMBLING, La. — One person was killed and another seven were injured in a shooting at Grambling State University (GSU), the second fatal shooting on the campus in less than a week.
The latest shooting happened at 1:15 a.m. Sunday in the campus' quad area, reports NBC News.  Louisiana State Police Master Trooper Michael Reichardt said one person died, one was hospitalized in critical condition, and six suffered non-life-threatening injuries. The victim who was killed was not enrolled at the school. Among the seven injured, only one was a student.
Students who were attending a Homecoming event at the nearby McCall Dining Center were told to shelter in place until the all-clear was given.
Video footage from the scene, which can be seen here, shows a fight breaking out in a large crowd before multiple gunshots are heard coming from another nearby crowd. Reichardt said the investigation into the shooting is ongoing and no suspects have been identified.
The university canceled all Homecoming events Sunday and classes on Monday and Tuesday. Counseling services have been made available for students and staff. President Rick Gallot said access to the campus will be further restricted and to expect increased law enforcement presence. A 9:30 p.m. to 6 a.m. campus curfew is also in effect until later notice.
"Our campus community has worked tirelessly to keep our students and others safe for the homecoming activities," said Gallot. "Yet, with all of our planning and coordination with our local, parish, regional, and state law enforcement partners, we still find ourselves grieving the loss of life and injuries just as too many communities in our country have experienced as well."
The shooting came only four days after another on-campus shooting left one dead and three others hurt. Shots rang out between two non-students around 1 a.m. Wednesday in front of the Favrot Student Union building during a non-sanctioned event. No Grambling students were seriously injured.
In 2017, there was another shooting on campus that also occurred during Homecoming week. Two people, including one student, were killed. The shooter was also a student at the school.