Richard Spencer and 9 Protesters Banned from UVA for 4 Years
Police charge Spencer and nine other protestors for their involvement in the violent riots that broke out during the rally in Charlottesville.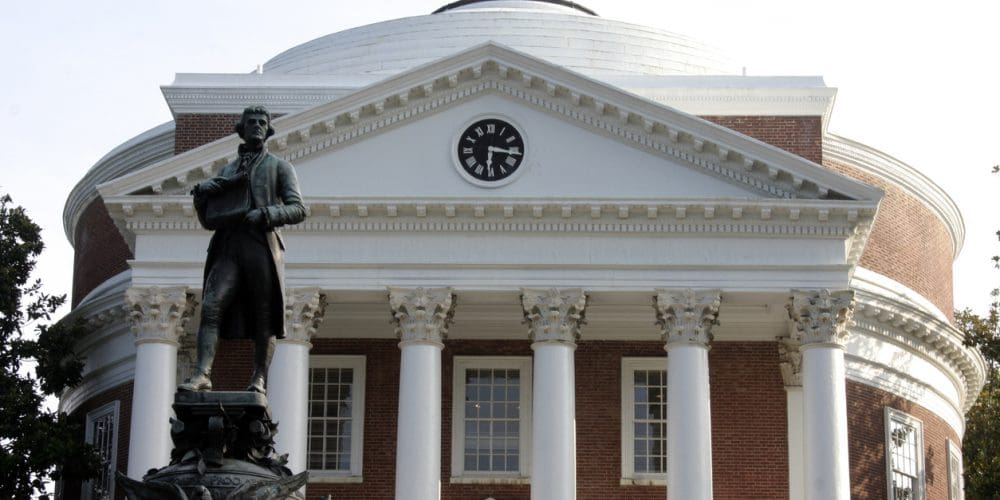 The University of Virginia (UVA) has banned Richard Spencer and nine others from the campus for the next four years due to their involvement in the violent "Unite the Right" rally in 2017.
These "trespass warnings," were a result of a year-long investigation by the University Police Department, reports UVA Today.
A group of white nationalists marched across UVA's campus, chanting anti-Semitic phrases and carrying torches.
Spencer, who helped organize the Aug. 11 march, gave a speech in front of the Thomas Jefferson statue where he believes he "defeated" the counterprotesters.
After the march, he also released a video and written statements admitting his group surrounded anti-racist protestors and "wouldn't let [them] out."
The next day, protestors and counterprotesers gathered for the rally where chaos broke out early in the day.
Evidence has been brought forward against Spencer and the other nine banned protesters, proving their involvement in the violence on Aug. 12 that led to a number of injuries and three deaths.
Four men were charged for inciting riots while the others have been charged with committing or conspiring criminal acts, such as assault and making a false statement to law enforcement.
The leader of the rally, Jason Kessler, was also banned from the campus in April.
Violating the trespass warning would be considered a misdemeanor, according to CNN.
"Law enforcement identified these individuals as either committing or conspiring with others to carry out acts of violence or other conduct that directly threatened the health and safety of members of the community and other people on grounds," UVA said in a statement. "We have drawn a distinction between free speech and conduct that is aimed to intimidate others and promote violence. Such conduct and intimidation will not be tolerated."
According to UVA's policy on the Issuance of Trespass Warnings, the university may issue trespass warnings to people who engage in:
Criminal activity on University or Medical Center property
A violation of University regulation
A violation of a University, Health System, or Medical Center policy after having been notified of the specific policy or policies at issue
Conduct that threatens the health, safety or property of a member of the University or its Medical Center community, a patient or visitor at the Medical center or other persons on University or Medical Center property
Trespass warnings will automatically expire after four years unless otherwise noted in the warning.