Rice Offering Housing to Hospital Personnel Working to Fight COVID-19
Rice University is located directly adjacent to the Texas Medical Center, which is the largest medical complex in the world.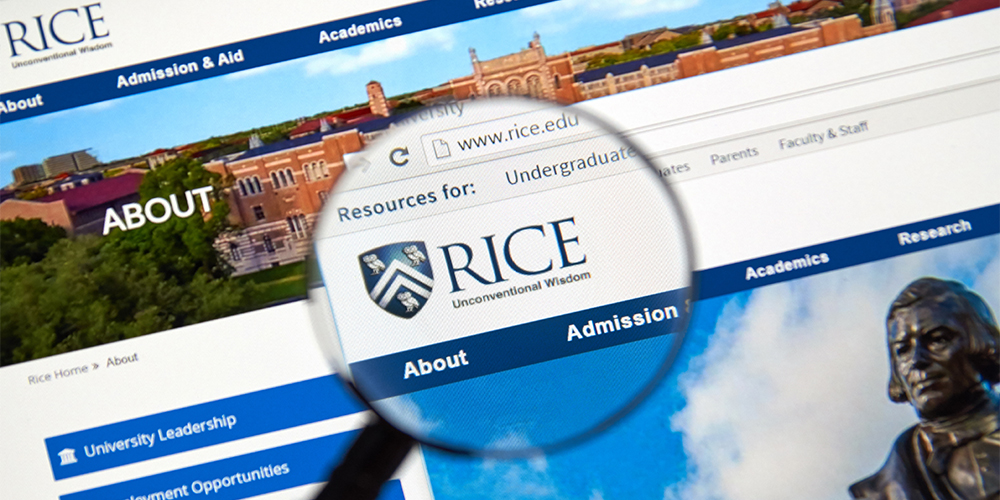 Houston's Rice University is offering temporary housing for medical personnel working in nearby Texas Medical Center (TMC) hospitals to fight the coronavirus pandemic.
"Now, as the hospitals of the Texas Medical Center prepare for the peak of COVID-19 hospitalizations likely to occur over the next several weeks, we must do more," President David Leebron wrote in a statement Sunday. "Our hospitals are being stretched to their limits, and their medical personnel are working round the clock … Enabling hospital staff to live nearby will give them a greater opportunity for rest and to work needed hours."
TMC is the largest medical complex in the world with more than 106,000 employees and is located directly adjacent to Rice.
Rice consists of eleven residential colleges that function as the primary housing, dining and social organizations for undergraduate students. Wiess and Hanszen Colleges have been selected to house the personnel because they are isolated from the rest of the campus, according to ABC 13. The estimated 50 students still living in the selected colleges will be relocated to different colleges.
"We decided at the outset in dealing with the pandemic that although the vast majority of our students should leave the campus and return to their homes, students who faced certain hardships, including many international students, would be permitted to remain," Leebron continued. "We acknowledge and regret the inconvenience to some of those students who must now move to other campus locations as we prepare to make this housing available."
Prior to the announcement, the school had already opened its parking lot to hospital employees so they could park nearby and avoid public transportation.
Other campuses have made similar announcements in recent weeks, including New York City's Columbia University, which relocated students last month to open up residence halls for COVID-19 patient overflow, according to The Rice Thresher. Last week, Yale University in New Haven, Conn., announced it would open up 300 beds in its residential buildings for first responders and hospital personnel.
Additionally, New York University (NYU), Boston's Tufts University and Middlebury College in Vermont also announced several weeks ago that they were preparing its campuses to house overflow patients, first responders and hospital employees.