Colleges Prepping Dorms for Overflow Coronavirus Patients
Many U.S. colleges and universities are prepping empty dorms and other large facilities to house both coronavirus patients and healthcare workers.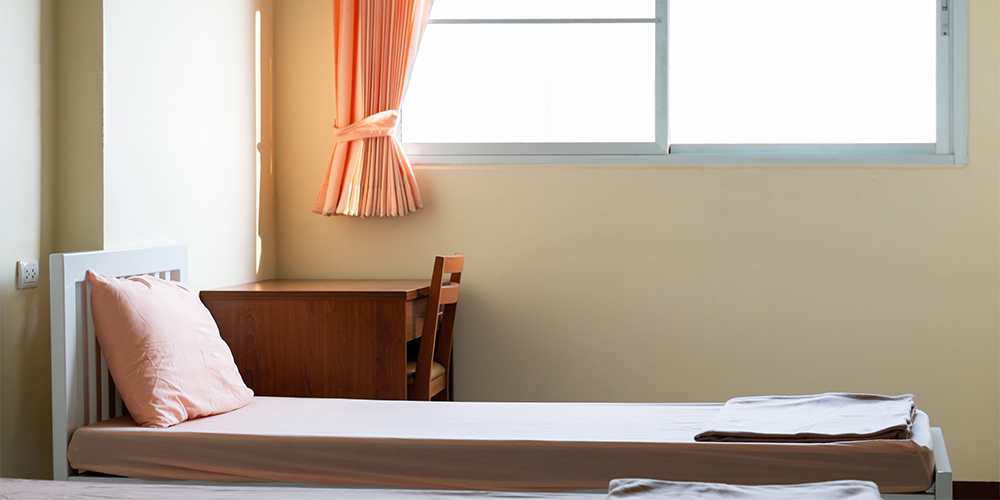 As the number of Americans contracting coronavirus continues to grow, so are the number of U.S. colleges and universities offering their dormitories as hospital overflow for COVID-19 patients.
With the majority of colleges moving to distance learning for the foreseeable future, dorms and other campus facilities remain empty.
In Boston, Tufts University announced Wednesday it is making hundreds of vacant dorm rooms available in coming weeks to relieve "unprecedented stress" on the healthcare system, reports ABC News. New data released by the Harvard Global Health Institute estimates a fifth of American adults who are infected with the virus will need to be hospitalized.
Tufts President Tony Monaco said while the school is preparing to house coronavirus patients, it is also open to housing patients recovering from surgery or other treatment to free up hospital beds. The campus is also planning to offer up the school's other resources, such as large unused spaces, Wi-Fi and IT networks, and food preparation facilities and staff.
Monaco is urging other university leaders to take similar inventory of its grounds and offer help to local hospitals.
"I believe strongly that we have a civic duty to prepare now to help prevent the spread of COVID-19 and save lives in the future," he said. "We and other institutions of higher education must step up and prepare to help relieve the pressures on our healthcare system as this virus continues to spread."
Tufts is also offering to house medical workers who have been exposed to the virus and want to stay isolated from family members.
Marylou Sudders, Massachusett's secretary of health and human services, said college dorms are "very much on our list of opportunities."
"Every challenge sometimes creates an opportunity, and obviously the empty dorms have created an opportunity for us," she said.
New York University asked students who live near campus to return to gather their belongings so they can house patients if needed. They offered to ship items to students who live farther away or who didn't feel safe returning to campus. A statement from the school said it has not received specific instructions from the state but that it "would want to be in a position to help if needed."
Also in New York, Governor Andrew Cuomo urged President Trump to mobilize the military to help turn college dorms into temporary medical facilities.
Middlebury College in Vermont is offering the use of some of its campus buildings for local officials creating emergency plans. President Laurie Patton said the school's ice hockey rink has also been drained to provide additional useable space.
Terry Hartle, senior vice president for the American Council on Education, said although schools want to help, the majority have been too busy trying to handle logistics on their campus. Hartle expects further discussion in the coming weeks but said schools will need to consider legal liability for housing patients.
At Tufts, all patients would be kept away from the estimated 200 students who have been allowed to stay on campus during the closure. Campus employees with military backgrounds are leading the logistics, including how to isolate parts of campus that would house COVID-19 patients, said Monaco.