Report: UNC Officers Weren't Properly Trained for 'Silent Sam' Protest
The report claims that understaffing, lack of training and miscommunication had a direct effect on the protest's outcome.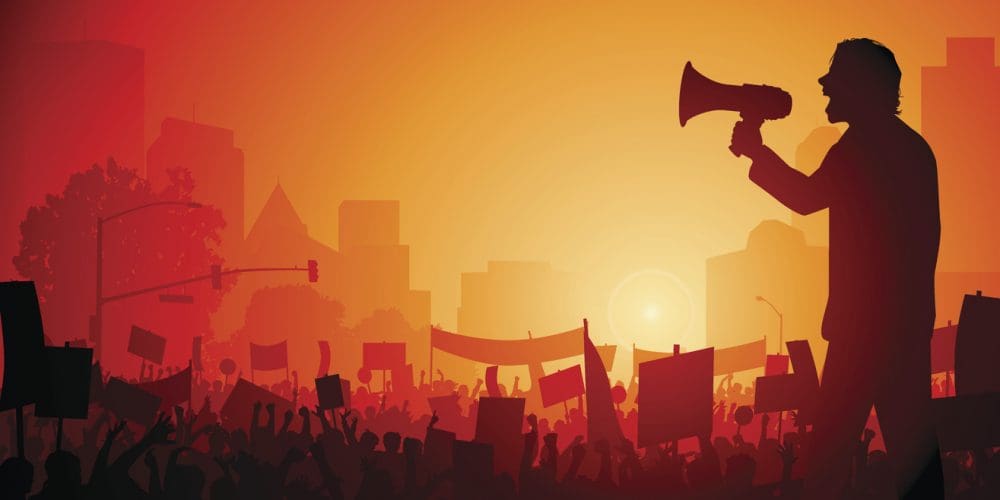 A new report by the UNC System describes the university officers who were on scene the night the Silent Sam statue was torn down at UNC-Chapel Hill as "insufficiently trained" in crowd control.
Almost a year before the Aug. 20 protest that led to the "Silent Sam" statue being torn down, officials had feared the eventual outcome.
The 64-page report includes findings from interviews conducted with officers from the UNC at Chapel Hill Police Department, members of the UNC-CH administration, members of the University System administration and members of the Board of Trustees.
The report also gives recommendations for how to better prepare for events in the future, which UNC-Chapel Hill leaders say they plan to adopt, reports WFMY News 2.
Officers Had False Expectations About the Event
According to the report, University Police Sgt. Jake Kornegay received information about the Aug. 20 protest on July 10. The event was also publicized on social media.
Several police sources emphasized that information about the protest suggested it would be small and unlikely to be attended by opposing groups.
"Based on several interviews, this observation became significant because it meant that the protest was perceived as being unlikely to be as large or violent as events that feature two opposing groups," the report said.  "In hindsight, many of these predictions fell short of reality."
Because of the expectation of a low-turnout, only a handful of officers were originally requested to attend, however, more were requested later.
Chapel Hill Police Chief Christopher Blue had also said that politics played a role and his officers were planning on only protecting the people, not the statue.
The report explains how barricades are typically used when opposing groups plan on attending the same event. Because of the false expectations, barricades were not used on the evening of the protest.
Lack of Training Had an Impact on the Protest's Outcome
According to the report, many officers could not remember the last time they were trained or took a course on crowd control and tactics.
"Although crowd control training was offered in February of 2016 by the University System in conjunction with a Greensboro Police Department program, only two officers from each constituent university were invited to attend," the report said.
University Police held an official briefing on the event at 5 p.m., on the night of the protest. The meeting lasted a half hour.
The plan noted that the number of attendees was still unclear.
"Several officers noted that they were confused and uncomfortable after hearing that barricades would not be used," the report said.
Twenty-two officers were sent into the field to prepare for the event at 6 p.m.
Recommendations Based on the Report's Findings:
Key decision-makers must meet and discuss all major campus events to have proper communication between University Police and the university's senior leadership.
Multiple officers should be involved in gathering information about events. The pre-intelligence about an event is used to draft operational plans and understand what needs to go into preparation. More than one person should oversee this.
Social media, historical tactics and previously used strategies cannot be solely relied upon. A variety of intelligence sources need to be consulted and analyzed prior to an event. Debriefing meetings should immediately follow any major campus events and serve as "lessons learned" documents.
University Police should appoint regular, department-wide training for crowd control planning. The following topics should be covered during training:
Use of crowd control tactics (barricades, shields, bicycle officer details, motorcycles, horse-mounted units etc.)
Use of crowd control formation for officers
Arrest and extraction techniques
De-escalation techniques when interacting with protestors
To prevent under-staffing, a cost-benefit analysis should be done to compare funding short-term help to assist during large events against the cost of hiring new officers permanently.
The report ended in explaining how it did not find any evidence of a conspiracy between police, administrators or demonstrators.
It concluded that the outcome of the protest came down to the protestors being more organized and prepared than expected. Miscommunication between University Police and UNC-CH senior leadership, bad information about the event, insufficient staffing and a lack of training played roles as well.
"The University Police have a responsibility to protect both lives and property, but they cannot do so in a vacuum," the report said. "They need the support of UNC-CH administrators to ensure that correct mechanisms, staff, and funding are in place to allow them to succeed at their jobs: enforcing the law."
Read More Articles Like This… With A FREE Subscription
Campus Safety magazine is another great resource for public safety, security and emergency management professionals. It covers all aspects of campus safety, including access control, video surveillance, mass notification and security staff practices. Whether you work in K-12, higher ed, a hospital or corporation, Campus Safety magazine is here to help you do your job better!
Get your free subscription today!
One response to "Report: UNC Officers Weren't Properly Trained for 'Silent Sam' Protest"