Police: Penn State Professor Assaulted Counter-Protester at Pro-Vaccine Rally
The professor is accused of forcibly trying to take the man's sign and pulling him to the ground, injuring him in the process.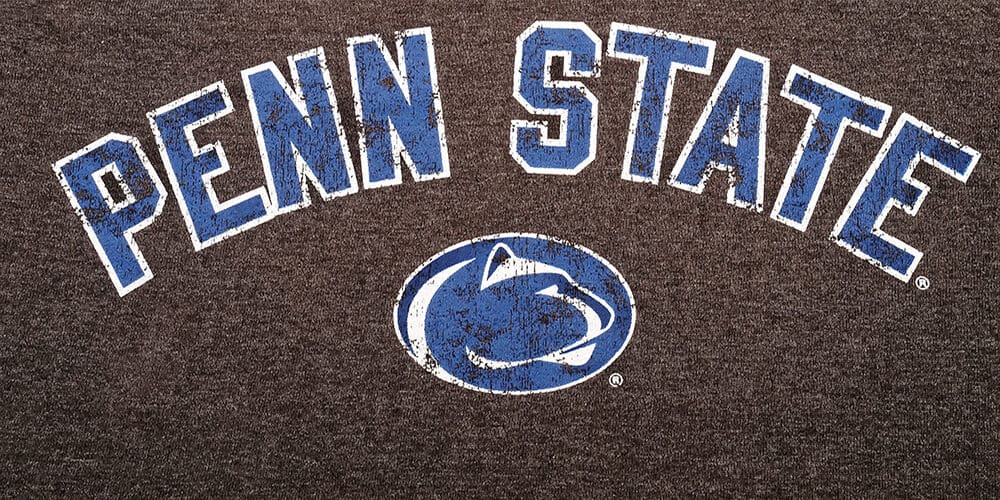 STATE COLLEGE, Penn. — A Penn State professor is facing misdemeanor charges for allegedly assaulting a counter-protester during a pro-COVID-19 vaccine rally on Aug. 27.
Walter Oliver Baker, 36, an assistant professor of English and African American Studies, is accused of forcibly trying to take the counter-protester's sign, pulling him to the ground and injuring him in the process, reports Penn Live. The man could be seen with blood on his face and shirt following the altercation and told police that he believed Baker's shoulder made contact with his nose and/or face. Video of the altercation surfaced online, leading police to identify Baker as the suspect.
About 150 people showed up to the rally, which was hosted by the faculty-led Coalition for a Just University and advocated for a vaccine mandate at the school. The counter-protester told police he was peacefully protesting the rally and exercising his First Amendment right. He is the founder of a student group that opposes mask and vaccine mandates.
Baker's attorney, Julian Allatt, said the complaint filed by university police does not tell the full story.
"Unfortunately the criminal complaint filed in this matter by Penn State University Police contains a one-sided version of events that characterizes the alleged actions of Professor Baker without reference to the antagonistic, menacing and aggressive behavior of an individual who attended a peaceful rally with the express purpose of causing disruption," he wrote in a statement. "We look forward to the opportunity to present a full and complete picture of what transpired to the office of the District Attorney."
Baker is facing charges of simple assault, disorderly conduct and harassment, according to court documents. An Oct. 13 preliminary hearing has been set and Baker has been placed on administrative leave pending the outcome of the investigation.
The Aug. 27 rally was the second held last month by the coalition urging a university-wide mandate. The school has amplified its stance on encouraging and incentivizing the vaccine rather than implementing a mandate, according to The Centre Daily.
In a letter sent to the Centre Region Council of Governments last month, President Eric Barron defended the school's policies and said recent data shows 82% of the 13,428 students who checked into residence halls this school year are fully vaccinated.
"The university has communicated its views on how best to drive vaccinate rates. However, we understand people feel passionate on this topic and appreciate the right to peaceful protest, which is part of university life," spokesperson Rachel Pell wrote in a subsequent email.
There is currently an indoor mask mandate for all individuals on all of Penn State's campuses.