Judge Declares Mistrial in Univ. of Washington Shooting Case
The jury deliberated for over a week but could not unanimously decide if Marc and Elizabeth Hokoana were guilty or innocent of their assault charges.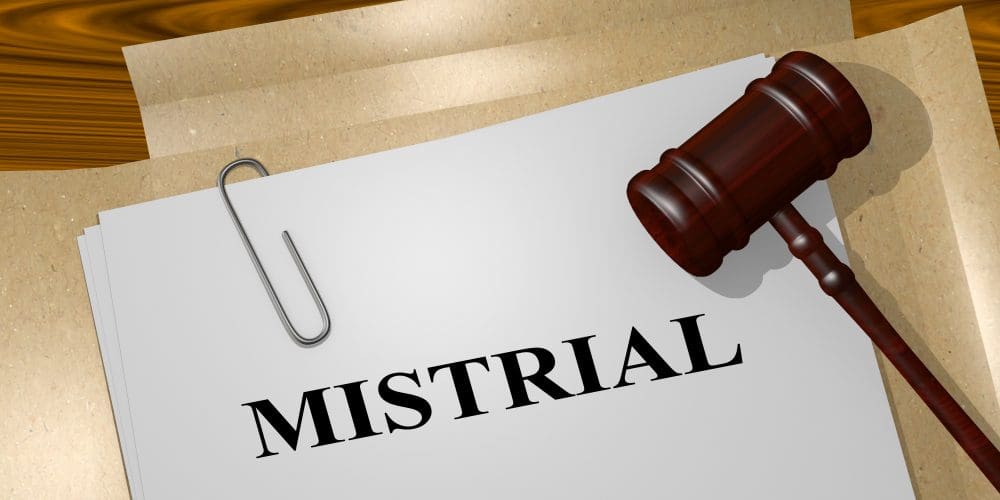 A judge declared a mistrial in the case of the 2017 Inauguration Day shooting at the University of Washington after the jury could not reach a verdict.
After a five-week trial and seven-day deliberation, jury members failed to unanimously vote on the outcome of married defendants Elizabeth and Marc Hokoana, reports Kiro 7.
According to KULR 8, nine jurors thought Elizabeth was guilty and three believed she was innocent. For Marc, seven jurors leaned toward a guilty verdict and five believed him to be innocent.
"We thought long and hard about it and it was probably, for many of us, the hardest thing we've ever done," one juror said.
During an Inauguration Day protest on the University of Washington campus, Elizabeth shot a man and claimed it was in defense of her husband. She was charged with first-degree assault and her husband was charged with third-degree assault for firing pepper spray into the crowd.
She shot Antifa protestor Joshua Dukes, whom she claimed had a knife and had charged at her husband.
Prosecutors, however, said Hokoana did not initially claim Dukes had a knife until two months after the incident. Dukes was critically injured from being shot in the stomach and refused to testify in the trial.
Hokoana said she feared for her husband's life and didn't realize she was not allowed to carry her pistol on the UW campus.
Despite the couple both having concealed-carry permits, it is against the university's campus code to carry firearms on campus.
Elizabeth testified that she witnessed a shooting in North Seattle in 2015 and has carried a gun for protection ever since.
"I decided to carry [a gun] every day because I realized crime could happen to me," Hokoana told the jury.
Marc Hokoana testified that he was "more terrified than I've ever been in my life," when he claimed Dukes rushed him with a knife.
Attorneys presented a series of messages Marc sent before the protest. One message said, "I can't wait for tomorrow, I'm going to the Milo event and if the snowflakes get out of hand I'm just going to rade through their ranks and start cracking skulls."
Milo Yiannopoulos, a right-wing commentator, was speaking at UW on the day of the protest. His speech cost the university more than $75,000 in security fees.
In 2018, five people were arrested when Yiannopoulos returned to UW to speak at a rally held by the University of Washington's College Republicans.
Read More Articles Like This… With A FREE Subscription
Campus Safety magazine is another great resource for public safety, security and emergency management professionals. It covers all aspects of campus safety, including access control, video surveillance, mass notification and security staff practices. Whether you work in K-12, higher ed, a hospital or corporation, Campus Safety magazine is here to help you do your job better!
Get your free subscription today!
One response to "Judge Declares Mistrial in Univ. of Washington Shooting Case"