5 Arrested During Counter-Protest at UW College Republicans Rally
A judge also denied the University of Washington's attempt to charge the student-run organization $17,000 for security fees incurred for hosting the event on campus.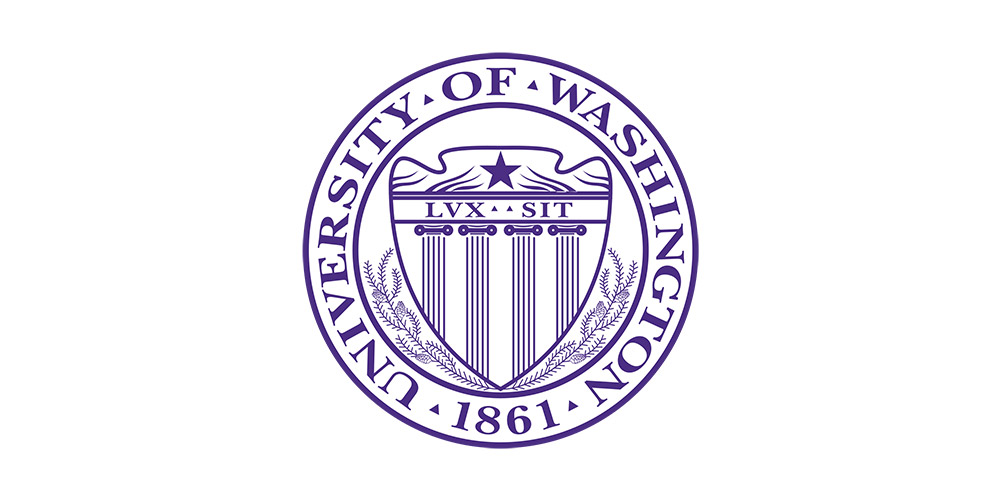 Five people were arrested during a counter-protest at a rally held by the University of Washington's College Republicans on Saturday.
The student-run organization invited Patriot Prayer, a conservative group described as an advocate for free speech and opposed to big government, to speak on the Seattle, Wash., campus.
College Republicans President Chevy Swanson said the goal of the rally was to create a safe space for conservatives to share their views and promote free speech, reports the Daily Mail.
Patriot Prayer founder Joey Gibson spoke at the rally as supporters wore 'Make America Great Again' hats and held signs that read 'We died for liberty, not socialism'.
Approximately 75 minutes later, protesters arrived to drown out the rally, holding signs saying 'Trump and Pence must go' and 'Trump is the symptom, capitalism is the disease, resolution is the cure'.
The College Republicans worked with police to prepare for the rally, setting up two layers of waist-high metal barriers and using officers in riot gear to separate the two groups.
"We want to prevent violence," Swanson said. "That's the whole point of the barrier, of the way we're letting people in and out. Generally, if we recognized someone from the club or Patriot Prayer, they were let in. We didn't let in anyone wearing a mask."
However, the barriers were unable to hold back the hundreds of protesters who marched through the rally.
Seattle police assisted university officers in separating the two groups. American flags were burned by protesters and pepper spray was used by police once skirmishes started to break out. Five people were arrested for misconduct.
Protesters included both UW students and non-students and outnumbered the pro-Trump crowd. One non-student protester, Tia Chicome, traveled from her home on the Yakama Reservation.
'Whenever I go to protest, these people (Patriot Prayer members) ask me if I have papers. It's so disgusting because every generation in my family has served in the U.S. military," Chicome said.
Rally supporters also included both students and non-students. Ron Theis, also a veteran, was in town visiting family and attended the rally to show his support for Trump's approach to funding the military, reports The Seattle Times.
"I'm showing my support for the patriot way of life," he said.
Judge Blocks UW from Billing Student Group for Security Costs
The day before the rally, a judge blocked UW from billing the student organization to cover an estimated $17,000 in security fees.
Judge Marsha Pechman prohibited the university from imposing the security costs on the students, calling it a move that would have the effect of "chilling speech", according to The Wall Street Journal.
Bill Becker, president of Freedom X, a nonprofit legal group that defends free expression of conservative and religious groups, said the judge's decision is "an acknowledgment that there is a problem on college campuses, where conservative groups are treated differently from other groups." The group is representing UWCR pro bono.
In a statement, a university official said the school calculated the fee based on past events, including last year's Milo Yiannopoulos rally that left one man shot.
Yiannopoulos, a conservative speaker, spoke on campus at the event hosted by the College Republicans on January 20, 2017.
Protesters threw bricks, rocks, fireworks and paint at officers who were wearing riot gear.
One protester turned himself into police after he shot a man he says was a white supremacist who had assaulted him and claimed he shot him in self-defense.
The victim, a male in his 50s, was taken to Harborview Medical Center and survived his injury.
Prior to the event, UW police worked with the Seattle Police Department. Twenty-nine campus police officers and 95 city police officers were on campus to monitor the crowds. The student group praised the police for their actions during the event.
Overall, the speech cost the school an estimated $75,000 in security fees.
Read More Articles Like This… With A FREE Subscription
Campus Safety magazine is another great resource for public safety, security and emergency management professionals. It covers all aspects of campus safety, including access control, video surveillance, mass notification and security staff practices. Whether you work in K-12, higher ed, a hospital or corporation, Campus Safety magazine is here to help you do your job better!
Get your free subscription today!