Part 2 of 3: Colleges Must Work with K-12 Schools, Nearby Communities to Combat Gangs
Institutions of higher education, K-12 and community organizations are all battling the street and ethnic gang issue; partnerships are the key to success.
In part one of this series, we recommended developing an understanding of a gang's history and the issues that exist surrounding the gangs in your area.
In part two below, we cover the second step, which involves broadening your knowledge base to develop an accurate perspective regarding your campus' role within the local community. This includes how you work with grade schools, high schools and community organizations that are dealing with the gang issue every day but may not have any regular connection to your college or university.
Connections to Gangs Are Community Based
A 2009 National Gang Intelligence report found that as gangs have become more advanced in their organization and have found their way into the world of higher education, administrators, professors and other campus stakeholders must learn how gangs function, how they can be identified and how post-secondary institutions can design programs and supports to keep gang activity to a minimum.
When it comes to individual associations in gang life, we find that the connections to gangs are community-based. This simply means that gangs exist in specific communities or within a specific geographic area. These ties rarely change. If someone drives around the community surrounding any public school, they will immediately know if that community has gangs in it. Graffiti, a display of specific colors, tends to serve as street markings or identifiers in the same way that any street sign tells a driver where they are located.
While college campuses may be built on much larger sections of land than K-12 schools, the communities that surround many universities are plagued by the same socio-economic challenges that make the connections to specific gangs a reality. This association cannot be ignored by college officials. It must become part of the broader knowledge base that must be acquired. This knowledge is gained in many ways, including conversations with local law enforcement, local community-based leaders and the educational leaders of the many public schools within the same community in which the college exists.
On campus, faculty must understand the importance of their daily observations within their lecture halls and classrooms. The juvenile drawing on desks and walls is no different on a college campus than it is in any high school or middle school as many students on campus (especially college freshmen) struggle with the adjustment to college life. Newfound independence and in many cases being far from home present great challenges to students, and some will quickly find their way to familiar elements in the local and surrounding community where strangers may welcome them into their violent and criminal world as if they were long lost family members.
Similarities Between Gangs and Greek Life Exist
The cause for concern on a college campus does not stop there. College life provides students with other avenues where innocent similarities exist between the world that some freshmen have left and the new Greek Life that awaits their membership: both promise familial support for life once accepted.
The realities are harsh and the comparisons extreme. However, both street/ethnic gangs and the many fraternities or sororities across the country have initiation rituals that often involve violence and humiliation. Those innocent and often naive young adults in need of association are vulnerable to becoming pledges; easily compared to the young, innocent and naive children who are easily convinced to become recruits in a gang.
Potential members to both groups have such a strong desire to be accepted that they comply with attitudes and behaviors that may otherwise be foreign to them. The demonstration of membership either through attire or secret physical displays of association (handshakes, steps) becomes extremely important and acts as a sense of pride and belonging to all members exclusively. In addition, both the gang members and fraternity or sorority brothers and sisters become surrogate families to these young and lonely people. When a member leaves the "family" it is not acceptable and deemed as breaking the trust. In both groups, you are expected to be a member for life.
In addition, both the gang members and fraternity or sorority brothers and sisters become surrogate families to these young and lonely people. When a member leaves the "family" it is not acceptable and deemed as breaking the trust. In both groups, you are expected to be a member for life.
What is lacking is often the appropriate social and emotional support to ensure safe and appropriate development within the local community and society at large.
Tom Cadwallader examined potential correlations and relationships between membership in fraternities and gangs in his 2010 article "Gangs Go to College: A Preliminary Report", which was published in the Journal of Gang Research  Volume: 17 Issue: 4 (Summer 2010). While Cadwallader's study examined whether fraternal organizations encourage and support academic success or reinforce deviance and law-breaking, it also posed questions regarding club and fraternity participation, tattoos, musical preference, academic standing, demographics and acquaintance with gang members from before college.
More Gangs Want to Recruit 'Top Performers'
Over the past years, advanced street and ethnic gangs have developed the ability to identify children and teens who are doing well in school and have an opportunity to attend college much like university scouts and recruiters seek the top performers to offer scholarships. Upon first reading this you will likely deny this possibility and doubt its accuracy. That is understandable. However, if you broaden your knowledge base and accept that this is plausible, you will likely begin to see evidence of the reality that children whose lives are affected and connected to gang life may also be identified as the future strength of a particular gang.
Some well-known gangs have made it common practice to mandate strong scholastic performance and participation in various activities so that acceptance to college is not just a dream. A degree in business, law or a future in politics is possible, and all that is asked in return is continued support for the family: in this case, not the biological family but the gang that has supported that child all through his or her life.
Carter F. Smith presented a conference paper titled "Gang Member Undergrads: What are gang members doing in our colleges and universities?" (March 2012). This paper sought to determine if, with the rising population of gangs across the country, gang members are also becoming better educated in our post-secondary educational institutions. Surveys of college students and campus police regarding their perception of the presence of gang members on their campus as a primary resource and the findings support the reality that gangs and their members have made their way into college. Common criminal acts committed by identified gang members included drug crimes, assaults, assorted weapons crimes, robberies and sexual assaults.
Surveys of college students and campus police regarding their perception of the presence of gang members on their campus as a primary resource and the findings support the reality that gangs and their members have made their way into college. Common criminal acts committed by identified gang members included drug crimes, assaults, assorted weapons crimes, robberies and sexual assaults.
Is it possible that the local star of a high school sports team or the student with the most amazing performance skills in the arts is also a gang member? Of course, it is, and remember that being affiliated with a gang is not criminal. His or her actions might be, but belonging is not. However, for the college recruiter who is scouting a potential scholarship recipient, it is equally important to examine the student's social experience prior to college to determine if there are negative influences and if that student will need more support to be successful.
Remember that long before the scholarship is offered, a pledge might have been made to a gang that always includes a life-long commitment. As the diversity of gang culture continues to evolve, the challenge that develops for students who have earned performance-based scholarships is for them to retain their gang membership while in college and fundamentally carry out various additional requirements of the gang while also meeting the specific terms that are part of their scholarship package.
The Tragic Case of Aaron Hernandez
Proof of this reality is found in the highly publicized 2013 murder case involving Aaron Hernandez. Hernandez grew up in Bristol, Conn., and through his athletic achievement earned a football scholarship to the University of Florida. After his junior season, he entered the 2010 NFL Draft. He was selected by the New England Patriots, and after playing for three seasons, Hernandez was convicted of murder.
Following his conviction, the life of Aaron Hernandez began to be examined at a deeper level in the mainstream media. A 2013 Boston Globe article, "Inside the Double Life in Aaron Hernandez", explained, "Hernandez has long nurtured an image of himself as a former honor student whose deeds were worthy of the 2013 Pop Warner Inspiration to Youth Award. He has also cast himself as a loving father to his young daughter and a committed partner to his fiancée … But in his alternate life, the lavishly tattooed multimillionaire allegedly consorted with a cadre of ex-convicts from Bristol in a volatile underworld of guns, drugs and violence. He has been linked by prosecutors and a civil lawsuit to a series of assaults, shootings, and, ultimately, three killings."
Since that conviction, Hernandez has been linked to additional criminal activity including murders that occurred prior to the Odin Lloyd case. Pictures of Hernandez in his high school years have surfaced where he is dressed in gang colors and flashing known gang signs. Were these signs completely missed during the scouting process? Was there any evidence of affiliation while being sought after by many colleges? If so, were there any supportive conversations or efforts to help him get on the best path, hoping that a commitment to the gang lifestyle was not yet made?
While appearing in court for the proceedings, mainstream media reported on the fact that Hernandez had a gang-related tattoo on his neck. The Sporting News in 2015 reported, "While we aren't exactly experts on gang-related tattoos, the five-pointed star is a common prison tattoo for people who are affiliated with the 'Bloods', one of the infamous gangs in the country." The tattoo on his neck also has the words "LOYALTY" and "LIFETIME" written inside of it.
If these tattoos are not convincing enough, a photo from the proceedings was taken and revealed by the Boston Herald where Hernandez can be seen biting his fingernail on his right hand. Clearly visible on his right hand among the other artwork is "BLOOD" in red, on the right side (East Coast marking).
Clearly, recruiters need to be concerned with these facts as they seek the most talented performers in their respective fields, and colleges must be equally prepared to offer help and support to students who may rightfully deserve scholarships but may also be under the negative influence of a gang.
Colleges Struggle to Support the Transition of Freshmen
The "Freshman 15" is a term commonly used to refer to the weight gain of freshmen college students as they cope with first-year pressures. The common culprits are alcohol and high fat and carbohydrate consumption along with easy access to fast food on and around campus. The driving factors are usually stress, lack of funds and a desire for enjoyment: escaping from reality while feeling good.
Most college administrators will admit that their freshman population is always of concern for them. First-year college students discover a newfound sense of freedom. This freedom extends far beyond the classroom and university walls.
As many college freshmen look for opportunities to create new associations and reinvent themselves, they could potentially experiment in areas that lend to certain vulnerabilities. As many college campuses are equipped to offer students support during this important transition period in their academic and social life, the ability for college faculty to effectively support students remains a challenge and such support structures can often be left unaddressed due to the amount of student freedom.
Clinical and counseling supports are not necessarily mandatory and unlike public school teachers who often make referrals, college professors may not have regular contact with the clinical service providers on a college campus, if any even exist. If they do, they are not college staff with an assigned caseload of students who they must meet with regularly.
Let's face it, we can all remember the names of our middle school and high school guidance counselors but can't even say where the student advisement office was on our college campus. Rarely are clinical supports offered to college students on campus in the same way that supports are offered in public school settings, and the connection with the family of students who are at risk and vulnerable are even less common.
The unfortunate reality is that all of these factors allow for a variety of questionable practices by students in areas where negative and dangerous behavior is possible. Turning to drugs and alcohol, relying on illegal and immoral acts for money, committing criminal acts that may appear to be victimless (i.e. identity theft, credit card fraud) are not uncommon among college students, and in some cases, becoming involved in these acts also results in having an association with a gang.
College campuses offer a tremendous economic opportunity to the current street and ethnic gang culture. Students are new to campuses and looking to "fit in" with new students from local communities, other states and even countries across the world.
Students are now able to make independent physical and financial decisions without the watchful eye of their parents. In many cases students have the basic needs accounted for on campus (shelter and food), thus leaving opportunities for socialization at high levels and the necessary funds available to support these opportunities at low levels.
Making money quickly is a natural desire, but temptation exists for some to turn to avenues where they can make far more money selling drugs, selling their bodies, making videos or acting as sex dealers, which yields far more cash in one night than a week of waiting tables or serving coffee at the local café.
Know the Warning Signs of At-Risk Students
Proof that college students are as much at risk for gang involvement as younger public school students can be found by reviewing the following list of at-risk behaviors. As outlined in Gang Prevention 101, there may be students who are engaged in gang life but rarely demonstrate signs of at-risk behavior. Some of the warning signs of at-risk behavior for gang membership may include the following points. After reviewing this list, think about the similarities to the newfound freedoms of college life and you will better understand why you should begin broadening your knowledge base.
A sudden drop in grades and a lack of interest in school
New friends whose behavior may be "questionable"
Disengagement from family
Out of control behavior
Changes in manner of dress, jewelry and/or tattoos
Unexplained increase in his/her personal monetary income
Possession of drugs or other controlled substances
Changes in health that may be due to drug/alcohol abuse
Unexplained threats/messages from callers who refuse to identify themselves
---
Dr. Jay Findling is an advisory board member for the New York Gang Investigators Association. He can be reached at [email protected].
Dr. Shoshanah Findling is a Graduate Professor of Education and a licensed counselor. She can be reached at [email protected].
Vincent DiGaetano is a school principal and member of the New York Gang Investigators Association. He can be reached at [email protected].
If you enjoyed this article and want to receive more valuable industry content like this, click here to sign up for our FREE digital newsletters!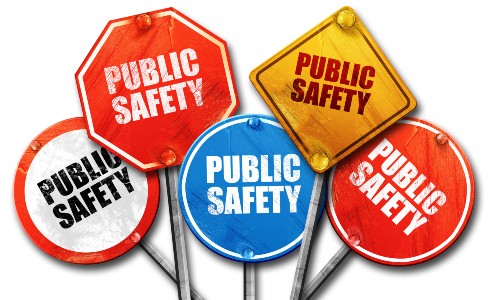 Leading in Turbulent Times: Effective Campus Public Safety Leadership for the 21st Century
This new webcast will discuss how campus public safety leaders can effectively incorporate Clery Act, Title IX, customer service, "helicopter" parents, emergency notification, town-gown relationships, brand management, Greek Life, student recruitment, faculty, and more into their roles and develop the necessary skills to successfully lead their departments. Register today to attend this free webcast!