Cleveland State Violated Student's Fourth Amendment Right, Judge Rules
To prevent cheating, the student was required to use a webcam to scan his bedroom before taking an online chemistry exam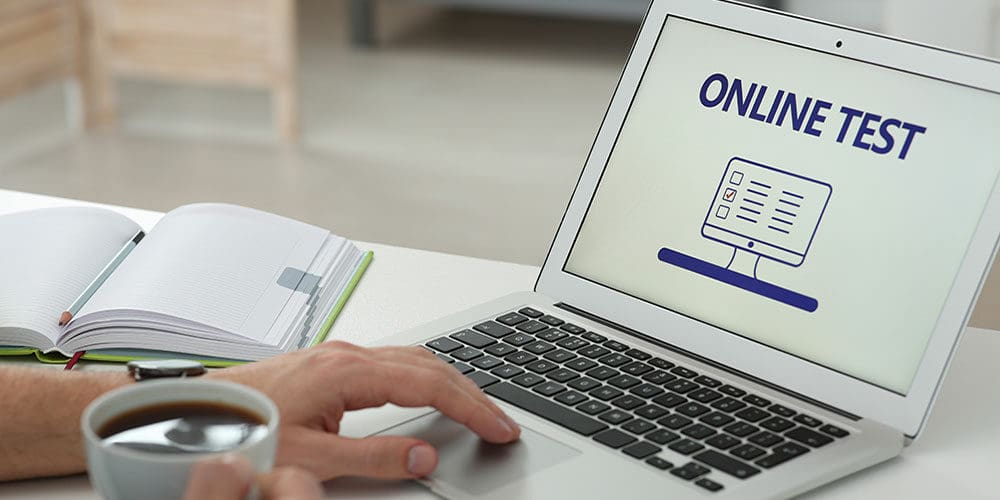 CLEVELAND, Ohio — A federal judge in Ohio ruled that Cleveland State University (CSU) violated a student's constitutional rights when it required him to show his bedroom before taking an online exam.
Aaron Ogletree filed a lawsuit against the school last year over a policy created to prevent cheating, reports Yahoo. Ogletree was made to use a webcam to scan his bedroom before taking a chemistry test. The room scans are visible to other students and are left to the discretion of professors, the lawsuit said. The scans are recorded and stored by a third-party vendor that oversees the tests.
Two hours before the exam, a test administrator told Ogletree he would need to submit to a webcam scan of his bedroom. He told the admin he had tax documents in his room that he didn't want seen, according to Cleveland.com. Ogletree said he obliged because he did not want to receive a failing grade.
The ruling appears to be the first of its kind to state the Fourth Amendment protects students from "unreasonable video searches of their homes" and will likely set a precedent for future cases, according to a press release from Matthew Besser, Ogletree's attorney.
"Freedom from government intrusion into our homes is the very core of what the Fourth Amendment protects. If there is any place where students have a reasonable expectation of privacy, it's in their homes," Besser said. "Room scans go where people otherwise would not, at least not without a warrant or an invitation."
U.S. District Judge J. Philip Calabrese said Ogletree's right to privacy "outweighs Cleveland State's interests in scanning his room." He ordered Besser and attorneys for CSU to meet to determine what the next step in the case will be. They are expected to issue a report before Sept. 13.
CSU attorneys argued room scans are an industrywide standard and are used to ensure "academic fairness and integrity."
"As directed by the Court, Cleveland State University's counsel will confer with Mr. Ogletree's counsel on appropriate next steps," said CSU spokesperson David Kielmeye. "Ensuring academic integrity is essential to our mission and will guide us as we move forward. While this matter remains in active litigation, we are unable to comment further."