BYU Says State's Decision to Decertify Campus Police Is Politically Motivated
In Feb. 2019, the Utah DPS issued a notice to decertify the campus police department following an internal investigation into an officer.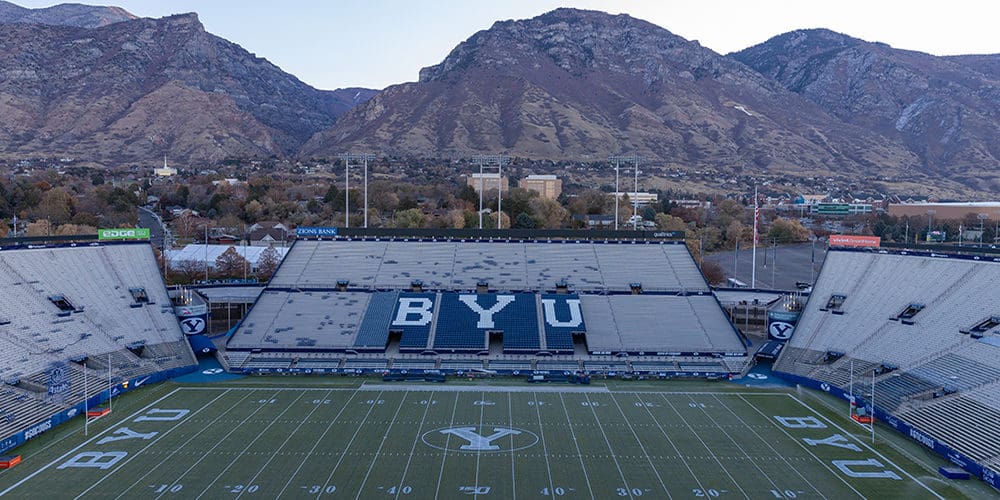 PROVO, Utah — Attorneys for Brigham Young University (BYU) are calling the state's decision to strip its police department of its certification a "politically motivated" move.
The lawyers fighting to prevent the state from decertifying the BYU Police Department say the state "has no lawful basis" to do so, reports KSL. However, the Utah Department of Public Safety (UDPS) argues that BYU police "repeatedly refused to be accountable to anyone or anything except BYU and engaged in a pattern of deception when confronted with its failures."
The private university's latest accusation is part of an ongoing debate over decertifying its police department. In Feb. 2019, Utah Commissioner of Public Safety Jess Anderson wrote in a letter that the school "failed to conduct an internal investigation into specific allegations of misconduct by a BYUPD officer and failed to report any findings found to be true to Peace Officer Standards and Training (POST) as required by state code."
It was previously reported that for two years, BYU police lieutenant Aaron Rhoades looked at private police reports created by Utah County law enforcement agencies and passed the information on to university officials, according to The Salt Lake Tribune. He shared documents with BYU's Dean of Students, the Title IX office and the Honor Code Office.
Rhoades' actions catapulted a criminal investigation. He allegedly stopped sharing information in June 2016 — the same time UDPS announced it would begin investigating the BYUPD.
The decertification was set to take effect Sept. 1, 2019, but the department has been allowed to continue operating as the school appeals the decision.
The latest filing comes after an administrative law judge said he is leaning toward ruling in favor of UDPS. Judge Richard Catten's ruling was in response to BYU's motion for summary judgment where the school asked him to throw out the case. Catten wrote that the "undisputed facts" don't support BYU's claims.
Although the lawyers did not provide evidence of how UDPS's decision to seek decertification was allegedly political, they referenced nonpublic depositions and said they'd bring evidence to the trial if the case goes that far, according to The Salt Lake Tribune.
"Legitimate questions must be asked about what is driving the effort by DPS to impose the most draconian and unprecedented sanction of decertification based on such thin and unreasonable grounds in denial of basic due process rights," wrote attorney Sam Straight. "If this case goes to trial, BYU will establish that the effort to decertify BYU police is and always has been pretextual and politically motivated."
In October, the school created a new security department to supplement its police force. The new department oversees security for on-campus buildings and parking. The security officers don't have arrest authority and aren't required to comply with open records laws.