Brigham Young University Police Department to Be Decertified by State
The university could be losing its police force because it failed to comply with a subpoena issued by the Dept. of Public Safety.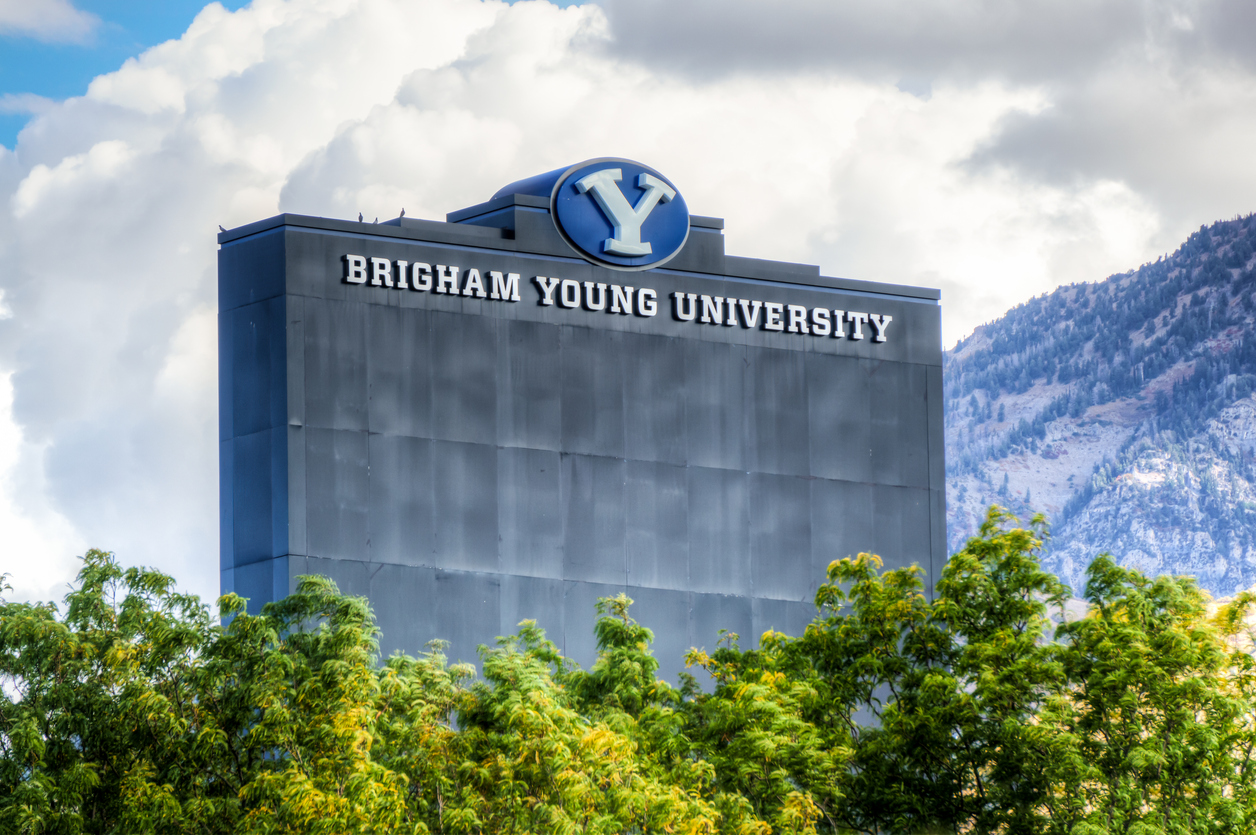 The Utah Department of Public Safety has issued a notice to decertify the Brigham Young University Police Department as a state-certified police force.
According to a letter written by Utah Commissioner of Public Safety, Jess Anderson, BYUPD "failed to conduct an internal investigation into specific allegations of misconduct by a BYUPD officer and failed to report any findings found to be true to Peace Officer Standards and Training (POST) as required by state code."
It was reported that for two years, BYU police lieutenant Aaron Rhoades looked at private police reports created by Utah County law enforcement agencies and passed the information on to university officials, according to the Salt Lake Tribune. He shared documents with BYU's Dean of Students, the Title IX office and the Honor Code Office.
Rhoades' actions catapulted a criminal investigation. He allegedly stopped sharing information in June 2016 — the same time the Department of Public Safety had announced it would begin investigating the BYUPD.
Anderson also stated that BYUPD failed to comply with a subpoena issued by POST investigations regarding allegations of the misconduct of an officer, reports the Daily Herald.
The DPS sent a letter to BYU informing it that decertification was being considered if records and personnel and electronic data were not handed over for an investigation by Feb. 22.
"It is important to our Department that all law enforcement agencies and officers in Utah are held to the highest standard. We expect transparency and accountability by all who serve the public. We will give proper respect to the decertification process while maintaining the public safety of the communities involved," public affairs director Marissa Cote wrote in a statement.
As for the university, officials believe the decision to decertify its police force is "confounding" and it disagrees with the reasoning behind it.
"BYU believes that University Police met all applicable criteria and is surprised that the commissioner is issuing a letter on these technical grounds," read a statement from the school.
The university plans to file a responsive plead to demonstrate in a hearing how BYUPD has been compliant.
University police will continue to be certified as a law enforcement agency until at least Sept. 1 to allow BYU to "identify and contract with a local agency or agencies for law enforcement services on the BYU campus after decertification," according to a letter from the DPS.
A Senate committee also approved a bill which would require law enforcement agencies of private institutions of higher education to be subject to public records requests. The law was passed unanimously through a legislative committee on Tuesday.
Utah Senator Curt Bramble says passing the law has nothing to do with whether or not  BYUPD keeps its state certification.
BYU is the only private institution of higher education in Utah that has a law enforcement agency.