Award Winning Turnarounds
Both recipients of the 2007 Campus Safety Director of the Year Awards knew it was time to give their departments a fresh start. From changing their agencies' images to implementing new technology – and everything in between – Bonnie Michelman of Massachusetts General Hospital and David Rivero of the University of Miami had what it takes to put their agencies back on track.
From all appearances, CS Director of the Year Award winners David Rivero, who is chief of police at the University of Miami, and Bonnie Michelman, who is director of police, security and outside services at Massachusetts General (MGH), couldn't be more different. Rivero is a relative newcomer to the campus safety community, having held his current position only since 2006. Previously, he served 26 years with the City of Miami (Fla.) Police Department.
Michelman, on the other hand, has been employed with MGH since 1991, served as presidents of two high-profile associations and is an instructor at Northeastern University's College of Criminal Justice in the graduate and undergraduate programs.
So just what do these individuals have in common anyway? The answer: They both were able to recognize upon their arrival to their new campuses that their security/police departments needed to change. Rivero and Michelman turned around agencies that required not only image transformations, but mentality, morale and operations makeovers as well.
Through various initiatives — be they pay increases, better training, mentoring, involvement in construction planning or an expansion of their community policing programs — Michelman and Rivero were able to transform their departments so they are much more effective with and respected by the campus constituents they serve.
---
Upholding a Tradition of Excellence
Congratulations to Massachusetts General Hospital Director of Police Bonnie Michelman, recipient of the 2007 Campus Safety Director of the Year/Healthcare award. An impressive reduction in crime, increase in department presence and smart cost saving measures make her and her staff winners. Here's how her agency keeps this highly respected New England institution protected.
When one thinks of a large, well-established American medical facility, there is probably no better example than Massachusetts General Hospital (MGH) in Boston, with its more than 7 million square feet of campus and satellite buildings, 898 beds, 23,000 employees and $463 million annual research budget. Founded in 1811, this teaching hospital and research facility is the largest and oldest general hospital in New England and the third oldest in the nation.
With such a legacy to maintain, it is only appropriate that its Director of Police, Security and Outside Services Bonnie Michelman have an equally impressive list of achievements, be it as former president of ASIS or former president of the International Association for Healthcare Security and Safety (IAHSS).
And now she can add another feather to her cap: winner of the 2007 Campus Safety Director of the Year/Healthcare award. Her being designated the winner, however, had little to do with her resume. Instead, it had everything to do the concrete steps she and her department have taken to grow her agency and improve its relationship with other MGH stakeholders.
When Michelman started with the hospital in 1991, her department had a less than stellar reputation with little understanding or acceptance of MGH's core mission. In her tenure, her agency has expanded to include more than 300 employees, 9,000 access control points and an impressive functional breadth and value. She is also the security coordinator/consultant for Partners Healthcare, which is the parent company of MGH. Partners Healthcare is comprised of eight hospitals, as well as hundreds of physicians' practices.
All of this work has resulted in a decrease in incidents and increase in department visibility that have lead to greater peace of mind at MGH, despite challenges stemming from rising crime and other trends in society.
3 Units Tackle Different Aspects of MGH Security
The police and security division, which Michelman leads, has three separate units: operations, security systems and technology, and special investigations. Each plays an integral part in maintaining safety and security on campus that have led to some impressive declines in the number of incidents.
The operations unit, for example has increased its bike patrol officer unit by 14 officers, extending patrol areas and department visibility by 133 percent in 2007. This expansion helped MGH's community policing program reduce crime by 20 percent and calls by 25 percent. It also led to at least a 10 percent decrease in graffiti and vandalism.
"I actually think the drop in crime was larger," says Michelman. "People now know us and our services, so they report things more than before. The 20 percent decrease I think would be more if we had captured prior to this everything that had been happening. [Although the rate of crime here has traditionally been low,] people have said to us 'I didn't bother reporting it because I didn't think anything could be done.'"
The members of the special investigation unit are no slouches either. This unit is responsible for risk assessments, court escorts, domestic violence services, workplace violence services and liaison work with local and state partners.
The fact that the number of incidents reported went up when the unit was first created could have been misconstrued as a bad thing by hospital management. According to Michelman, however, it was an indication that her department was on the right track. "What we found is the reports we got for any kind of incidents around threats, harassment or stalking, or workplace conflict went up from about two per month [before the implementation of the special investigation unit] to about 18 a week," she says. "That was very gratifying to feel like people were finally coming forward to tell us what was going on."
To help MGH administrators understand and prepare for the increase in reporting (which would lead to a decrease in crime), Michelman conducted some focus groups and surveys. This helped her determine what solutions needed to be implemented.
Michelman Involved in Construction Planning
A significant amount of systems and technology has also been added recently. More than 80 projects have been completed, leading to a 10 percent increase in the size of the security system. The infant protection system was upgraded, and a new card access was installed, replacing the antiquated control key system.
Additionally, a new dispatch center was recently built that monitors all of the camera feeds, access control and other systems. This led to false intrusion alarms decreasing by 41 percent and false elevator alarms decreasing by at least 25 percent.
To implement all of this technology and other safety and security measures, however, it is important for police/security departments to participate in the construction planning process. This is particularly true in Michelman's case because MGH is undergoing a monumental construction project that will redesign the hospital's emergency department, erect an underground ambulance area and add much needed space. She and her staff focus on security design long before construction ever begins.
"We look at what the building is going to be, and then when it is being built, we get involved with how to best minimize the disruption of the construction itself," says Michelman. "It's all of that, including designing the systems, practices, disaster plans, evacuation plans, security labor needs and procedures, and protocols."
For other campus police chiefs and security directors looking to get more involved in the construction planning process, she recommends they talk to decision makers in the planning and real estate departments. "Let those people know the kind of value [your department] brings to the table," Michelman adds. "By having [police and security] involved, they will likely minimize a lot of vulnerabilities and costs. You have to be vocal, show your opinion and give some very tangible, helpful hints in terms of the
plans being worked on."
Another advantage of being involved in construction, remodels or renovations is that their budgets can often be applied to safety and security. "For departments that have a specific need, we try to show them the value of designing and installing a security system, having us do it, but getting them to pay for it," she says. "If they can't or won't, we try to figure out ways to partner with them."
Michelman is a big believer in technology and has done much to partner with other campus stakeholders to make it happen. A new elevator entrapment system and streaming video via wireless applications are just two examples of technology either currently being tested or installed at MGH.
Want Success? Hire, Train the Right People
Of course, new technology and construction planning is all well and good, but if a campus doesn't have the police and security staff it needs, things can go wrong very quickly. Fortunately for Michelman, her department's turnover rate is about 6 percent per year, and the department hires less than 5 percent of its job applicants. Her secret? In addition to competitive pay and an excellent benefits package, MGH has a caring management team, and good initial and ongoing training.
"That keeps people motivated and allows them to explore their different interests," she says. "We just have a good diversity of functions so that people feel they can get their teeth into different kinds of investigations."
Another factor in Michelman's favor is her mentoring ability. According to one of her subordinates, Jennifer Goba who is the day and communications manager for the department, Michelman has provided Goba with the best mentoring she has ever received. "Bonnie could see my strengths when I could not and guided me into a direction that I would never have thought to pursue," says Goba. "I started as an investigator, and when I lost some interest in investigations, she encouraged me to look into the operations division as a supervisor. Bonnie takes the time to not only know each of her employees (over 300) but to recognize their strengths and weaknesses, and guides each of us to become more and to keep developing ourselves."
Some of the training required of new department staff includes fire safety, OJT performance training, basic security officer training, reserve/intermittent academy, firearms safety training, CPR/AED, patient abuse and neglect training, management of aggressive behavior, state police in service, HIPAA compliance, general liability review and criminal law updates. These courses, along with specialized training, also affects the hospital staff as a whole and helps the department achieve cost savings. Indeed, $71,000 was recently saved when Michelman's in-house staff provided training to 150 employees.
Community Policing Keeps All Staff in the Loop
Additionally, the community policing model has worked quite well for MGH. For example officers provide security training to nurses in the form of drills and penetration audits.
"We initially identified areas of concern, such as the infant floors, emergency room and surgical floors," she says. "We partnered with the staff in those areas so that we almost became an ex officio member of their staff. We would go to their staff meetings and work with them so people got very comfortable with who we were. This enabled us to really educate them." This approach also helped personalize the department's message.
In fact, hospital employees are so comfortable with Michelman's staff that there are times when her department struggles with over-commitment issues. "We now have some issues with trying to figure out how to stay within the resources we have and really do the things we need to do. We're functionally, very wide, yet we try to deliver excellent service as often as we can," she says.
Balanced Approach Works Best for MGH
Despite these challenges, Michelman strives to achieve the appropriate balance. This involves a professional, educated staff, and state-of-the-art, well designed security systems and technology that are cutting edge but not over engineered.
"The third aspect of my balance is usually good policies and procedures that make sense and that people can live with," she adds. "The fourth is solid security education and awareness programs. The latter two don't usually cost much money, but they are critically important for an organization to have good loss prevention, risk management and asset protection programs."
By applying this philosophy, Michelman has developed a department that is energized by professionalism and the awareness that its staff is being acknowledged by other hospital personnel for their contributions. Michelman says, "When people stop me in the hall or send me an E-mail or note or phone call, and say 'I just want to tell you what your department did and what a difference that made,' that is the reason why I've stayed for this long."
---
The Michelman File
Name: Bonnie S. Michelman, CPP, CHPA
Title: Director of Police, Security and Outside Services
Campus: Massachusetts General Hospital (MGH) is located in Boston, Mass., and is a 1,100-bed healthcare facility that has 5 million square feet of space, 30 buildings on campus and more than 200 offsite facilities. Approximately 60,000-70,000 patients, visitors and others pass through the campus each day. MGH also has a large research component and receives a significant amount of funding from the National Institutes of Health.
Department: 75 sworn officers, 75 nonsworn officers and 150 other staff
Experience: More than 25 years experience in private security management; past president of both ASIS-International and the International Association for Healthcare Security and Safety; obtained her BA in government and sociology from Clark University, her MS in criminal justice from Northeastern University and her MBA from Bentley College.
Robin Hattersley Gray is executive editor of Campus Safety. She can be reached at [email protected].
---
A Change Did U.M. Good
Congratulations to The University of Miami Chief of Police David Rivero, winner of the second annual Campus Safety Director of the Year/Education award. After serving one year on the UMPD force, Rivero has completely changed the way faculty and students look at his team. Read more to see how he did it.
Reinventing an image is never an easy task. Once people become accustomed to a particular way of doing things, it becomes difficult to break the habit. However, great leaders realize that without change, there can never be growth and remaining stagnant can bring about huge amounts of error. Great leaders also recognize that everything is a learning experience, and nothing could be truer for campus safety directors and officers since the April 16, 2007 shooting at Virginia Tech.
One person in particular, Chief of Police David Rivero at the University of Miami (UM), is certainly an agent of change. Having served 26 years with the Miami Police Department, Chief Rivero, hired in October 2006, entered the UM campus with the goal of revamping the image of the campus safety department so faculty, students and staff knew who to turn to in a time of crisis. Although he knew change would not be easy, he still set out to implement new programs. These initiatives would help decrease crime, bridge the gap between students and campus police, cut back on spending and, most importantly, prepare campus safety personnel on what to do should a devastating tragedy occur.
Changing the Public Safety Image Takes Work
According to Chief Rivero, whe
n he first stepped onto the UM campus, it was difficult to distinguish between safety officials and the guards who watch over the buildings on campus. "When I first got here," Rivero says, "the public safety image of the department didn't command the respect I thought we deserved from the students, faculty and employees."
Having worked with the Miami Police Department, Rivero realized that the campus safety officials at UM were not simply "public safety." They were indeed a police department, as each officer is allowed to carry weapons and arrest offenders. In order to make the transition from "public safety," Rivero changed the department's name to "police." He then redesigned the look of the badges, business cards and Web page.
Rivero says the makeover of the department was an extremely difficult task, adding that the transformation took at least a year to complete. A big change, he says, was getting his senior staff to wear uniforms, which they had rarely worn before. "I wanted all of our cops to be in uniform, to be visible," he explains. Additionally, he changed the appearance of the police officers' vehicles because he believed they resembled the security guards' cars, making it difficult for the UM community to tell the difference between the two departments.
Reviewing History of Crime Saves Money
Budgeting is extremely important to all security departments; after all, finding funds to keep a program operating effectively is complex, to say the least. For his part, Rivero noticed that an excess amount of money was being spent deploying officers to areas where security was not a necessity. With a $5 million budget, the UMPD had a strong need for a patrol lieutenant; however, funds would not allow for new hiring. To save money, Rivero and his team conducted an in depth analysis based on how each security guard was positioned around the campus using crime maps.
The data revealed that guards were placed in areas where there was not a high crime rate. To fix the problem, Rivero assigned the guards shifts that work in accordance to the police officers' schedules. Rather than the guards being situated in only one spot, they now have the freedom to move around to areas where there is a need for patrol. By doing this, Rivero was able to save more than $200,000 of the department's budget, which allows for a new lieutenant to be hired.
Adopt-A-Cop Evolves Into CRO Program
Reviewing information from the crime maps also helped Rivero to expand on programs and services the department offers to the university. One such program is the Canes Resource Officer (CRO) program, formerly known as Adopt-A-Cop.
According to the chief, Adopt-A-Cop was strictly limited to the dormitories, where four officers worked with residential advisors and students discussing crime. However, there were still offenses being committed in other areas around campus that were not being accounted for. "I wanted the [officers] to look at crime fighting from a holistic perspective. Instead of talking to [students] about fighting crime, I wanted to look at the environment to see what was causing crime in those areas."
Rivero and his team spent more than 100 hours researching, reviewing, drafting and planning until the CRO program was born. The new program now involves five officers who focus on all sections on campus, including dormitories, organizations and departments. Moreover, the officers are responsible for conducting security surveys, developing crime watch organizations, investigating crimes and solving problems in areas that are prone to criminal activity.
"Theft Stings" Educate Students About Burglary
The UMPD has also become more proactive in regards to stopping theft on the campus. Each month, 50-80 percent of campus crimes include theft of unsecured and unattended property. For students who leave their personal belongings unattended, the police unit has developed creative ways to educate students on crime prevention. If an officer sees a valuable item on the seat of someone's vehicle, the officer writes a "ticket" and places it on the windshield.
"When the individual comes to his car, he thinks 'Oh, I got a parking ticket,'" Rivero explains. "When he reads it, he sees that it is not a parking ticket, but the cops saying not to leave items visible because it will get stolen."
Additionally, the department distributes free Lojacks for laptop computers to help officers locate the item in the event that it is stolen. Education being an important issue for the chief, he requires all students who want to receive the lojack to write an essay on crime prevention in order to obtain it.
The department conducts a similar program to reduce bicycle theft. Partnered with OnGuard/Todson Bicycle Lock Manufacturer, UMPD offers free bicycle locks to students who register their bicycles with the department. Officers write down the bicycle's serial number and obtain information of the student. By doing this, the UMPD has data on the student to help track down the bicycle by chance it gets stolen.
Crime Prevention Coordinator John Pepper says, "Through his new approach to operations, patrol scripts, crime prevention programming and community outreach efforts, [Rivero] has changed the way our students, faculty and staff view the police department and campus safety in general."
Department Maintains Officer Morale with Privileges
Keeping officers motivated is one of the many goals Rivero has set out to accomplish. According to UM President Donna Shalala, he has succeeded by "implementing an employee/officer of the month/year award system, an official commendation system, step longevity salary increases, doubling the department's contribution to officer retirement accounts and providing specialized training of interest to officers."
Rivero improves officer morale and motivates staff by giving officers more duties and obtaining 10 Segways and other vehicles. The vehicles also help the department to become closer to the campus community.
With the UMPD being a small department, Rivero says he looks for new ways to keep officers excited about their jobs. "The officers get bored just on patrol all the time." He therefore designates members of his team to certain areas, such as narcotics, to coordinate activities with other departments.
Probably the most significant initiative Rivero did to boost morale amongst his staff was the increase in pay and retirement contribution. "When I got here, the officers were very, very underpaid," reveals Rivero. "One of the first things I did when I got here was work on a package of better pay and better pension." The chief was able to double the retirement contribution per sworn officer from $600 to $1,200 per month. He also introduced step raises and longevity incentives.
Officers now receive step raises of five percent per year for the first five years of employment and two percent per year for six-10 years of employment. Sworn officers who have been employed for five, 10 and 15 years with the UMPD receive longevity increases. Rivero also increased by approximately 25 percent the salaries of civilian employees, such as dispatchers and security supervisors. As a result, more officers are staying with the department, reducing the turnover rate from 15 percent from two years ago to five percent.
Department Bridges the Gap Between Students and Officers
Rivero also noticed a lack of connection between officers and students; something he believed was an issue. He began taking action and forming bonds with students by meeting with the student groups on campus. Rivero says he made a great connection with student body president, prompting the UMPD to organize student task groups. The students now feel that officers are more approachable simply because the department has
become more visible.
Rivero and the UMPD work closely with the Canes Emergency Response Team (CERT) Program, a group of students trained to assist if there is a hurricane or natural disaster. Through this joint effort, members of CERT and the UMPD meet and regularly participate in drills and trainings together, as well as discuss disaster planning policies and procedures.
The chief adds that working with the students has been his biggest joy as police chief. "Whatever little bit I can do to help students survive life, that's my contribution. Twenty-six years with the city of Miami, and I can really say that I have seen it all. If I can just help one kid survive life, then I've done my job."
---
The Rivero File
Name: David Rivero
Title: Chief of Police
Campus: The University of Miami (UM), founded in 1925 in Coral Gables, Fla., is comprised of 230 acres at the main campus. It has more than 15,400 undergraduate and graduate students, and more than 10,000 faculty and staff.
Department: UM's Police Department (UMPD) consists of 25 sworn officers, 10 civilians and 40 uniformed security guards.
Experience: Rivero has 26 years of law enforcement experience with the City of Miami Police Department, and he has been employed at UM since Oct. 2006. Rivero received an undergraduate degree in Professional Studies from Barry University.
Other Interesting Facts: Rivero is a member of the International Association of Campus Law Enforcement Administrators (IACLEA), the Florida Association of Chiefs of Police, ASIS, Atlantic Coast Conference Chiefs of Police Association, Police Executive Research Forum (PERF) and the Miami Dade County Association of Chiefs of Police. He is currently working on his Master's in Public Administration at UM. In his spare time, Rivero is the head coach for YMCA baseball teams for children ages eight to 10-years-old.
Ashley Willis is the assistant editor for Campus Safety magazine. She can be reached at [email protected].
---
Participate in the CS 2008 Director of the Year Award Program
Hospital, school and university police chiefs and directors of public safety are encouraged to submit their nominations for the 2008
Campus Safety
Director of the Year award. The program recognizes campus security professionals who go above and beyond the call of duty, demonstrating outstanding leadership skills, ingenuity, selflessness and overall achievement.
For an entry form, along with the revised judging criteria, please click here. All entries must be postmarked by Nov. 1.
To subscribe to the unabridged print version of Campus Safety magazine, click here.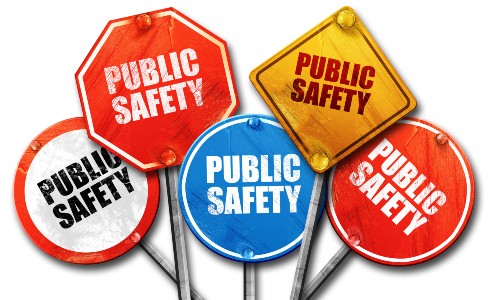 Leading in Turbulent Times: Effective Campus Public Safety Leadership for the 21st Century
This new webcast will discuss how campus public safety leaders can effectively incorporate Clery Act, Title IX, customer service, "helicopter" parents, emergency notification, town-gown relationships, brand management, Greek Life, student recruitment, faculty, and more into their roles and develop the necessary skills to successfully lead their departments. Register today to attend this free webcast!