Abducted Ohio State Student, Suspect Killed in Police Pursuit
A female student was held at gunpoint and forced into a vehicle by the father of her child on Ohio State's Mansfield campus.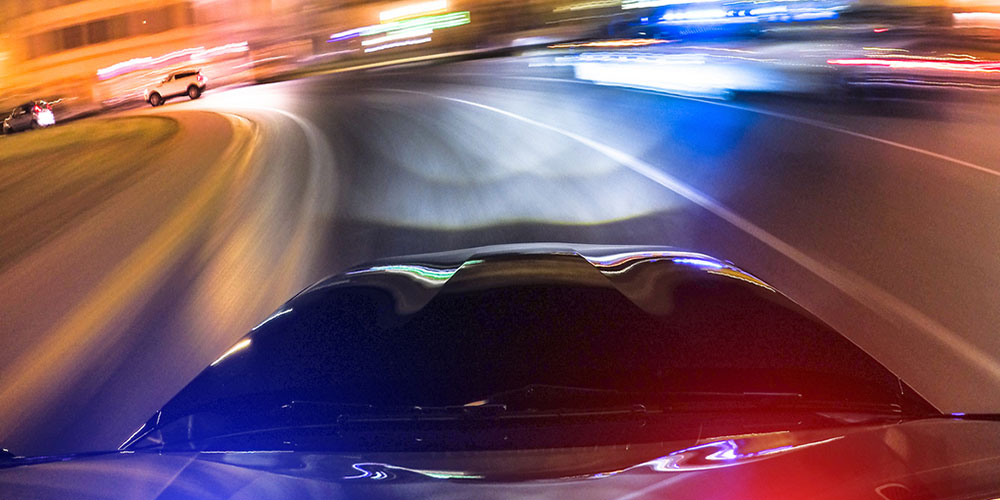 An Ohio State University student who was abducted at gunpoint was shot and killed when police tried to apprehend her alleged abductor following a high-speed chase.
Twenty-year-old student Skylar Williams was on Ohio State's Mansfield campus at approximately 11:45 a.m. Monday when a witness says a man approached her with a handgun, forced her into a car and fled, reports Yahoo.com.
"Someone just kidnapped a girl on campus with a gun," the witness frantically told a 911 dispatcher.
Police say the suspect, identified as 24-year-old Ty'rell Pounds, later abandoned the vehicle and stole another at gunpoint.
Around 3:30 p.m., another witness called Kentucky State Police to report a woman being forced into a vehicle at a gas station in Gallatin County. The caller said the woman could be heard asking for help.
State troopers pursued the vehicle on Interstate 71 where it exited the interstate at Highway 329 and stopped on the ramp, according to Fox News.
A trooper then heard gunfire from the vehicle and returned fire. Williams was struck by at least one round, although it was not immediately clear who fired the fatal shot.
Williams was taken to the University of Louisville Hospital where she was pronounced dead. Pounds was pronounced dead at the scene.
Williams, who has a child with Pounds, had previously filed police reports against him.
On Jan. 3, Williams filed a police report claiming Pounds pulled up behind her at a gas station. She ran inside the business and called the police, stating she had a protection order against him.
On Jan. 18, she filed another police report claiming she was sexually assaulted by Pounds in September.
Pounds' roommate also told police the former couple was going through a custody dispute.
A post from Pounds' Facebook page suggested an intent to harm himself and Williams.
"Your mother kept me away from you and I was fighting for you through the court system," read part of the post. "Your mother kept teasing and I got overwhelmed, I'm so sorry you have to grow up without us baby!! But we'll be watching you trust me!!!"
The investigation is being led by the Kentucky State Police Critical Incident Response Team with assistance from the Oldham County Police Department, Oldham County Sheriff's Office, Oldham County EMS and the Gallatin County Sheriff's Office.
The university said counseling is available to members of the Mansfield campus.