$23M UC Berkeley Lawsuit for Riot at Yiannopoulos Event Thrown Out
The lawsuit was filed by a Milo Yiannopoulos supporter who claimed UC Berkeley violated her First Amendment Rights as well as other complaints.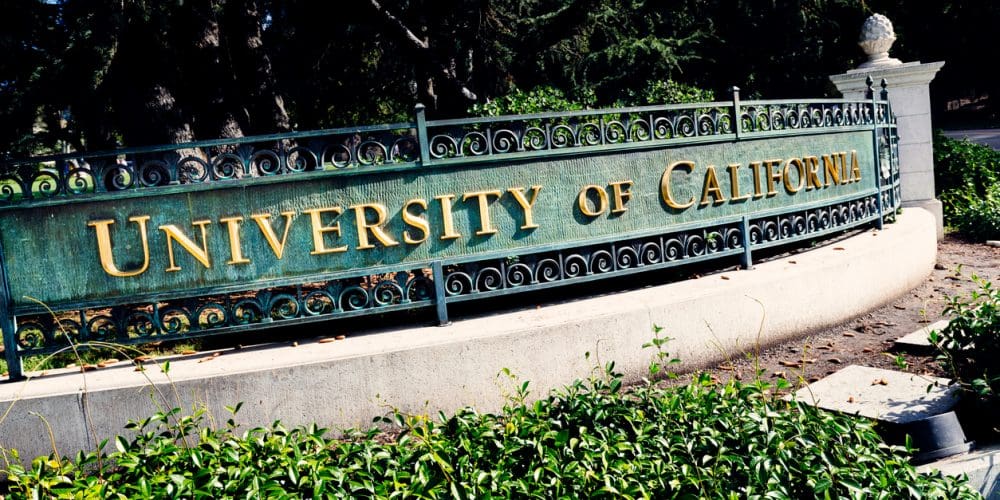 A federal judge on Sept. 14 dismissed nearly all charges in a $23 million lawsuit filed by a woman who was pepper-sprayed by counter-protesters during a Milo Yiannopoulos event. The rally was canceled due to protests.
Kiara Robles, an Oakland, Calif., resident, sued the University of California Berkeley (UC Berkeley), the city of Berkeley, college officials and other individuals who attended the riot, reports Courthouse News.
A 23-page ruling was released by U.S. District Judge Claudia Wilken, who dismissed the majority of Robles' claims.
On Feb. 1, 2017, Robles had planned on attending an event hosted by political commentator Milo Yiannopoulos at UC Berkeley.
Around 1,500 protesters showed up to the event as well. Most were associated with the group In the Name of Humanity, We Refuse to Accept a Fascist America (ANTIFA).
Robles accused the group of using violence to disrupt the Yiannopoulos event. She says that while being interviewed by a news station, protesters surrounded her and screamed that she was fascist.
According to the court file, Robles failed to provide proof that ANTIFA has been served with the lawsuit; therefore the charges against them were disregarded.
Robles accused the city of Berkeley of not providing police protection for her while the violence broke out. She said that "nearly 100 campus police and SWAT members waited in the Student Union building, within eyesight of the violence happening outside, watching the protesters become more belligerent and dangerous."
Wilken, however, found that Robles failed to prove the city had a policy to withhold or selectively provide police at events on campus. The claims were dropped.
The riot cost the college around $100,000 in damages, reports Fox News.
Robles made six claims against UC Berkeley and school officials:
Violation of her First Amendment rights due to the lack of police protection.
Violation of equal protection (Fourteenth Amendment) due to her gender and sexual orientation (Robles identifies as gay)
Negligence
Gross negligence
Intentional infliction of emotional distress
Violation of California's Bane Act, which forbids interference by force or threat of violence of one's federal or state constitutional or statutory rights.
The defendants contested all six claims and all were dismissed by Judge Wilken.
She ruled that "the First Amendment does not require the Individual Defendants to protect Robles against the actions of others," and that there was "no affirmative acts by the Individual Defendants that deterred her speech or imposed a serious burden upon her ability to associate."
The claim of Fourteenth Amendment violations was thrown out because Robles did not bring forward any proof that the defendants would have known she was a gay woman.
Judge Wilken ruled that school officials could not be sued for claims for negligence, gross negligence or intentional infliction of emotional distress because they were based on "discretionary acts" of deciding how to manage safety on campus.
Additionally, the judge deemed the University of California an "arm of the state," so it's immune from civil rights claims under the Eleventh Amendment.
Robles specifically called out alleged ANTIFA member Raha Mirabdal in her suit, claiming he used flashlights to blind her and others.
Robles claimed that during the incident she was struck with flagpoles, sprayed with pepper spray and bear mace and acquired injuries to her face and body.
The judge granted Robles twenty-one days to file an amended complaint against Mirabdal.