4 Reasons Your Access Control Solutions Should Be Wireless
Did you know college residence halls and academic buildings are among the top adopters of wireless access control solutions?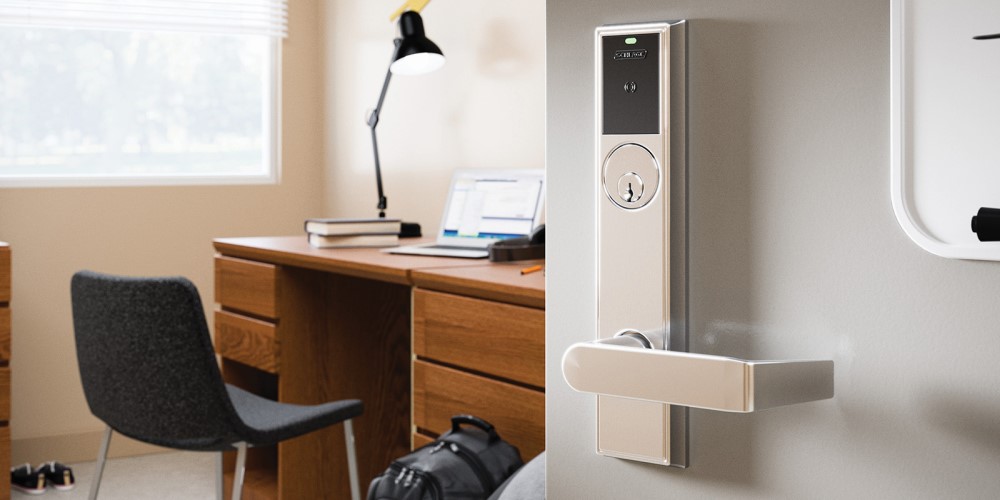 4. Sustaining Hardware
Each connected opening is a living, dynamic access point in the ecosystem that requires sustaining management. Your campus delivers value in supporting and growing these environments. So you should embrace the fact that firmware changes and cybersecurity are constantly evolving.
It's not just updating IT routers and servers. You've got to be thinking about how to sustain the IT door hardware as well. The idea that these connected openings are constantly living nodes on the network could be daunting at first.
In the past, you've had mechanical hardware, and now you've added 10 electronic locks with service contracts. But this is positive. You're getting information about what's going on at that point of access that enables you to make more informed decisions on how your assets are deployed and managed.
Information from those nodes provides you with the "who, what, when and where" that you wouldn't have otherwise.
Consider a Trial Run for Your Campus
Wireless access control allows for a trial experience in an economical way. It's noninvasive so there's no need to compromise a door or make a huge financial investment.
Many integrators will offer a trial, or try-me program, to show how seamless the adoption of wireless access control can be. Putting a wireless lock on a storage closet, or another noninvasive area, could be a good place to start. It is a secure way to control access to that opening and introduces the end-user to the convenience of access control.
There's no need to worry about a mechanical key being passed around.
Instead, everything is controlled through electronic credentials. If the goal is to introduce convenience, the lock can even initially be implemented as an offline electronic lock. Integrators often consider manually loading existing credentials into the device so the end-users can experience the simplicity of accessing the door with one key that's electronic versus mechanical.
To emphasize improving operational efficiencies, integrators may also connect the lock to your facility's physical access control system. This can help with key management, especially in facilities that need greater control due to high turnover.
Wireless Access Key to Keyless Efficiency
A language center in New York that was experiencing an issue with high key turnover serves as an example of a facility that found success in switching to wireless access control.
The facility operates similar to a university, with students staying in residence halls on campus. But it lacks the routine schedule of a traditional school.
Depending on their chosen courses, students may only be with the school for a few weeks at a time. Having students arrive and depart on a weekly basis made it difficult to recoup all of the mechanical keys. The school was turning over more than 100 keys a week, which was a cost burden and headache for the staff.
To overcome these challenges, the campus upgraded its mechanical doors in the residence halls to wireless locks with electronic credentials and adopted a one-card solution across campus. The school reported that the transition significantly improved efficiency and security.
---
Brad Aikin is Channel Business Leader, Integrators, for Allegion.
This article originally ran in Campus Safety's sister publication, Security Sales & Integration. It has been edited to better fit our audience's needs.