White House Unveils Gun and School Safety Proposals
The proposals primarily focus on hardening school security, improving background checks for gun buyers and overhauling the mental health system.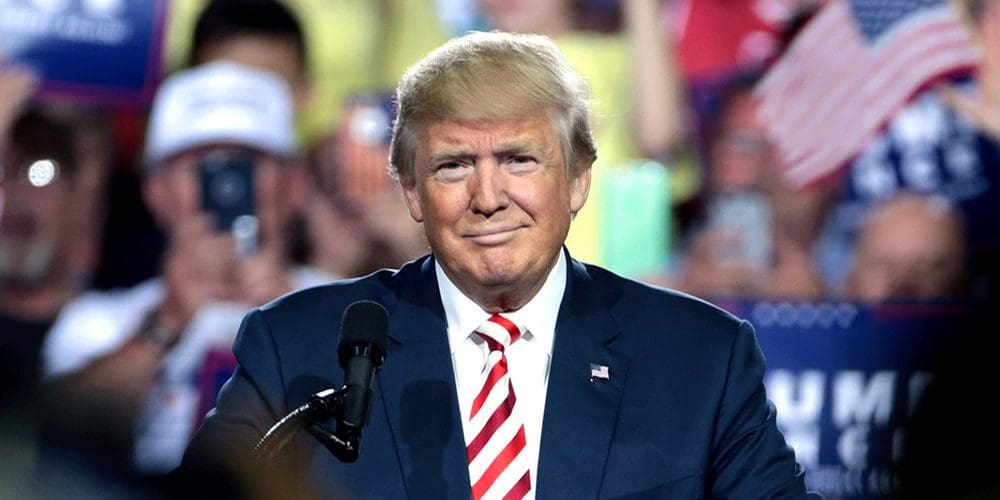 The Trump administration revealed several gun and school safety proposals and endorsements on Sunday night, focusing mainly on school security, improved background checks for gun buyers and an overhaul of current mental health programs.
One proposal includes a plan to establish a commission chaired by Education Secretary Betsy DeVos that would recommend policy and funding proposals to prevent school violence, including possible age restrictions on purchasing certain firearms, according to KY3. The commission says it will report its findings within one year.
"Today we are announcing meaningful actions, steps that can be taken right away to help protect students," DeVos said Sunday. "Far too often the focus has been only on the most contentious fights — the things that have divided people and sent them into their entrenched corners. But the plan that we're going to advance and talk about is a pragmatic plan to dramatically increase school safety and to take steps to do so right away."
Improved School Security
In an effort to harden school security, officials announced that the administration will direct the Department of Justice to partner with willing states to provide qualified school personnel with "rigorous" firearms training.
"The DOJ will provide assistance to states to help them partner with state and local law enforcement to provide appropriate firearms training, and other training with appropriate school personnel," a senior official said. "Those are capable of happening today."
The administration also plans to support the transition of military veterans and retired law enforcement officers into careers in education and the STOP School Violence Act, which would provide grants to states to develop an anti-school violence plan.
Federal agencies, including the Department of Homeland Security, will also partner with state and local governments to create a public awareness campaign for school safety modeled after the department's "see something, say something" anti-terrorism campaign.
Stronger Background Checks, Improved Mental Health Systems
The administration is also set to formally endorse the FIX NICS Bill, which calls for making improvements to the background check system, reports ABC News. The bill would hold federal agencies accountable if they fail to upload records into the system.
An overhaul of mental health programs was also proposed by Trump, including programs which help identify and treat those who may be a threat to themselves or others. States are also being called on to pass "extreme risk protection orders", which would allow law enforcement officers to take firearms, with approval from the court, from individuals deemed a threat and temporarily prevents them from buying new firearms. The measure was adopted by Florida this week amid other broad changes.
Additionally, the proposal calls for increased integration of mental health, primary care and family services, as well as support for programs that utilize court-ordered treatment.
A review of the statutory and regulatory privacy protections will also determine if any changes are needed to improve coordination between mental health and other healthcare professionals, school officials and law enforcement.
One response to "White House Unveils Gun and School Safety Proposals"