Video: Maryland Principal on Leave After Altercation with Student
A cell phone video posted on social media shows Charles Herbert Flowers High School principal Gorman Brown in a scuffle with a male student.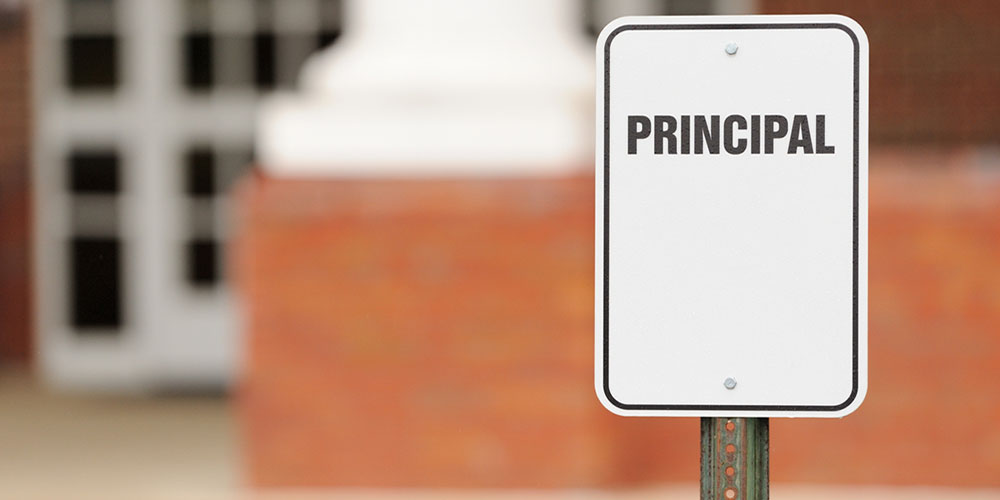 The principal of a Springdale, Md., high school has been placed on leave after an altercation with a student was caught on video.
The 12-second cell phone video, posted on social media and obtained by WJLA, shows Charles Herbert Flowers High School principal Gorman Brown and a male student swinging at each other during a scuffle.
The Feb. 6 incident reportedly unfolded after the student was kicked out of class for being disruptive, reports Newsweek. Brown was asked to locate the student and found him in the hallway.
The student was eventually pepper sprayed by the school resource officer after hitting Brown several times, according to Prince George's County Police.
The student was taken into custody and brought to the nurse's office to wash his face. He refused further medical treatment and was later released from police custody.
Video Credit: WJLA
While a caption written on the social media post claims Brown swung at the student first, Police Chief Hank Stawinski says Brown was swiping the student's hand away and the video captured the end of a nearly two-hour string of interactions.
The student has been charged with assault and an investigation is underway to determine whether additional charges will be filed against any of the parties, Stawinski added.
School system spokeswoman Raven Hill says school officials are also conducting their own investigation into the incident.
"The safety of our students and staff members is our top priority," read a letter sent home to parents Wednesday. "Safe learning environments are our collective responsibility. Today's incident is not in line with our school mission and values. Please discuss with your child acceptable behaviors that support a positive school culture."
Parent Elana Anderson says the responsibility needs to be put on educators.
"If you choose to become a teacher, then that is what you're taking on," she said. "I don't know if that is extreme. It's part of the job you agreed to do."
Brown is also currently a plaintiff in a lawsuit against the school district over an allegedly hidden surveillance camera found in his office.
The lawsuit, which was filed in September by Brown and two other employees, claims the camera violated their constitutional right "to be free from government intrusion and invasion" into their "private and personal space."
The district hasn't commented on the lawsuit.