Weapons Found in Bedroom of Student Who Made School Shooting Threat
A classmate recorded the suspect making the threat against four students and a relative at Uniontown Area High School in Pennsylvania.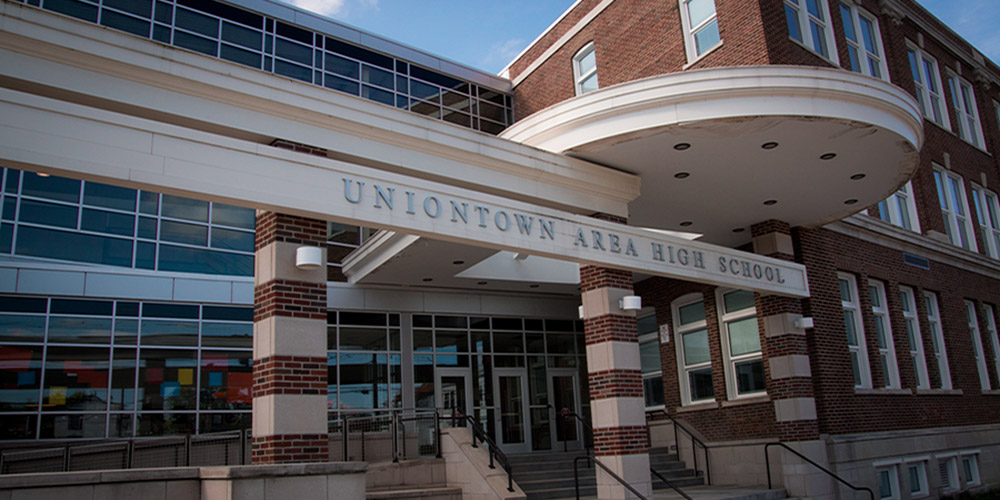 Rifles, shotguns and machetes were among the weapons found in the bedroom of a student who threatened to carry out a shooting at his Pennsylvania high school.
Investigators received a tip that the 14-year-old male suspect planned on targeting four students and a relative at Uniontown Area High School on Friday, reports CBS.
According to police, the suspect was arrested at his home in Henry Clay Township at approximately 8 p.m. on Thursday.
Earlier on Thursday, a classmate overheard the suspect making threats on the bus and recorded it. The classmate played the recording for their parents who contacted police.
"He (the suspect) indicated it would be extremely easy to sneak a gun into the school in his backpack. He also indicated that he could use a sniper rifle from a distance or a shotgun for mass casualties," Fayette County District Attorney Rich Bower said at a news conference.
Authorities obtained a warrant to search the suspect's home where they seized a semi-automatic rifle, a shotgun, two machetes, throwing knives, two lever-action rifles, a revolver, a crossbow with arrows and bulk ammunition for all of the weapons.
The suspect has been charged with making terroristic threats, possession of a firearm by a minor and criminal attempt to commit catastrophe. He is currently being held in a juvenile detention center.
The four targeted students were notified, although the suspect did not give authorities a reason as to why he targeted them in particular.
"He just didn't like them," said Bower. "Do we always have to have a reason other than somebody doesn't like them? That's the interesting thing about this nowadays. These kids see way too much in the video games, this stuff on TV. He just didn't like them. That's what he said. He didn't like them. What a reason to do something."
Police are also investigating the threat of a shooting at Laurel Highland High School located in Uniontown, according to The Herald Standard. On Thursday, police received word of a threat to shoot students at the school on Monday.
Superintendent Jesse Wallace says the school has been closed to students Monday but teachers will report to school. State police will also have an increased presence during the week.
Bower says authorities do not believe the Uniontown and Laurel Highlands shooting threats are related.
On Friday, there was a larger police presence at all schools in the Uniontown area and handheld metal detectors were used to search students.