Substitute Teacher's Gun Fires in Alabama Classroom
The 74-year-old substitute teacher had a gun in his pocket that discharged in a first-grade classroom at Blountsville Elementary School.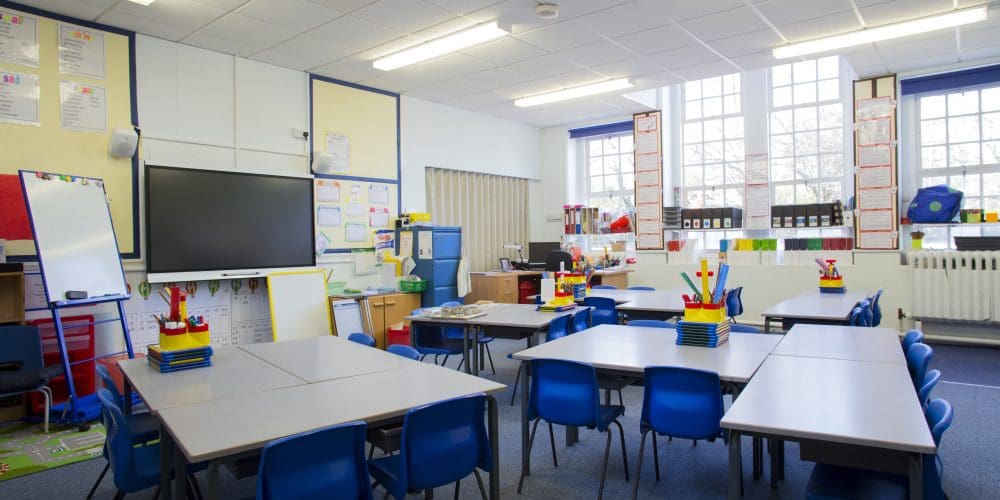 A 74-year-old substitute teacher has been arrested after a gun he had in his pocket discharged inside a first-grade classroom on Friday.
The incident took place around midday at Bloutsville Elementary School in Blountsville, Ala., reports The Patch.
One student was struck by a fragment and checked out by the school nurse, according to Blount County District Attorney Pamela Casey.
"[The gunfire] alerted administrators," said Blount County Sheriff Mark Moon. "He was detained until we could get him in our jail."
Moon added that authorities will investigate the matter further.
"Obviously I'm concerned about a substitute teacher bringing a gun to school," Moon said, "and what we can do to prevent that in the future."
The teacher, Henry Rex Weaver, has been charged with possession of a deadly weapon on school grounds, third-degree aggravated assault and reckless endangerment.
The state of Alabama allows school administrators to carry guns on school property, given they qualify for the newly created Alabama Sentry Program. The program is voluntary, permitting administrators at schools without an SRO to maintain a firearm on campus in a secured safe in order to be prepared to respond to an active shooter situation.
To be involved in the program, one must successfully complete training and be certified by the Alabama Law Enforcement Agency.
"Until we have a concrete plan to increase the number of SROs, we must provide a way for schools to protect their students in the upcoming school year. I have created the Alabama Sentry Program to provide additional security measures for our children, and to utilize the current summer break to train those who volunteer to be a sentry," Governor Kay Ivey said. "The Alabama Sentry plan is a reasonable and measured approach to provide an additional tool for schools without a resource officer. With the unfortunate continued occurrence of school violence across our country, we cannot afford to wait until the next legislative session."
Experts say that negligent discharges of firearms are a significant risk when guns are allowed on campus, especially when they are carried by civilians.
"Police departments all across the United States report a significant number of  negligent discharge (ND) incidents annually and this by highly trained officers carrying firearms daily," Guy Bliesner, a school security analyst for the Idaho Office of School Safety and Security, told Campus Safety magazine. "Civilians with concealed carry permits presumably suffer from a similar if not higher rate of ND incidents," he added. "It is impossible to determine the exact rate as the data does not exist. Unless someone is injured, a civilian ND incident is likely to go unreported.  From a completely statistical standpoint, more guns on a school campus means an increased likelihood that one will fire when the person carrying it did not want it to, simple math."
Read More Articles Like This… With A FREE Subscription
Campus Safety magazine is another great resource for public safety, security and emergency management professionals. It covers all aspects of campus safety, including access control, video surveillance, mass notification and security staff practices. Whether you work in K-12, higher ed, a hospital or corporation, Campus Safety magazine is here to help you do your job better!
Get your free subscription today!