School Bus Security Footage Shows Driver Assault 10-Year-Old
The driver, who has been employed by an Iowa school district since 1999, has been charged with sexual exploitation and false imprisonment.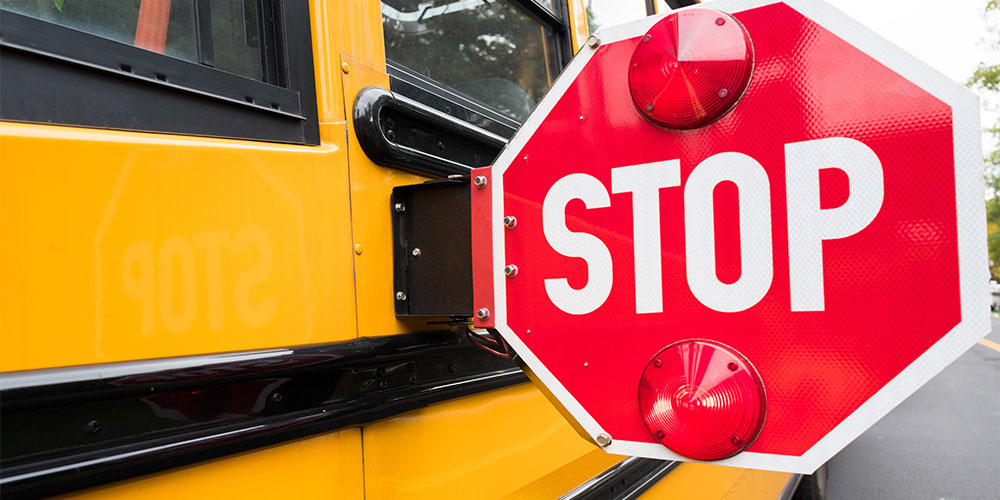 An Iowa school bus driving is facing charges after security footage from his bus caught his attempt to sexually exploit a student passenger.
Thomas Alan Williams, 57, a bus driver for the College Community School District, has been charged with sexual exploitation by a school employee and false imprisonment for allegedly confining a 10-year-old girl against her will and assaulting her, reports The Gazette.
According to court documents, Williams was driving to school in Cedar Rapids last Thursday when he asked the victim to stay on the bus. He then allegedly drove the bus to a nearby parking lot, pulled the children onto his lap, groped her and tried to kiss her.
The girl was able to pull away and flee and the entire encounter was caught on the bus' camera.
District officials said they were made aware of the incident that day and informed Cedar Rapids police and the Iowa Department of Human Services, leading to Williams' arrest. Williams "was relieved of duties immediately," according to a statement from the district.
The families of children who may have interacted with Williams were notified of the incident and told to contact police or the College Community director of transportation if they wanted to share any additional information.
Williams has worked for the district since Feb. 1999. District spokesman Steve Doser said the district runs background checks on all new hires and every five years for all employees. The background checks include searches of sex offender registries in all 50 states.
A background check on Williams was last completed on April 11, 2018, and did not reveal any criminal offenses, added Doser.
Through an Iowa Open Records request, KCRG found a total of 12 driving violations on Williams' record, eight of which occurred while he was employed by the district. His most recent violations include two speeding tickets in 2016.
Williams faces up to three years in prison if convicted of both charges. He is being held on $10,000 bail at Linn County Jail.