How to Prevent Child Sexual Abuse within Your School
Around 10 percent of students will be victims of educator sexual abuse. Here are several ways to ensure your school doesn't contribute to this statistic.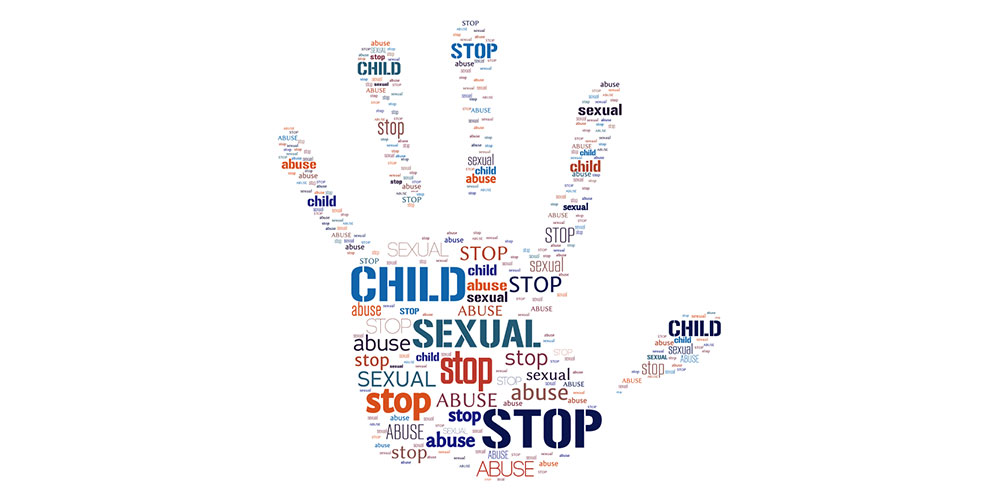 Photos and Videos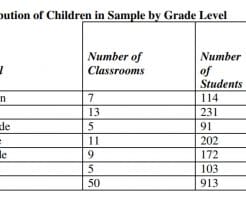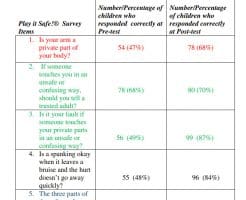 View Slideshow
Child Sexual Abuse Prevention for School Employees
It is estimated that two-thirds of teachers do not receive specific training in preventing, recognizing or responding to child sexual abuse in either their college coursework or as part of their professional development.1
Additionally, 25% of school personnel say they have never received any oral or written guidelines on the mandated reporting requirements of their state, which leads to underreporting among teachers. These concerning statistics emphasize the fact that staff training is essential in protecting students.
The U.S. Department of Health and Human Services' Office on Child Abuse and Neglect recommends annual training programs that stress identifying, reporting, treating and preventing child maltreatment, furnish information on professional roles and responsibilities, and offer opportunities for frank discussion of mutual interests and problems among professionals in various disciplines.
Prevention programs for school employees should include in-depth training on all of these aspects of child sexual abuse to ensure a clear understanding of the issue as a whole and to emphasize how big of a role school personnel play in the lives of children.
Educating Students on Child Sexual Abuse
As for student participation in child abuse prevention programs, some question whether these programs can effectively teach children abuse prevention concepts and skills, particularly at the kindergarten and elementary school level. Some also argue that these programs create undue fear by making children feel responsible for their own protection and make them feel guilty if they are sexually assaulted.
However, recent research suggests children have made significant improvements in abuse-related knowledge and skills as a result of participating in child abuse prevention programs.
A meta-analysis of 27 studies found prevention program participants demonstrated statistically significant gains in their knowledge of personal safety skills compared to a control group of children who did not participate in a program. They were also significantly less likely to be sexually abused.3 
Another meta-analysis found that in more than 33% of the studies reviewed, the children had a greater sense of self-efficacy, increased self-confidence, and less anxiety and self-blame.4
An additional study found 413 children in grades 3-5 who participated in a school-based child abuse prevention program compared to 383 who did not showed a significant increase in their ability to decipher normal discipline and physical abuse.5 It also found that while all children had a base level of knowledge regarding physical and sexual abuse, children who participated in prevention programs had a better understanding of key components taught in prevention programs, including attribution of blame for the abuse, the fact that perpetrators are often people close to them, and the need to report abuse.
Research also suggests programs that utilize more active ways of teaching, including modeling, rehearsal and reinforcement, are more effective than those with a didactic approach.3 One such program whose effectiveness has been proven through an in-depth study is Play it Safe.
Play it Safe, founded in 1983 by The Women's Center of Tarrant County (Texas), is a child abuse awareness and prevention program for K-12 students that incorporates age-appropriate scripts and movies to teach children how to reduce their risk of sexual and physical abuse and sexual assault. It serves 60,000 to 102,000 children annually. In 2012, 146 public and private schools participated in the program.
Its main focuses include educating students about appropriate versus inappropriate touching, the importance of disclosing abuse if it occurs, how to recognize and avoid potentially abusive situations and teaching protective strategies to reduce students' overall risk level.
The video below provides a summary of the program and includes examples of the age-appropriate materials it uses.
A July 2015 study published in the Journal of Adolescent and Family Health looked at the effectiveness of the Play it Safe program. To conduct the study, The Women's Center hired 15 trainers to deliver the program to children primarily in public schools throughout the Dallas Fort-Worth metroplex. The trainers completed 30 hours of training, which consisted of learning about physical and sexual abuse, learning the scripts, and practicing effective ways to deliver the training to children.
The students ranged from ages 5-18. Each grade level was given unique pre-test and post-test questions as the curriculum is designed to be age and developmentally appropriate. Although the program targets K-12 students, only the K-5 results are discussed in this study. Table 1 in this article's slideshow depicts the distribution of students in the sample by grade level.
The pre-test and post-test questions were identical. The pre-test was administered by the trainers immediately before the presentation while the post-test was administered by the respective classroom teachers two weeks after the presentation.
Tables 2-7 in the slideshow include the pre-test and post-test responses for comparison by grade.
Overall, the results indicate the Play it Safe program increases elementary age children's understanding of physical and sexual abuse. For further analysis, view the entire study here.
Play it Safe is just one example of a school-based abuse prevention program that has proven to be effective. Below are some other examples of programs or resources that can be implemented in your school. These resources can also be helpful for parents who want to discuss sexual abuse with their children.
In case you missed it, here are the links to Parts 1, 2 and 3 of this series.
---
Sources:
Kenny, M.C. (2004)
Davis, M. K., Gidycz, C. A. (2000)
Topping, K.J, Barron, I.G. (2009)
Dhooper, S.S, Schneider, P.L. (1995)
One response to "How to Prevent Child Sexual Abuse within Your School"