Report: Chicago Public Schools Failed to Protect Students from Sex Abuse
An investigation by the Chicago Tribune into Chicago Public Schools found over 500 allegations of sexual abuse and rape over the last decade.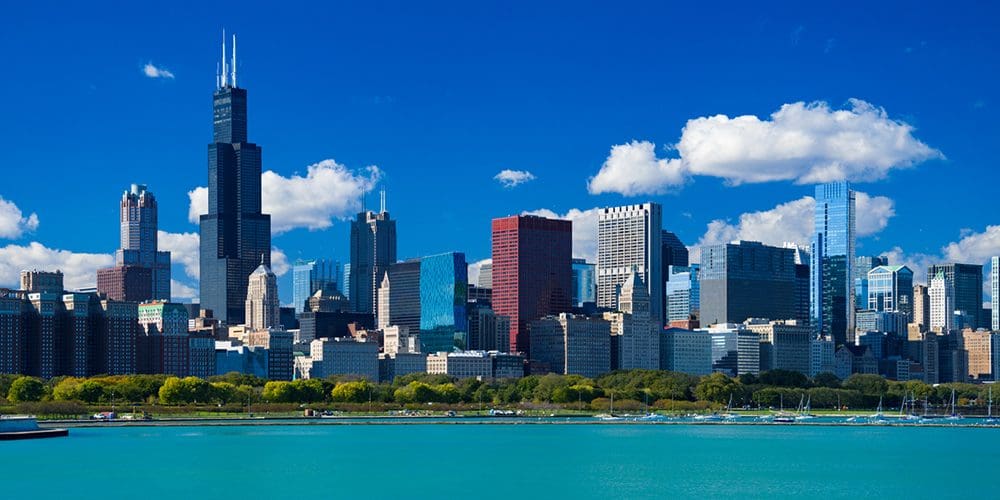 Hundreds of Chicago Public Schools students were sexually abused by employees over the past ten years, according to a Chicago Tribune report published Friday.
Based on police data, public and confidential records and interviews with alleged victims, the report found more than 500 allegations of sexual abuse and rape at CPS schools over the last decade.
The report detailed systemic issues within the school district, which failed to correct "obvious child-protection mistakes".
In some cases, the report found teachers and principals failed to notify police or child welfare services when students disclosed their alleged abuse to them.
Furthermore, in cases where school employees acted quickly, the report claims students were subjected to repeated interrogations. Parents, peers and even the accused were often interviewed before experts were called.
In one instance, it was discovered that a substitute teacher at Black Magnet Elementary School was sending lewd texts and graphic sexual positions to an eighth-grader in 2015. School officials confiscated the student's phone and the principal interviewed her mother, Lenett Reccord, who recalled asking, "Where are the police?"
The publication closely examined 108 cases and identified 72 alleged perpetrators who've been accused of sexual misconduct within CPS schools since 2008, reports Chicago Tonight.
Of the 72 alleged perpetrators, 39 were teachers while the rest consisted of coaches, security staff, custodians, bus drivers and school administrators.
The Tribune sent its findings to CPS in early May. The district responded with a 25-page statement that admitted to shortcomings in its current practices and outlined a series of policy changes that it plans to implement. The response also acknowledged failure to make abused students and their families a priority.
Several former students and a former employee at Hubbard High School said they reported possible abuse by security guard Walter C.J. Wells as early as 2011, but it wasn't until 2014 that the school took action when 17-year-old Kyana Aguilar and other students reported Wells had groped them.
Once Aguilar reported her abuse, child abuse investigators were brought in and Wells is now behind bars.
Background Checks Not Regularly Conducted on CPS Employees
Ineffective background checks exposed children to educators with criminal convictions and arrests for sex crimes against children, said the report.
In some instances, the report found CPS failed to disclose to other districts that former employees had resigned after investigators found credible evidence of abuse or harassment.
At least nine of the 72 Chicago school workers identified by the Tribune had prior arrests related to alleged sexual offenses involving children, or drug, weapons, assault or theft allegations that indicated they could be a threat to children
In 2009, the district hired Elliott Nott as a teacher, although he had a prior prowling charge and a "window peeping" conviction in New Hampshire and Illinois, one of them at the home of a little girl.
In 2016, while Nott was teaching music at Ogden International Elementary School, he was charged with unauthorized videotaping and one count of child pornography after he allegedly installed a motion-activated camera in a school bathroom. He recorded video of an 8-year-old student and at least 20 faculty members.
Volunteer coach Gerald Gaddy had four felony convictions for possessing or dealing drugs. District officials warned Simeon Career Academy not to hire him, according to court testimony, but they anyway. He allegedly went on to assault a student 40 times.
Child Advocate Groups Respond to Scathing Report
Raise Your Hand, a group of parent and citizen advocates for quality public education in Chicago, said they were horrified by the report and called for schools to have more social workers and counselors, according to ABC 7.
"I know school is about academics, but we need to be really looking out for our kids in their social and emotional needs," said Jennie Biggs, communications director of Raise Your Hand.
CPS cut dozens of social workers and school counselors over the last few years, according to the group.
Char Rivette, executive director of the Chicago Children's Advocacy Center which partners with local and state authorities to handle sex abuse investigations, wasn't surprised by the Tribune's findings.
"We have been concerned for a long time about whether or not all of the cases that are getting reported at schools are actually getting official investigations through the criminal justice or child welfare system," she said. "We've always wondered how much of this stuff gets past (schools' internal processes)."
Rivette said mandated reporters are often confused about their role and try to further validate their suspicions about abuse instead of calling in a report to child services.
"It's revealing to me to see how many cases that we might not have even seen at ChicagoCAC that we should have," she added.
Chicago Public Schools CEO Outlines Planned Changes
CPS CEO Janice Jackson sent a letter to all parents of CPS students on Friday detailing steps being taken to protect their children.
"We are going to train everybody again top to bottom, every principal, teacher paraprofessional, individuals who work with students, we want to make sure everybody is crystal clear on their responsibilities as a mandated reporter," Jackson said.
As a precaution, all CPS employees accused of sexual assault will be removed from schools immediately, said the letter.
CPS will also conduct random background checks on current employees and future applicants.
"Parents need to have the confidence we have the structures in place to prevent this from happening," said Jackson, whose daughter is a current CPS student.  "It's not OK if it happens to one student or 100 students. We have an obligation to do everything within our power to make sure kids are safe. And I want them to know that as I sit in this seat, I'm going to do everything within my power to make sure that happens."
Last month, the school board approved a $500,000 contract with former assistant U.S. Attorney Maggie Hickey to conduct a districtwide review of its existing policies and procedures regarding alleged sexual misconduct.
Jackson said that money will come from CPS' general operating budget and acknowledged that some policy changes should have been implemented well before the investigation.
Jackson said one of her main concerns is ensuring all mandated reporters are aware of their responsibilities.
"I want every teacher, every staff member to know that their judgment is enough," Jackson said. "If you see something that's not right, if you see something that doesn't feel appropriate, that you report it to the authorities, and the authorities will come in and do what's needed."