Parents Turn in Son After School Shooting Plot Confession
Parents turned their 15-year-old son into police after he told them he was planning to carry out a shooting at Paw Paw High School.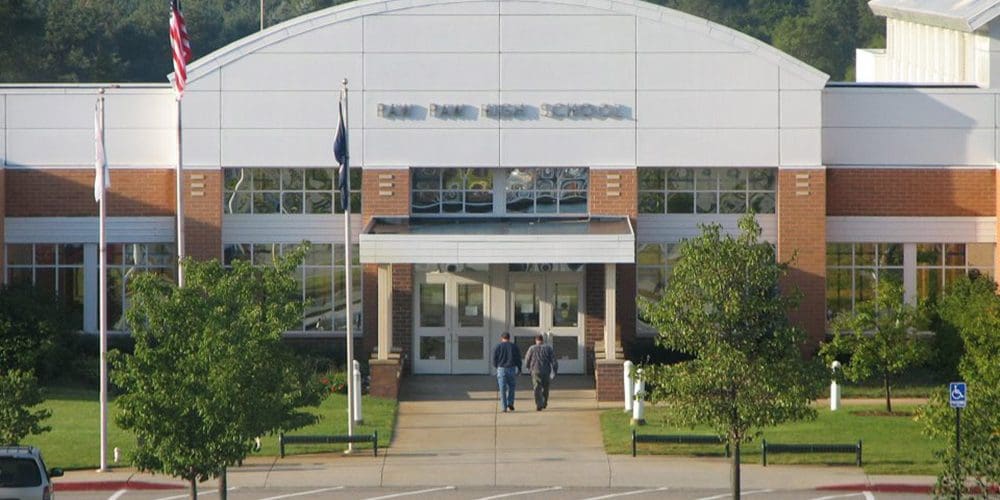 A 15-year-old Michigan student's alleged plan to carry out a shooting at his high school was thwarted when his parents turned him in to police on Sunday.
The boy, who is not being named because he is a minor, allegedly told his stepfather he had a plan to shoot his classmates at Paw Paw High School because he had been bullied, reports ABC 13.
"He came to us and said that he's been really upset and that he's been planning to do something bad," said his stepfather. "It was a big shock." He also told them he had stolen guns from his grandfather and cut them down so they would fit in his backpack.
After his confession, the teen's mother and stepfather took him to the sheriff's office.
"He wanted to go. He knew that he needed help," his stepfather said. "He walked right into the lobby and was like, 'This is what I've been planning on doing.' He said, 'This is where you can find everything.'"
The sheriff's office credits the family for stopping the planned attack.
"I think it was going to happen (Monday) morning," said Van Buren County Sheriff Daniel Abbott. "There's no question in my mind there was going to be a terrorist act today. The guns were going to go inside a school along with the bombs and it was going to be a bad environment today."
Police searched the boy's home and found several weapons, including two sawed-off shotguns, ample ammunition and bomb-making materials packed in backpacks.
A search of the school found no threats but the district canceled classes at all schools Monday for police to investigate whether the boy was going to act alone, according to The Herald Palladium.
"Due to information we obtained from law enforcement officials, the district felt it was best to close school on Monday while their investigation continued," read the Paw Paw Public Schools' website. "At this time, law enforcement officials have assured us there are no additional perceived threats to our schools. There will be increased law enforcement presence when students return to school on Tuesday, March 20."
Parents Claim Son Was Relentlessly Bullied at Paw Paw High School
The teen was arraigned in Van Buren County Juvenile Court Monday afternoon on eight criminal charges, including two counts of larceny of firearms, two counts of possession of a short-barreled shotgun or rifle, two counts of felony firearm, one felony count of attempted manufacture of explosives and a misdemeanor count of possession of a Molotov cocktail explosive device. He is being held at the Allegan County Juvenile Center.
An officer who testified at the arraignment says the student had a hit list and detailed plans to keep his siblings home so they would be safe during the planned attack, reports Wood TV.
The boy's family says he had been bullied since joining the school district last year. They claim it got worse when a photo of the teen in his underwear began circulating around the high school.
Bullies allegedly "shoved him into lockers, punched him in the throat (and) knocked him down with no remorse," according to his stepfather. "Since that point, it's just been relentless." He also says his stepson "wanted to blow the school up on top of" those who had bullied him.
Prosecutors intend to try the 15-year-old as an adult. The decision will be made at a March 29 hearing. His family and the sheriff's office say they hope he gets the help he needs.
"He asked for help. He's been asking for help," said his stepfather. "I'm really worried that he might be made an example of."