Pasco County SRO Fired After Discharging Gun in School Cafeteria
The corporal admitted to fidgeting with his service pistol before it discharged in a Weightman Middle School cafeteria, striking a wall behind him.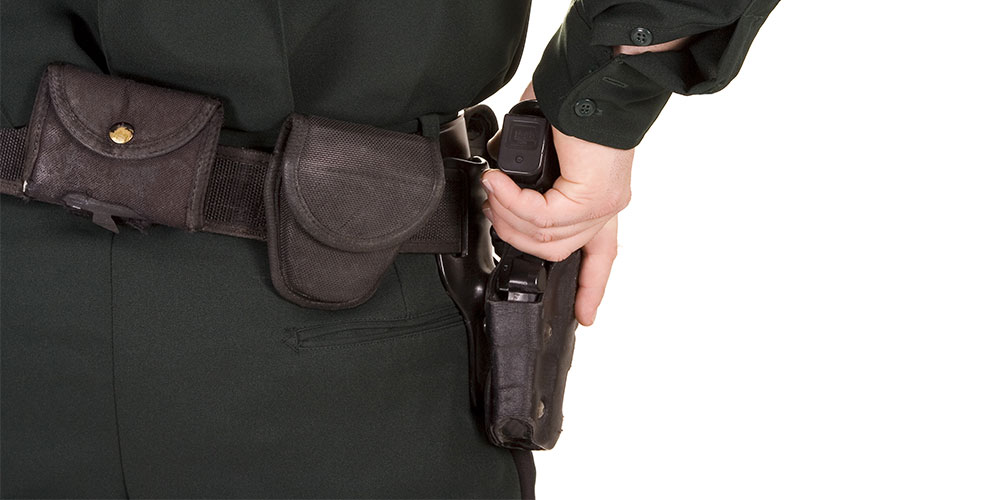 A Pasco County sheriff's corporal who accidentally discharged his service weapon in a middle school cafeteria has been fired.
An investigation determined that Cpl. Jonathan Cross was "fidgeting" with his service pistol when it went off during lunch period at Weightman Middle School in Wesley Chapel, Fla., on April 30, reports the Tampa Bay Times.
"He admitted he had a bad habit and he fidgets — he was playing with his gun," Sheriff Chris Nocco said in a press conference.
A student told investigators he had seen Cross lifting his weapon up and down out of its holster in the past.
Authorities referred Cross to state prosecutors on the charge of culpable negligence. Prosecutors said charges weren't warranted and the matter would be better handled administratively by the Sheriff's Office.
Cross was fired Wednesday for conduct unbecoming of a deputy and for mishandling his service weapon, said Nocco, adding the investigation took so long because "we [didn't] want to rush into something."
Surveillance video showed Cross taking his gun in and out of its holster when it discharged and a bullet struck a wall behind him. No one was hurt.
The pistol, a Sig Sauer P320, was examined by an armorer and the Florida Department of Law Enforcement, which found no mechanical problems with the gun, according to WUSF News.
The 9mm pistol has been the subject of numerous misfire complaints and lawsuits nationwide. The manufacturer recently reached a confidential settlement in a Virginia federal lawsuit after a sheriff's deputy accidentally shot herself as she was removing her gun from her holster.
Valerie Stewart, whose son was in the Weightman cafeteria when the gun went off, said she and her husband carry guns and are knowledgeable about firearms. The fact that the officers carry this type of weapon is "concerning."
"Even if the officer was manipulating his holster or fidgeting with it as they said, you can not make a well-working firearm discharge a round by doing this. This is a faulty firearm and something needs to be done about it."
Cross, a 14-year veteran of the department, had been working at the middle school as a school resource officer for two years.