Experts: N.J. Schools May See Shortage in Available Armed Officers
Many New Jersey schools are opting to hire Class III armed officers, but a new state law will narrow the selection pool even more.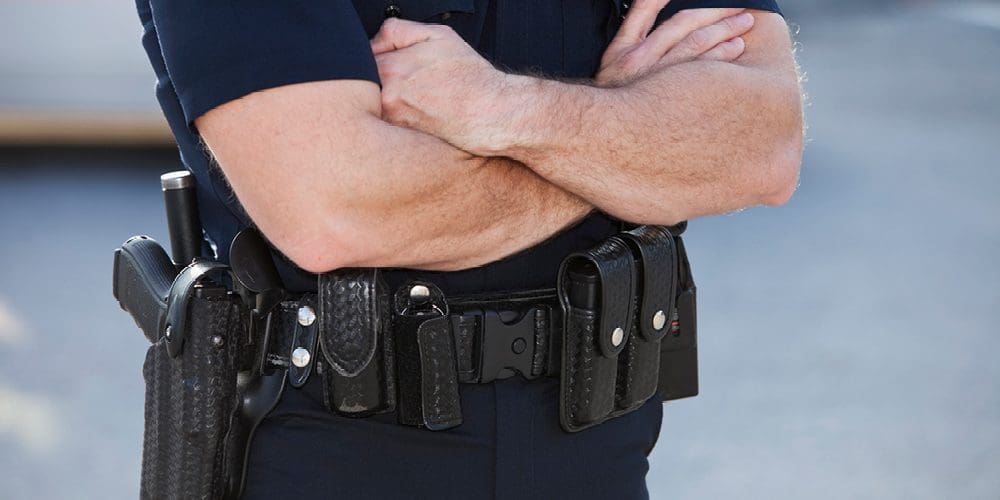 As school districts across the country prepare to implement armed security officers, law enforcement experts in New Jersey warn of a potential shortage of qualified candidates.
By the start of the 2018-19 school year, numerous N.J. school districts, including Fort Lee, Hackensack, Woodland Park and Hasbrouck Heights, plan to hire armed officers, reports NorthJersey.com.
"Everyone wants to do it at the same time, so that makes it a problem," said Hasbrouck Heights Police Chief Michael Colaneri. "The available pool is small, and will get even smaller in July."
While many states are opting to hire school resource officers, who are full-time police officers employed by a police department, a 2016 law allows N.J. schools to hire retired officers as Class III Special Law Enforcement Officers.
These officers, who have full police powers, are available for hire at a much lower pay grade and are not entitled to a pension or benefits, making them an ideal employee for school districts trying to push their limited budgets.
However, becoming a Class III officer has a lot of stringent requirements, making them harder to come by than a civilian security guard.
In order to become a Class III officer, a retired officer must pass background, medical and psychological tests and be within five years of retirement from the police force.
Starting Sunday, state law will require officers be within three years of retirement, which will narrow the selection pool even more.
"Most districts and police agencies were probably late out of the gate to implement the Special III agreement and hiring implementation due to both the legislation becoming effective and the new budget year of the districts and/or municipalities," said Saddle Brook Chief Robert Kugler. "As such, the scramble to find eligible officers is on, and the three-year separation requirement further limits the eligible pool of applicants to choose from."
Ridgefield Police Chief Thomas Gallagher said his department has not had any retirements for several years, leaving no one from his force eligible to apply for the position. While districts are able to hire retirees from any police department, many find comfort in hiring someone from their own town, he added.
While many departments are concerned with the lack of available candidates, more retired officers have shown interest in qualifying for a Class III position.
Patrick Kissane, founder of the New Jersey Association of School Resource Officers and Fort Lee's deputy police chief, said more have signed up for the required 40-hour training to become a school guard.
"We ran two or three classes a year with 25 students for the past 10 years. Now, since the new training laws, our numbers have grown to eight classes a year with 40 students per class," he said.
The association has trained approximately 1,200 police officers in the last ten years and there has been a large uptick since the 2016 law was passed, Kissane added.
Read More Articles Like This… With A FREE Subscription
Campus Safety magazine is another great resource for public safety, security and emergency management professionals. It covers all aspects of campus safety, including access control, video surveillance, mass notification and security staff practices. Whether you work in K-12, higher ed, a hospital or corporation, Campus Safety magazine is here to help you do your job better!
Get your free subscription today!