Heritage High School Shooter Sentenced to 10 Years
The teen, who was wearing an ankle monitor for a prior juvenile conviction on gun charges, injured two students in the shooting.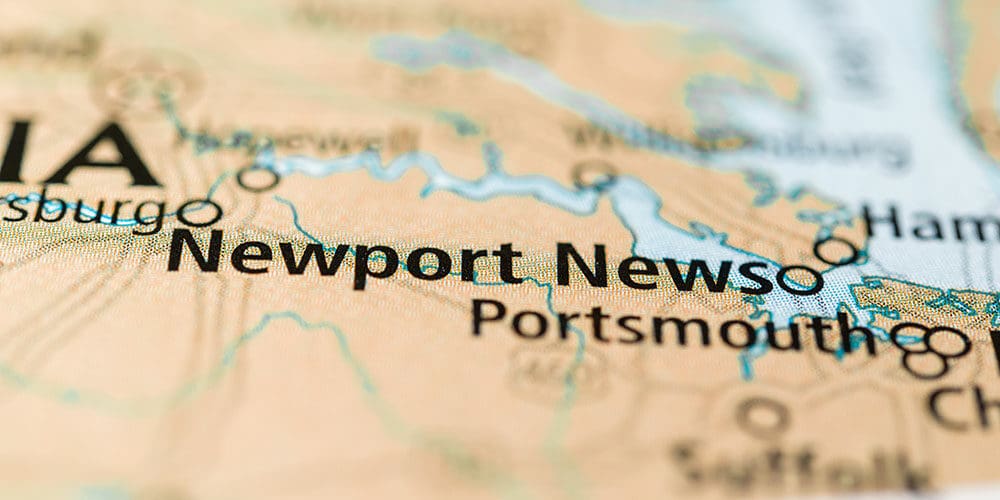 NEWPORT NEWS, Va. — A teen has been sentenced to 10 years in prison for a school shooting that injured two students.
On Sept. 20, 2021, 15-year-old Jacari Taylor pulled out a gun and fired several shots in a busy hallway at Heritage High School following an altercation. A 17-year-old boy was shot in the side of the face and a 17-year-old girl was shot in the lower leg. Teacher David Olivis put a tourniquet on the female's leg and brought the male student outside to first responders, according to WAVY.
Both students survived their injuries but the boy's father said his son has permanent injuries, including hearing loss. Deputy Commonwealth's Attorney Travis White said the girl is suffering from PTSD and gets flashbacks when she hears loud noises.
In April, Jacari pleaded guilty to six felonies, including malicious wounding, felony use of a firearm, possessing a firearm on school property, and discharging a firearm on school property. His guilty pleas carried a maximum sentence of 65 years in prison.
At the time of the shooting, Taylor was wearing an ankle monitor bracelet after a juvenile conviction on gun and malicious wounding charges for shooting someone when he was 14 years old.
On Friday, Judge Christopher Papile sentenced Taylor to 10 years of active time, according to 13 News Now. During the sentencing, Papile said he could not ignore that it was not Taylor's first crime. He will serve a blended sentence, meaning he'll spend five years in a Department of Juvenile Justice correctional center and will then be transferred to an adult prison when he turns 21.
Taylor told detectives he had the gun for protection and that he didn't know how to fight. He wrote a letter to the judge saying he didn't intend for the shooting to happen. He also said hurting people doesn't make him happy or give him confidence and that he's ready to take "a massive turn in life."
One response to "Heritage High School Shooter Sentenced to 10 Years"