Florida DOE Refunds Money Withheld from Schools for Mask Mandates
Funding was withheld from eight school districts that required masks and was returned once they dropped the mandate.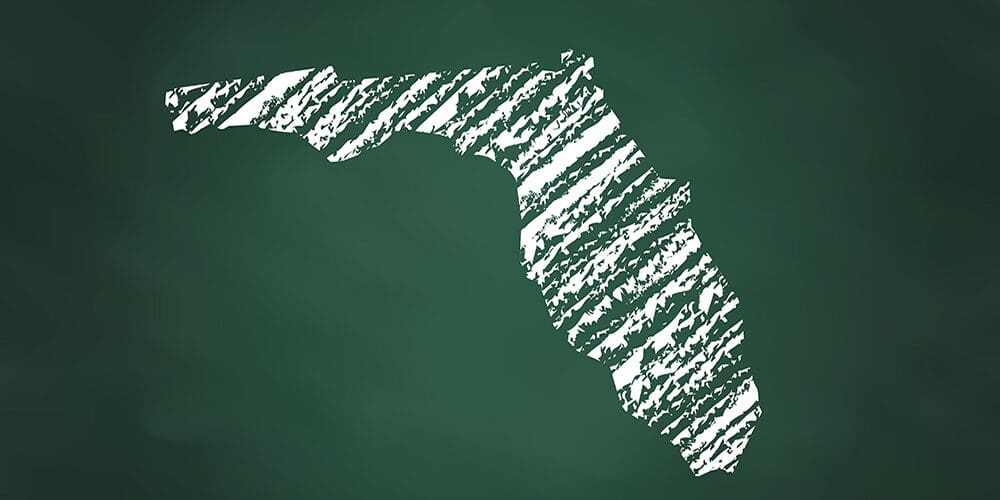 Eight Florida school districts that issued mask mandates this fall have been refunded hundreds of thousands of dollars withheld by the state.
In July, Governor Ron DeSantis issued an executive order banning public schools from implementing mask mandates, leaving the decision up to parents. For schools that did not comply, the Florida Department of Education voted to hold back the monthly salary of school board members, as well as federal grant funds awarded by the Biden administration.
CNN reported that on Nov. 29, the education department transferred funds totaling $877,851 to Alachua County, Brevard County, Broward County, Duval County, Leon County, Miami-Dade County, Orange County, and Palm Beach County after they dropped the mask requirements. Palm Beach County let its students opt out starting Nov. 15, reports WPTV.
"The purpose of withholding funds from school districts was to ensure that all school districts comply with the law. Our position has always been that we would release withheld funds once districts demonstrated compliance," Education Department Spokesman Jared Ochs wrote in a release. "We are glad that these districts have finally recognized that parents have the right to make personal and private health care and educational decisions for their children. The Department will continue to make sure those rights are protected."
The mask mandate ban has been hotly debated. In August, parents of 15 children with disabilities filed a lawsuit against the ban, arguing it violates the Americans with Disabilities Act (ADA). In September, Leon County Florida Circuit Court Judge John Cooper ruled the state must immediately stop enforcing the mask mandate ban. A few days later, an appeals court reinstated the ban.
In late October, the U.S. Department of Education issued a cease and desist complaint to the Florida DOE, saying the agency unlawfully withheld state aid, according to The Hill.
Although masks are no longer required in any district across the state, state rules currently require school districts to allow parents to opt out without any reason.