Florida Parents Sue Governor Over Barring of Mask Mandates in Schools
The parents of 15 school children with disabilities say the mask mandate ban violates the ADA.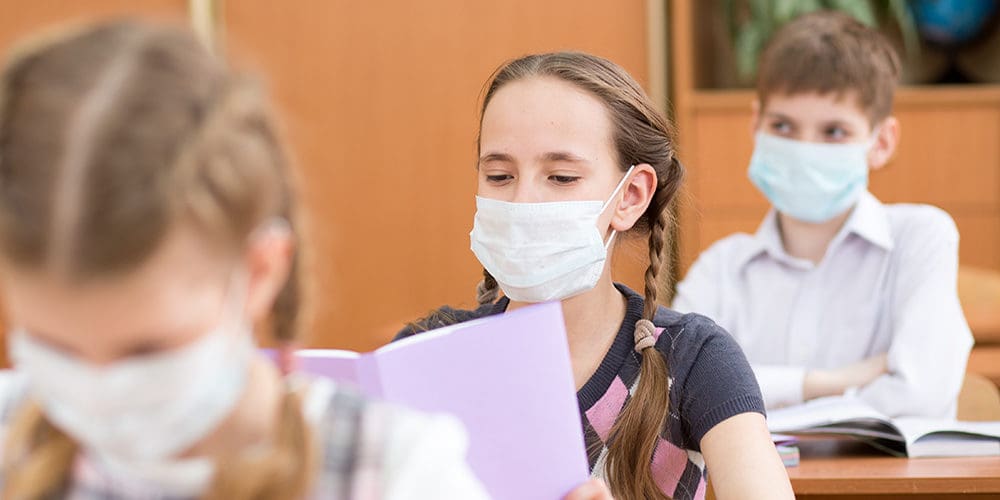 Parents of 15 children with disabilities have filed a lawsuit against Florida Governor Ron DeSantis' executive order barring mask mandates on K-12 campuses.
The lawsuit, which was filed in the U.S. District Court for the Southern District of Florida, argues the mask mandate ban violates the Americans with Disabilities Act (ADA), reports Axios.
Last month, DeSantis issued the order. If a district doesn't comply with the ban, the State Board of Education could withhold funds from the district.
The lawsuit comes as Florida is experiencing a record high number of confirmed COVID-19 infections, primarily driven by the Delta variant. Additionally, an increasing number of children are falling ill in the U.S., and hospitals in Florida are struggling to find hospital beds to keep up with the surge of cases, reports the Wall Street Journal.
Last month the American Academy of Pediatricians recommended  that everyone older than age 2 wear masks when they return to school, regardless of vaccination status.
In Arkansas, which also bans mask mandates, Governor Asa Hutchinson now says that imposing that ban was a mistake, reports CBS News. He's now urging the legislature to rewrite the law that currently prohibits mask mandates at schools.
Vaccinations have proven to be extremely effective in preventing COVID-19 infections that are serious or fatal, and many companies, hospitals and more than 600 universities are demanding that people be vaccinated before returning to in-person work or classes. In response, some states, including Florida, have passed laws banning organizations from requiring proof of vaccination.
On Sunday, however, a U.S. judge ruled Florida's "vaccine passport" ban violates Norwegian Cruise Line's constitutional rights and jeopardizes public health, reports Reuters. The ruling allows Norwegian to demand passengers show written proof that they have been vaccinated for COVID-19 prior to boarding any of its ships.
Before the ruling, the cruise line could have been fined $5,000 per passenger for violating the vaccine passport ban.