Report Finds 'Code of Silence' at 3 Michigan All-Boys Catholic Schools
"They would rather carry it to the grave than to let someone else know about it," one parent said. "You don't want to be the one to upset the brotherhood."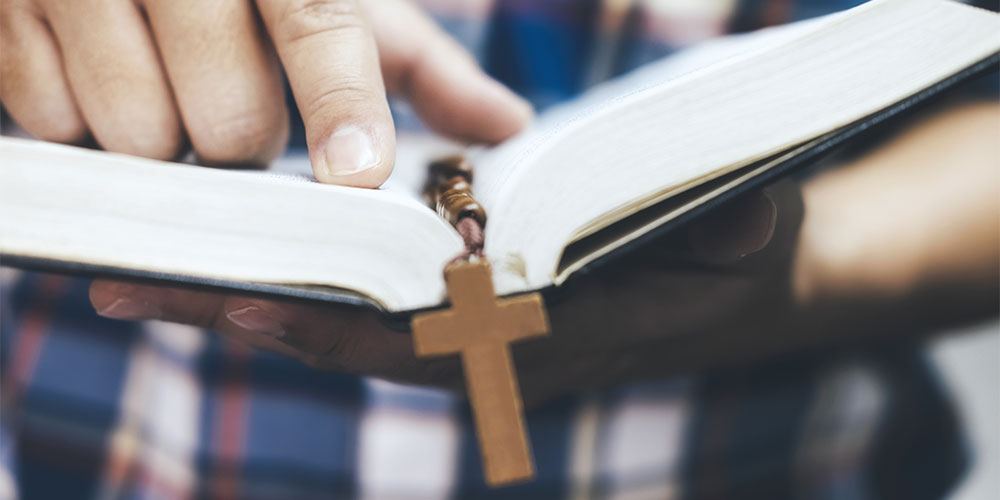 A new investigative report suggests a code of silence among students regarding sexual assault, hazing and violence at three all-boys Catholic high schools in Michigan.
The report, released earlier this month by The Free Press, detailed several incidents at De La Salle Collegiate High School in Warren, Brother Rice High School in Hills and the University of Detroit Jesuit High School in Detroit.
"This is the culture of silence that for years has reigned at metro Detroit's all-boys Catholic schools, where scandals involving misbehavior of all sorts put students, alumni and families on high alert as many are all too aware that reputation rules the day — and sports is king," the report said of the incidents it investigated. "When scandals break, especially ones involving sexual assault, many students and alumni don't publicly talk about it. And the victims keep a super low profile if recent controversies are any indication."
At De La Salle, according to school officials and police, several football players were held down, sexually taunted and prodded with broomsticks. A dozen players were instructed by their parents not to talk.
"They would rather carry it to the grave than to let someone else know about it," one De La Salle parent said about the sexual hazing victims. "You don't want to be the one to upset the brotherhood."
Two days after the hazing allegations surfaced, the administrators ended the football season, forfeited the playoffs, suspended three athletes accused of the abuse, and fired head coach Mike Giannone. The three suspended students, who are minorities in the mostly white school, have since filed a lawsuit against the school claiming racial discrimination.
Another De La Salle parent, who claims his son was one of the intended hazing victims, said no student wants to be responsible for the fallout.
"From what I've seen, I would definitely say that there is a code of silence [within the football program]," the parent said. "They don't want to be that kid, the kid who breaks the code of silence. That player is going to have to walk the hallway and people are going to know."
De La Salle Principal Nate Maus told Free Press he believes fear is the "main driver" of people remaining silent.
"I wouldn't be able to determine if this is a gender-specific issue, but I think many people regardless of gender, age or other demographics, fear repercussions, whether social or legal, when speaking out," he said.
At U-D Jesuit High School, students remained quiet in 2014 after Father Richard James Kurtz, a former chemistry teacher at the school, was sentenced to 12 years in prison after pleading guilty to child pornography and sexually assaulting a former student.
In 2001, a 16-year-old accused Kurtz of molestation during a school trip. U-D fired Kurtz after learning of the accusations and reported him to Child Protection Services. However, the student's family chose not to pursue charges.
Kurtz was also accused of secretly videotaping U-D hockey players in the locker room during the 1998-1999 hockey season. When news of the scandal broke, several alumni, including former hockey players, expressed anger and frustration but none would speak publicly, according to Free Press. Many said they didn't want to speak poorly of their alma mater and taint its reputation. One initially agreed to speak publicly but later changed his mind, fearing the aftermath.
This past December, a fight broke out between students from Brother Rice and Catholic Central following a hockey game. Video surfaced showing a group of students throwing punches, many of whom were wearing orange, which is Brother Rice's primary color.
Alumni protested by anonymously placing billboards around metro Detroit showing support for the involved students.
"Alumni is disgusted with expulsions. Let boys back in school," read one sign. "Justice for our brothers," read another.
School officials called the billboards untimely as no disciplinary actions had been handed down yet.
"No decision on discipline for involved students has been made. A process is under way but slowed by exam week. The process is not yet complete," said Brother Rice President Tom Reidy in a statement.
According to Plymouth Township Police, the case has gone nowhere because one of the victims does not want to press charges and no one else is talking.
Code of Silence Found on Many Campuses
Of course, codes of silence aren't only posing a problem for Catholic schools. During the 2017 independent review of Michigan State University's Title IX program, several respondents reported sensing a code of silence within the Greek community regarding sexual misconduct. However, those respondents were not members of the Greek community.
Some faculty respondents also said they felt the faculty as a whole want to do the right thing but may not be reporting sexual misconduct allegations "out of fear that they might lose their jobs or face other forms of retaliation."
In April 2019, Colgate University hosted a panel to discuss its campus climate survey results. The survey found 92% of students who were sexually assaulted did not report the incident and only 14.4% of students responded to the survey.
Kate Bussey, a member of The Sexual Violence Coalition and student at the time, said she thinks the silence can be attributed to the "intrinsically patriarchal environment on this campus."
Entire states are also attempting to combat hesitancy to report abuse. In July 2019 in Pennslyvania, Governor Tom Wolf signed a bill encouraging more students to report sexual violence.
"This bipartisan effort gives a voice to survivors and witnesses to report sexual assaults and break the silence that's too often part of campus culture," he said. "Sexual assault must never be tolerated and the reforms in these new laws create a path for more legislative progress in the future."
One response to "Report Finds 'Code of Silence' at 3 Michigan All-Boys Catholic Schools"