Cleveland H.S. Shooting Suspect Questioned by Police 11 Months Ago
The 16-year-old told police he heard voices that told him to "shoot up the school" and that he could not control his anger.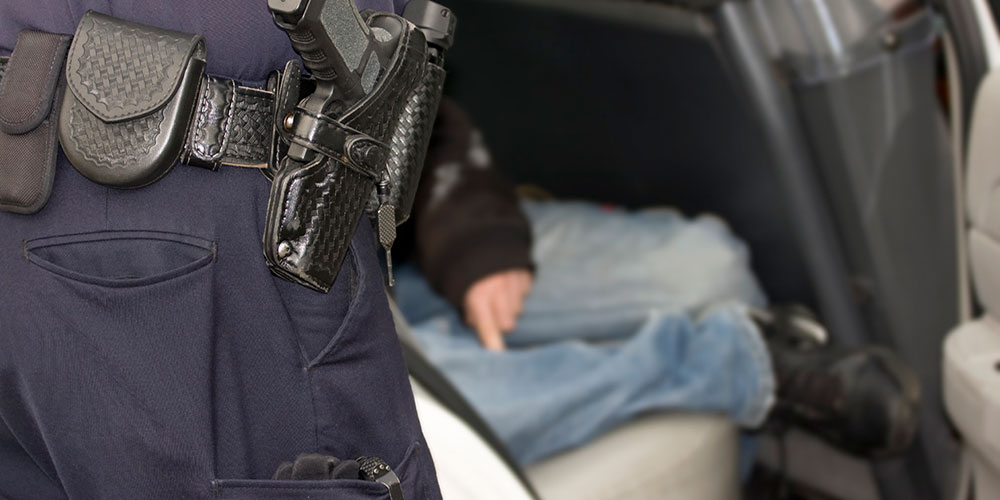 A 16-year-old who fired a gun inside his New Mexico high school Thursday morning told police 11 months prior that voices were telling him to "shoot up the school."
Court documents say freshman Joshua Owen walked into V. Sue Cleveland High School in Rio Rancho wearing a ski mask, walked up to three people and pointed a gun at them but it didn't go off, reports The Washington Post. He then reportedly fired at least one shot into the air in a hallway. No one was injured.
Owen then fled the school and left the gun behind. He was apprehended a short time later approximately one mile away in an arroyo.
Owen reportedly gave police a "to do list" he had in his pocket that stated he wanted to kill his ex-girlfriend, among others, and then kill himself.
In March 2018, police were called to the school after a female student told school officials Owen had sent her text messages about bringing a weapon to school.
"Ever since my dad got a gun from his friend something tells me I should shoot up my school and I don't want to but I keep fighting it," the text message said, according to the police report.
Security officers took Owen to the school office to be interviewed by a police officer. He allegedly said he had been hearing voices in his head telling him to shoot up the school and that he didn't think he could control his anger.
The officer handcuffed Owen and took him to a police cruiser where his mother was waiting. He was taken to Kaseman Presbyterian Hospital for a mental health evaluation but was not charged, according to The Albuquerque Journal.
It remains unclear if school officials took further action. Rio Rancho Public Schools spokesperson Bethany Pendergrass said the district will not discuss matters involving students.
"It is important that parents and community members know that we take all threats very seriously, and fully investigate all rumors, reports and information concerning threats to our schools," she said. "These investigations include the Rio Rancho Police Department."
In connection with last week's shooting, Owen has been charged with three counts of attempted murder, unlawfully carrying a deadly weapon on school grounds and unlawful possession of a handgun by a person under 19.
During Owen's first court appearance Monday, a district judge ordered the teen to remain in custody pending a psychological evaluation.
Defense attorney Steven Archibeque said the teen was taking medication for several mental health issues and underwent a psychiatric assessment just two weeks prior.
The school remained closed through Monday. Counselors were available for students when the school reopened Tuesday.
One response to "Cleveland H.S. Shooting Suspect Questioned by Police 11 Months Ago"