2 Charged in Teen's Fatal Shooting at Central Academy of Excellence
The 15-year-old victim was shot just steps from the school's entrance after being escorted out by security following an altercation with the suspects.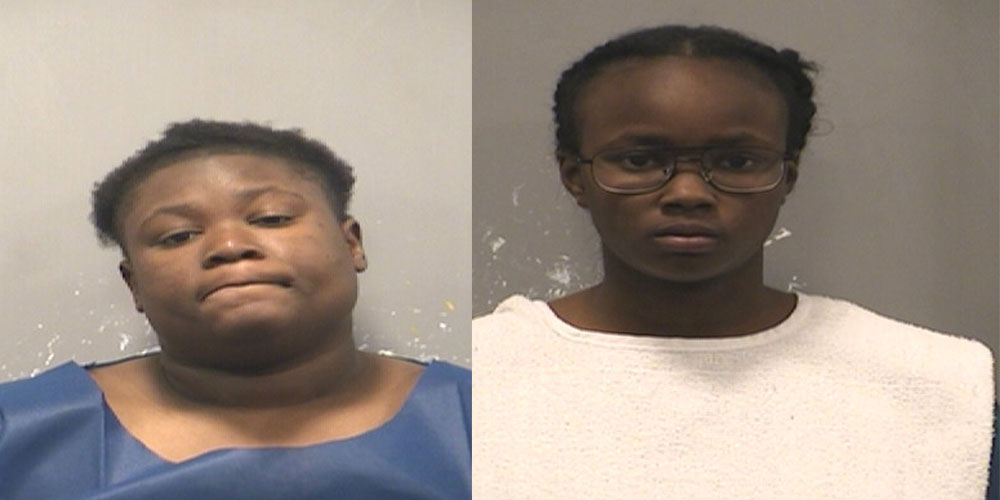 Two women are facing murder charges after a 15-year-old girl was shot and killed outside a Kansas City high school.
Anjanique Wright was walking out of a girls' basketball game at the Central Academy of Excellence Tuesday night when she was killed, reports KSHB.
Wright and the two suspects, 21-year-old Jamya Norfleet and 18-year-old Taylor McMillon, were involved in an altercation inside the school during the game.
Wright's twin sister, Angelique, said a group of girls they had dealt with in the past came over and started arguing.
"The group of girls that jumped made contact with my sister and basically were like, 'what's up,' telling her to go outside. They started with an argument and the security guard told us to leave," Angelique recalled.
The two suspects were escorted out by security. Wright was shot just outside the front entrance after being escorted out of the school a few minutes later. She was taken to a nearby hospital where she was pronounced dead.
Kansas City Police Spokesman Officer Darin Snapp said the suspects were waiting in the parking lot with a gun when the victim exited the building, according to The Kansas City Star.
After shots were fired, the suspects fled the scene in a minivan. An off-duty officer at the scene recognized McMillon as the driver.
Officers later found both women at a nearby residence where Norfleet allegedly told police she fired the gun because she was concerned for the safety of her friends. However, prosecutors say Wright was 150 feet away when Norfleet began firing.
Norfleet has been charged with second-degree murder, unlawful use of a weapon, armed criminal action and hindering prosecution.
Taylor has been charged with accessory to second-degree murder, unlawful use of a weapon and hindering prosecution.
Wright's family has criticized the school for making her leave shortly after the suspects were escorted out. Her family also alleges she told security that she was worried the suspects might be armed.
A Kansas City Public Schools spokesperson said the district will not comment on the family's claims as it conducts its own investigation. Wright was a former student at the school.
Queenia Roberts, who has an 18-year-old daughter in the school district and was at the basketball game, calls the incident unacceptable.
"I believe if the police would have [come] out here, they wouldn't have done it. [Wright] was here on property, and she should have been protected."