85% of Broward County Deputies Have 'No Confidence' in Sheriff
The Broward Sheriff's Office Deputies Association cited a "laundry list" of grievances and crushed morale as reasons why they do not have confidence in their leader.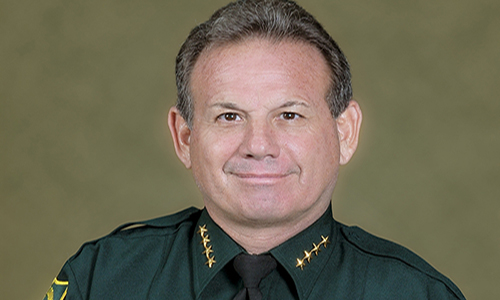 A vote Thursday from the Broward Sheriff's Office Deputies Association revealed 534 of 628 responding members have no confidence in Sheriff Scott Israel's ability to lead the department.
The vote comes after numerous mishaps surrounding the response of the Broward County Sheriff's Office before and during the Parkland school shooting that left 17 people dead.
The office, along with the FBI, has been criticized for not arresting or getting a psychiatric commitment for the gunman despite receiving nearly 20 calls about his concerning behavior in the years leading up to the shooting. Deputies have also been criticized by other responding law enforcement agencies for not entering the school, even though they knew the shooter was inside.
The association, which is a chapter of the International Union of Police Associations, cited a "laundry list" of grievances and crushed morale amid national criticism as reasons for their lack of confidence in Israel.
"Sheriff, we longer have confidence in your leadership and it's time for a change in Broward County," Jeff Bell, president of the association, said at a news conference releasing the results of the vote.
Bell also said he would be presenting the results to Governor Rick Scott and encouraging him to "please make a change" in leadership, reports USA Today.
About half of the union, which has a total of around 1,300 members, voted on the issue. Bell says the turnout was higher than expected even though "union members felt intimidated to vote" because they were afraid of retaliation from the sheriff.
Israel issued a statement, alleging Bell was trying to "use the Parkland tragedy as a bargaining tactic to extort a 6.5 percent raise" from the sheriff's office.
"The sheriff is a complete liar, capital letters on that. This has never been about a contract. This has been about longstanding bad policies, his failure at leadership," Bell said in response to Israel's statement. "He wants to blame everyone for his problems; the NRA (National Rifle Association), for the gun problems. He blames the school board; he blames us. It is everybody else's fault besides the sheriff. That is not an amazing leader."
Bell claims the union asked for only a 4.5 percent raise when its three-year contract expires in September. He also added that the sheriff has been on a "downward spiral" for some time.
While Israel criticized school resource officer Scot Peterson for remaining outside the school while the shooter opened fire, he has not taken personal responsibility for the failures of his department.
"It's always everybody else's fault besides the sheriff," Bell said. "He fails to listen to people. He fails to listen to the membership."
Per orders of Governor Scott, the Florida Department of Law Enforcement is investigating the office's response, reports The Sun-Sentinel.
"Gov. Scott believes that people must be held accountable for the reported failures in response to the school shooting in Parkland, which is why he immediately called for a full and systematic FDLE investigation into the matter," said John Tupps, a spokesman for the governor's office. "Once that investigation is complete, and we have all the facts, the appropriate steps will be taken to hold people accountable."
According to Bell, during his seven years in office, Scott has only suspended elected officials if they have been charged with a crime and has previously rejected calls from some legislators to suspend Israel after the shooting.
"I cannot tell Gov. Scott how to do his job. I am asking him to do his job. I am asking him to re-evaluate the position of sheriff here in Broward County. If he feels that Sheriff Israel needs to be removed or suspended, we will fully support him in that decision," Bell said. But if Scott "leaves him in place, he agrees that Sheriff Israel is an amazing leader and if another incident happens that will be on the hands of Gov. Scott."
Israel's current term in office runs through the year 2020. He won re-election by a landslide for his second four-year term in 2016.