Security Images Were Altered By Administrator, Says Anderson School District 2 Trustee
The district's superintendent has been on paid administrative leave since he refused to honor a school board vote to demote two employees.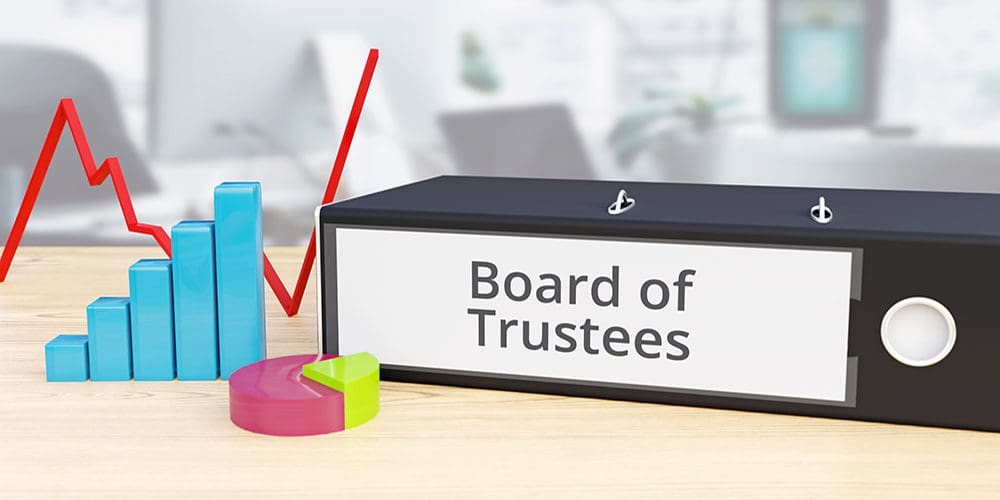 HONEA PATH, S.C. — A member of a South Carolina school district's Board of Trustees said images were taken from the district's security cameras, deliberately altered and then shared on social media to cause issues among the already divided school board.
The school board for Anderson County School District 2, which serves students in Belton and Honea Path, has been split on the effectiveness of Superintendent Richard Rosenberger for over a year, reports Independent Mail. Rosenberger was hired in 2013 and has faced criticism from a group of trustees who blame him for discipline issues, low test scores and high teacher turnover.
On March 9, the school board voted 4-3 to demote Tara Brice, assistant superintendent for curriculum and instruction, and Beth Dabney, an instructional technology coach. The vote was against the recommendations of Rosenberger, who several board members first tried to oust back in May 2019.
"I have been attacked by you in public, in private and in the newspaper, and I have remained quiet," Rosenberger said at the meeting. "However, I will not tolerate you attacking the employees of Anderson School District 2."
Brice later filed a lawsuit against the district claiming she was demoted in retaliation for her support of Rosenberger. Additionally, she claims trustees violated the school board's own policies, which indicate the superintendent is "responsible for the assignment of all professional staff… and all administrators."
Brice also filed lawsuits against three of the trustees who voted to demote her. The fourth trustee died of a heart attack on May 4.
After Rosenberger refused to honor the vote, school board chairwoman placed Rosenberger on paid administrative leave on April 23. With Rosenberger still on paid leave, the board continues to be divided on how to move forward.
In a June 8 meeting, which was live-streamed on the district's Facebook page, trustee Julia Barnes said altered images were taken from security camera footage in the parking lot of District 2's administrative office during the controversial March 9 meeting. She claims the altered photos were shared on March 14 on Facebook by school board member Kevin Craft.
According to Barnes, one of the images shows school board member Bonnie Knight walking with her brother and Ken Childs, the school district's attorney, in the parking lot. Barnes said the social media post led to "many negative comments such as accusations of board member corruption."
"This took place after the meeting, but the board member's comment accompanying the photo stated it took place prior to the meeting and showed a conflict of interest," Barnes continued.
Blue Ridge Data Services, which handles the district's security footage, said all photos have a time and date stamp. The image posted on social media did not.
"I believe the board member who posted the photo was deliberately tricked by the individual who conveyed the image to him," Barnes said. "I want to clearly state the board member did nothing illegal. It was unethical, but not against South Carolina's Code of Law. However, the person who obtained and conveyed these images did violate the South Carolina Code of Law."
Barnes said the photos that were posted on social media were searched and exported from a school district computer using a district IP address at 8:09 a.m. on March 10. She called the search "very inappropriate" and said "an employee may not use or disclose confidential information gained in the course of employment."
Although Barnes did not identify the employee she believes conducted the search, she said Rosenberger had acknowledged "the identity of the district administrator who spent many hours during the school day searching and exporting these images."
As a result, the trustees agreed in the meeting to create a "comprehensive social media policy."
"I have no desire to infringe on free speech, but social media has caused some serious concerns in the past year," Barnes said. "I feel we have a need to address this issue. Deliberate effort has been made to impugn the reputations of board members who have addressed concerns such as a serious drop in academics, teacher retention and discipline."
One response to "Security Images Were Altered By Administrator, Says Anderson School District 2 Trustee"