Alabama School Shooting Leaves 1 Student Dead, Another Injured
The shooting at Huffman High School is being investigated as an accidental incident.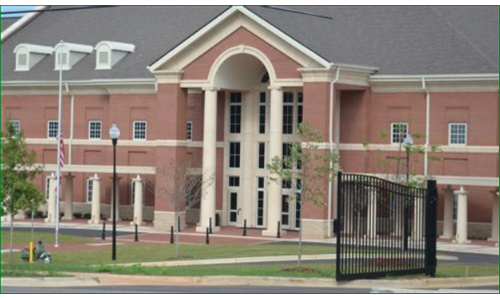 An Alabama high school student was killed and another student was injured in what police believe was an accidental shooting on the campus yesterday.
A gun was discharged a little after 3 p.m. at Huffman School in Birmingham during dismissal time.
"At this particular time, we're considering it accidental until the investigation takes us elsewhere," Birmingham Police Chief Orlando Wilson said in a statement. "Right now there are a lot of questions."
Few details have been released about the incident, which caused a panic and led to a brief lockdown at the school until students were eventually dismissed.
A 17-year-old female student was killed in the shooting and a 17-year-old male was injured. The victims have not been identified.
It is not known who brought the gun to campus, but Chief Wilson suggested that it was someone who belonged in the school building.
"It's not a situation where someone from the outside came into the school," he said.
Birmingham City Schools Superintendent Lisa Herring said the district will add security measures at each one of its schools and send a crisis response team to the high school, reports the Washington Post.
District officials also released a statement confirming the shooting and lockdown, stating that police are actively investigating.
Authorities are currently seeking out witnesses and reviewing the school's surveillance footage.
"We are asking questions from the staff, the students, anyone who was in that area," Wilson said. "This should not happen in schools."
Huffman High has an enrollment of approximately 1,400. Wilson said metal detectors are in place and functioning at the school.
Alabama lawmakers are actively considering a number of proposals to improve school security in the wake of the school shooting in Parkland, Florida last month.