10 Injured in Shooting at Alabama High School Football Game
At least 10 teenagers were injured after a fight broke out at a high school football game at Ladd-Peebles Stadium in Alabama.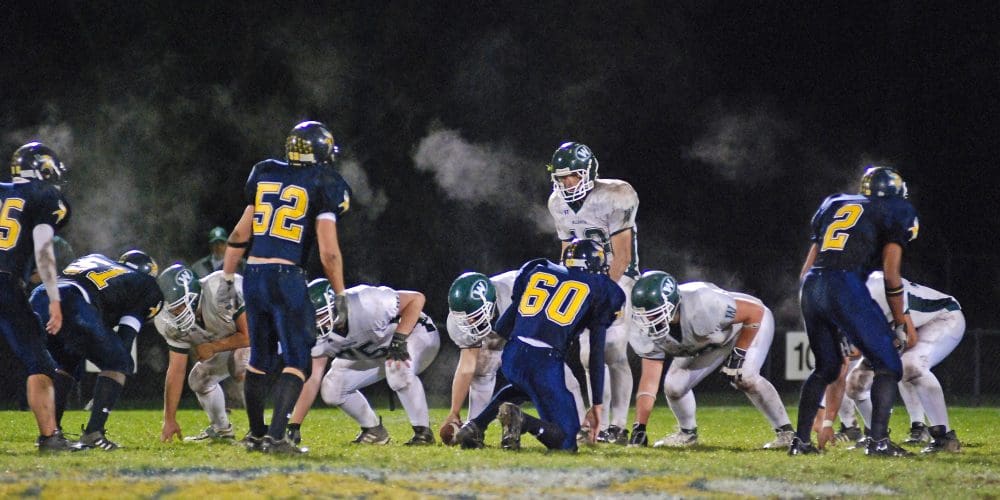 A fight broke out and led to gunfire after a high school football game in Mobile, Alabama, on Friday.
Authorities said at least 10 teenagers were injured and nine of the victims suffered gunshot wounds, reports CBS News.
The victims ranged in age from 15- to 18-years old and five were rushed to the hospital in critical condition.
Gunfire was heard inside Ladd-Peebles Stadium following the game and was partially caught on security cameras.
"It is sad that something like this happened at a high school football game, where our athletes were having a good game on the field," said Rena Phillips with the Mobile County Public Schools System. "We do not know all of the details as this is a Mobile Police investigation, so we will have to refer all further questions to the MPD."
Police arrested 17-year-old Deangelo Parnell on nine counts of attempted murder. A judge set his bond at $540,000 — $60,000 for each count of attempted murder.
Friends of Parnell said he was bullied at school and carried a weapon because he was afraid of being jumped, reports ABC 6.
In June, Parnell posted a picture of himself on Instagram holding two firearms with extended magazines.
"Why are the young people bringing this type of violence to public events?" Mobile Police Chief Lawrence Battiste asked in a news conference Friday. "They're bringing their beefs that they have with each other in their neighborhoods and they're putting other people in harm's way."
A few weeks ago, a similar shooting took place in Atlanta. As hundreds of teenagers filed out of a high school football game, a fight broke out and led to gunfire. Two young teens were shot and rushed to the hospital.