GroupProjects: Prioritizing Campus Safety and Security Issues in 2020 and Beyond
In this interactive session, attendees will discuss balancing safety, security and education in 2020 and beyond.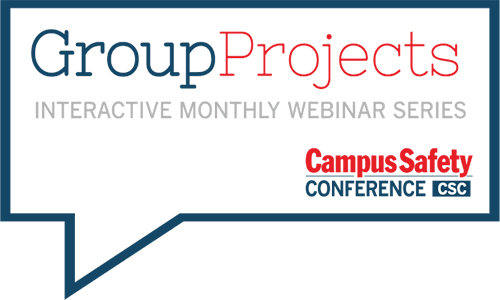 Each month, Campus Safety hosts a GroupProject, an interactive webinar allowing attendees to video chat directly with the presenter and other public safety professionals to create an open dialogue regarding safety and security topics affecting, K-12 schools, institutions of higher education, and healthcare facilities.
November's GroupProject, led by Paul Timm, vice president of Facility Engineering Associates, P.C., will cover ways to keep your school or campus safe and secure in the midst of the many challenges we have had to overcome in 2020 and will continue to overcome for the unforeseeable future.
During the session, Timm will focus on considerations to remember (even during a pandemic), along with the latest leading practices, to ensuring safety and security protocols and standards are followed.
In addition to dealing with COVID-19, schools and campuses also have been addressing civil unrest and protests, mental health concerns, CDC guidance, new technology offerings and more. Timm will help attendees prioritize the issues and take necessary actions to ensure your campus is not vulnerable.
Due to the nature of the interactive webinars, registration is limited to 35 attendees per session to ensure a personalized experience. One session is already full, so be sure to register today!
Available Session Dates/Times:
For next month's GroupProject, Northern Virginia Community College Police Department Lieutenant John Weinstein will discuss dealing with difficult people, specifically regarding how what we say and how we say it can be the difference between an argument and voluntary compliance.
This discussion is one of our most popular sessions at the Campus Safety Conferences and is applicable to police and security officers as well as any person in a service capacity.
Previous GroupProject discussions included returning to campus during a pandemic, exploring risks and creating a pandemic recovery plan, and the effectiveness of focus groups when it comes to obtaining funding.